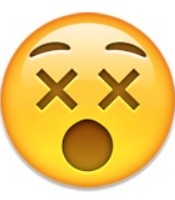 The WBA heavyweight championship saga has taken an off-the-charts turn towards the bizarre. Earlier this morning, the WBA briefly kowtowed to Don King's request to sanction tonight's Trevor Bryan vs. Bermane Stiverne fight for the WBA regular (secondary) heavyweight champion. The ruling was made in the form of a four-page document on WBA letterhead signed by Carlos Chavez, Chairman Championship Committee. It was sent out by long-time WBA employee Nory Gil at 10:36 AM Eastern time. Boxingtalk has a copy of the order as well as the e-mail chain that distributed it. The order stated that the WBA had demoted Mahmoud Charr from regular champion to champion in recess. However, seventeen minutes later, Gil sent a second e-mail retracting the ruling that stated as follows: "Please disregard this communication, it is not valid and it was send by an involuntary mistake. Please accept my apologies."
"I have no idea what is going on, not the slightest idea," said Patrick English, Charr's attorney.
King continues to advertise tonight's show as an internet pay-per-view broadcast with no live audience from the Seminole Hard Rock Hotel in southernFlorida. For the first time in nearly 50 years of promoting, the normally loquacious King has not done any pre-fight publicity at all, so if the show was abruptly cancelled, no one would be shocked.
A few background points: At stake here is the WBA's secondary title- the WBA recognizes Anthony Joshua as super champion under its intentionally confusing three-tier championship system... Stiverne and Bryan are both under contract to Don King while Charr is not... Stiverne is 42 years old and has not won a professional boxing match since 2015. Bryan, the WBA's thrid-tier or interim champion, has not fought since 2018. Charr has not fought since 2017 and has had previous PED issues... Under the terms of a WBA purse bid, King was obligated to pay Charr $1.5 million to fight Bryan. King's position is that Charr, a reisdent of Germany, never obtained a proper visa to fight in the United States, while Charr says King refused to supply the necessary documents for him to obtain the visa. Boxingtalk fully expects Charr to sue King for a $1.5 million breach of contract in thenear future... The WBA is also being sued over this fiasco by heavyweight Fres Oquendo in Ilinois federal court. At one point, Oquendo had the right to challenge Charr for the title but that was when Charr had the PED issues, and Charr-Oquendo got lost in the shuffle soon afterwards. Oquendo has not fought since 2014.
Here is what the WBA ruled this morning, but retracted seventeen minutes later:
1. Based upon the [WBA] Rules, which Charr is presumed to know, a champion must regularly defend his title, remain active, and follow the WBA's instructions regarding title defenses. Charr has not defended his title in over three (3) years.
2. While we understand Mahmoud Charr is willing to comply his obligations and did every effort possible to box under the decision of the previous resolution, avoid inactivity, pursue his career, a cause beyond the reasonable control affected his participation on January 29th, 2021.
3. Thus, this committee finds sufficient facts and conditions to declare Mahmoud Charr Champion in Recess, in order to extend and solve, all legal and business pending matters
or request remedies to solve his unavailability.
4. Don King Productions request will be granted to box for WBA Heavyweight championship between interim title holder Trevor Bryan and ex-champion Bermane Stiverne in
Hollywood, Florida next January 29, 2021.
5. The championships committee finds former champion Bermane Stiverne eligible to fight Trevor Bryant and has requested the Ratings committee his inclusion in the ratings.
6. In the event a winner is declared between Bryan and Stiverne, he MUST box Mahmoud Charr no later than One hundred twenty (120) days from January 29th, 2021, in other words, the title bout must happen by May 30, 2021. In case the bout ends in a draw Trevor Bryant will be obligated to box in his next fight Mahmoud Charr under the same time conditions. No exceptions or special permits will be applicable until Charr exercises his rights in order to define the championship in the division.
7. In the following day of the result of the bout a negotiation and purse bid conditions will be consider by special conditions and flexible to current rules and regulations.
8. The purse bid procedure held on 2020 will be declared void finding neither party liable in its failure.
9. The affected boxers or any other interested party may request later amendments to this resolution if the circumstances present at the time warrant consideration. This resolution is subject to the provisions of the revised rules regarding request for reconsideration and appeals.
10. This resolution supersedes any previous resolution solely dealing with this subject.
BOXINGTALK'S PREVIOUS COVERAGE:
JAN. 28, 2021: Boxingtalk has received the following official statement from Steffen Soltau, a representative of WBA regular champion Mahmoud Charr: Sad, but simple: no signed contract from Don King Promotions, no P1 visa. [Charr's] entry [into the United States to defend his title] was imminent. All formalities were settled. Only a valid P1 visa stood in the way of the planned fight between Mahmoud Charr and Trevor Bryan in the USA. This was already organized and could easily have been issued, but since Don King Productions [who won a WBA purse bid and therefore was obligated to promote the fight] still refuses to sign a valid fight contract and cannot provide any confirmation for the venue, the US consulate in Frankfurt could NOT, to the chagrin of everyone, hand over the visa, which the consulate announced in writing.
This is the provisional culmination of an odyssey in which Don King left no doubt from the start that his interest in this fight never existed. Although he took responsibility for himself in his fight contract and wanted to take care of the visa situation and other organizational matters, it was Charr and [his promoter, Erol Ceylan's] EC Boxing who took the reins of action and got everything in motion. This also includes the necessary medical tests, all of which have been successfully completed. And that [was done even] though the other side never signed the fight contract.
In spite of all these additional efforts, although these fell into the area of responsibility of DKP, the missing signature ultimately tipped the scales. So the fight in Florida scheduled for Friday will not take place. Charr and EC Boxing are extremely disappointed with this development and would like a solution soon – also from the WBA. It is clear that a world championship fight with the participation of Charr [nicknamed the "Diamond Boy"] will take place in the near future.
JAN. 26, 2021: Don King is desperately looking for a way out of losing $2 million on Friday's Mahmoud Charr vs. Trevor Bryan trainwreck. Just yesterday, King filed a request with the WBA to have Charr stripped of his WBA secondary heavyweight title. The request was made just days in advance of Friday's calendared fight between Charr and the King-promoted interim title holder, Trevor Bryan. King's company, Don King Productions (DKP) won a $2 million purse bid for the fight in early 2020 and stands to lose nearly all of that money if King is forced to live up to his contractual obligations. Under WBA purse bid rules, Charr, as the champion, is entitled to a $1.5 million from DKP, while Bryan would receive $500,000. King scheduled the fight for Friday at the Seminole Hard Rock in southern Florida, but with no live attendance, no television coverage of any sort, and only an amateurishly promoted online stream that few fans will buy, the Hall of Fame promoter is looking to avoid the multi-million dollar loss by blaming Charr, who lives in Germany, for failing to obtain a visa to come to the United States. Charr insists he now has the visa, and his attorney Patrick English, has filed a scathing opposition to King's request.
Yesterday, DKP filed what is known as a "special permit request" to the WBA asking it to either strip Charr or demote him to champion in recess, and then have Bryan fight Bermane Stiverne, another King boxer, for Charr's title (which is a secondary one because Anthony Joshua WBA recognition as the super champion). Although he was briefly a WBC champion, Stiverne has not won a fight since 2015 and is considered unfit to fight at the championship level-- if at all-- due to shot reflexes and the frightening amount of punishment he absorbed in losses to Deontay Wilder and Joe Joyce.
English, who has dueled with King over many of the biggest fights in recent boxing history, was predictably savage in Charr's opposition papers submitted to the WBA. English wrote: "We have been dealing with Don King for nearly 40 years. Nothing is ever his fault; it is always the fault of another. The truth here is that King loves options he can weasel his way out of. He was unable to get an option [to promote future Charr fights] here, and he was bound by the [purse] bid he made. He simply does not wish to reach into his pocket and pay the purses he committed to at the time of the bid. It is abundantly clear that Mr. Charr is available [to fight] and that DKP simply does not want to go forward and is making excuses. One does not need to be a genius to understand what the plan here was. King was slow walking his visa responsibilities [to permit Charr to enter the United States from Germany]. He then intended to come to the WBA when the visa did not come through and, through crocodile tears, claim that Mr. Charr was unavailable. However, when President Biden removed the Muslim ban, Mr. Charr was unwilling to leave matters in the hands of Mr. King and went to the U.S. consulate, foiling King's Machiavellian plan. To suggest that a Bryan-Stiverne bout is of significance to the boxing world, as [King's attorney] does in his letter, is laughable. As noted, Stiverne is not even a ranked contender. The WBA will be a laughingstock if this application is granted and will put itself in legal jeopardy. Mr. King is and was unwilling to live up to the terms of the purse bid. He defaulted in March of 2020 and he is defaulting again.This special permit request should not be granted. The WBA should not put itself in the position of being a co-conspirator with Mr. King. King has once again defaulted on his obligations."
With respect to the specifics of Charr's claimed inability to come to Florida and defend his title, Charr's response to the WBA was very precise: "The application by DKP for Bryan to fight Stiverne is based upon a lie. To put it very directly, Mr. Charr is available and has done absolutely everything he was supposed to do. At this point he has picked up his visa. He has taken two VADA tests. He has submitted his medical [records]. He has taken a Covid test so he can fly. Flight information has been provided to DKP so it could be booked and when they did not book the flight, [Charr] booked [it] himself. He was eager to defend his title against Mr. Bryan. This application was transmitted after DKP knew of Mr. Charr's availability and after that availability had been publicly published."
English then sought to blame King for the fiasco: "What has not been done is the return of a timely countersigned contract from Mr. King and the making of flight arrangements by him, [which is] the Promoter's responsibility. It was the responsibility of DKP to obtain a visa for Mr. Charr, but he took matters into his own hands when it became clear that DKP was not going to do so and [Charr] went to the consulate himself. [On] Friday of last week, DKP was informed of the status as was the WBA [that Charr picked up his visa."
JAN. 25, 2021: Don King Productions has applied to the WBA asking that regular heavyweight champion Mahmoud Charr be stripped or demoted to "champion in recess" so that Trevor Bryan and Bermane Stiverne can fight for the vacant title on Friday in Florida. The request was immediately opposed by Charr's attorney, Patrick English. "This is a fraud. Don King knows Charr is available. Charr signed the contract but DKP never sent it back [countersigned]. DKP never arranged for any flights for Charr even though the contract he signed required it." Boxingscene reports that Charr has obtained a visa to come to the United States, but it was unclear at the moment whether he will be getting on a plane.
Don King personally signed an application to the WBA asking for "sanctioning of the bout between [Trevor] Bryan and Bermane Stiverne for the WBA world heavyweight championship, while placing Mahmoud Charr as champion in recess for his unavailability or in the alternative removing his designation as world champion."
The idea of Bermane Stiverne fighting for any kind of a title, even this secondary one, is abhorrent to any fan of boxing. Stiverne has not won a professional boxing match since 2015, and since then, he has been knocked out twice, looking so dreadful in those losses that it is debatable whether he should even be licensed to box.
Neither Bryan nor Charr are active either. Bryan's last fight was a 2018 win over BJ Flores in which he became the WBA's interim, or third-tier title holder. Charr's last fight was a 2017 win over Alexander Ustinov in which he became athe WBA's regular, or second-tier title holder (Besides Bryan and Charr, the WBA also recognizes Anthony Joshua as the super champion).
***
JAN. 14, 2021: A very amateurish 100-second video posted to Don King's website promised that a Mahmoud Charr vs. Trevor Bryan heavyweight bout will take place on Friday, January 20th at the "Hard Rock Casino" [presumably the Seminole Hard Rock Hotel in Hollywood, Florida]. The video said the fight will be shown on pay-per-stream at donkingtv.com. For the undercard, the announcer mispronounced Beibut Shumenov's name, promising that "Babeat Shoe" will be facing Raphael Murphy. The pay-per-stream card will also feature Don King reminiscing about some great fights of the past, such as Holmes-Cooney. Let's just say the video did nothing to convince the many doubters that King has no intention of actually going through with the card. In fact, Vada, the drug-testing organization tweeted that, "Don King Promotons has asked VADA to not enter Raphael Murphy & Beibut Shumenov into our program at this time."
***
JAN. 7, 2021: According to his website, Hall of Famer Don King is planning a boxing show for January 29th in south Florida (no specific venue named). The main event, if the show comes off, will be WBA regular champion Mahmoud Charr (31-4) vs. WBA interim titlist Trevor Bryan. Charr (sometimes called Manuel Charr) has not fought since 2017 and has reportedly tested positive for illegal performance enhancing substances since then. Bryan (20-0) has not fought since 2018. The reported co-feature has Beibut Shumenov (18-2) defending his WBA regular cruiserweight title against Raphael Murphy (14-1). Shumenov has not fought since 2018, while Murphy is completey unworthy of a title shot of any kind. The third fight listed is former WBC heavyweight title holder Bermane Stiverne, who looked completely shot in his last two fights (both KO losses), against Christopher Lovejoy, an unknown but undefeated heavyweight. No television deal has been announced for the show, and with Don King in his late 80s and little, if any, staff left at his company, it is questionable whether this show will actually happen.
***
DEC. 1, 2020 story: Manuel Charr is the WBA regular heavyweight champion even though he has not fought in three years. Trevor Bryan is the WBA interim heavyweight champion even though he has not fought in two years. The WBA finally got around to ordering them to fight each other in the next 60 days, likely because it wants to strip them both and let Deontay Wilder vs. TBA and Robert Helenius vs. Adam Kownacki fill the two vacancies. Here is what the WBA ordered: "the heavyweight title fight between champion Mahmoud Charr and the mandatory challenger Trevor Bryan will have to be held by January 29th, 2021, according to a statement issued by the WBA Championships Committee, and signed by Carlos Chávez.
"The [WBA] requested Don King Promotions to send the contracts signed by both boxers as soon as possible with details on the fight venue and date. The bidding for this mandatory fight took place last March 2nd in Panama City and according to the organization's rules, specifically rule D.11: Purse Offer Contracts, The Promoter winning the Purse Bid shall have all bout contracts properly signed and delivered to the Championships Committee Chairman no later than twenty (20) days from the date on which the winning bid is awarded. However, in this case, the pause in boxing due to the [coronavirus] pandemic prevented such procedure from being carried out normally, so it was put on hold. Now that most countries have opened their borders and boxing is taking place around the world in a considerable volume, it is a good time to resume the process. Should any or both fighters (Charr – Bryan) fail to sign the contract, he or they will lose their position as champion or/and mandatory challenger."
The communication, which was sent to all parties via email, also highlights that the bout shall be conducted under the rules of the WBA, with the respective appointment of officials. It also states that that the laboratories to be used for anti-doping tests should be certified by VADA/WADA in order to be accepted. The WBA is waiting for a response from Don King Promotions and wishes that the fight can be carried out as arranged in the bidding.
***
MARCH 3, 2020 story: [In a fight that may very well never happen], Don King Productions won the purse bid to promote a WBA regular heavyweight championship fight between Syria's Mahmoud Charr a/k/a Manuel Charr and America's Trevor Bryan. The purse bid took place on Monday morning at WBA offices in Panama City and was directed by Panamanian Aurelio Fiengo. Don King Productions bid $2,000,000, earning the right to promote the fight, while Global Management submitted a losing bid in the amount of $1,020,000.00. The purse distribution will be 75% for Charr and 25% for Bryan [who holds the meaningless WBA interim title]. [Both men have been missing in inaction. Charr has had PED issues and hasn't fought since 2017; Bryan has not fought since 2018].
King listed the first option is Las Vegas or New York on May 23rd. The second option listed is Kinsasha, Congo, on May 30th, while the third possibility would be Qatar or Saudi Arabia also on May 30th. [King recently won and then defaulted on a WBA purse bid involving Beibut Shumenov]. King is now required under WBA rules to submit the contracts stipulating the date and site of the fight, duly signed by both fighters, within 20 days, which means that the document must be submitted to the WBA office by March 22nd.