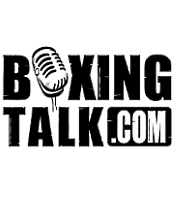 AT SAM HOUSTON STATE UNIVERSITY ON OCTOBER 9
WBA lightweight champion and University of Houston Downtown sophomore will appear at Sam Houston State University on October 9 to serve as a guest speaker at the college's educational outreach program (Encuentro 2004), it was announced today by Main Events CEO Kathy Duva.
Encuentro 2004 states that its mission is to "help Hispanic families improve their life-skills while retaining the traditional Hispanic strengths of love of family, respect for authority, and an admirable work-ethic."  Representatives have announced that this year's panels will "focus on hands-on training in financial aid for students attending the university, computer literacy, job applications and resumes, how to handle immigration problems, improving reading skills in the young, methods of seeking hospital and healthcare, information on resolving drug and gang problems, and ways to overcome spousal abuse and violence."
Sam Houston State University invited (25-0, 12 KO's) Diaz because "his accomplishments in both education, as well as the field of boxing, will encourage Hispanic youngsters and their families to continue to work toward worthwhile goals."
The conference will be held in the Lowman Student Ballroom on the campus of Sam Houston State University.  Diaz, who will be the final speaker of the convention, is scheduled to appear at 4:00 pm.