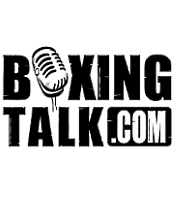 Press Release:
World Boxing Council (WBC) heavyweight champion Vitali Klitschko will make his first title defense against the man who most recently knocked out Mike Tyson, Danny Williams, on Saturday, December 11, 2004, at the Mandalay Bay Resort & Casino in Las Vegas, Nev. The fight is being produced and distributed by HBO Pay-Per-View.
The twelve-round heavyweight championship fight will highlight a spectacular evening of boxing presented by K2 Promotions, Inc., in association with Mandalay Bay Resort & Casino.
"I will prove once again that I am the best heavyweight in the world," Vitali Klitschko said. "Danny Williams may have shocked the world once when he knocked out Tyson, but he will not shock the world again."
"Vitali has made a big mistake by agreeing to fight me," Williams said. "I knocked out Tyson and I am for real. It is time for the world heavyweight championship belt to return to England." 
"K2 Promotions is delighted to be working with Mandalay Bay to bring Vitali Klitschko to Las Vegas for his first WBC title defense," said Tom Loeffler, business manager for K2 Promotions, Inc. "Vitali is very excited about fighting for the first time in Las Vegas, the boxing capital of the world. This is going to be a sensational event."
"There is nothing more exciting than two men battling for the world heavyweight championship," said HBO Pay-Per-View Senior Vice President Mark Taffet. "Klitschko-Williams will be an explosive match-up for pay-per-view boxing fans."
Klitschko (34-2, 33 KOs), of Los Angeles, by way of Kiev, Ukraine, fulfilled a lifelong dream when he stopped Corrie Sanders in the eighth round of their April 24, 2004, match for the vacant WBC heavyweight championship, on HBO. Prior to his meeting with Sanders, Klitschko turned in a sensational second-round TKO over Kirk Johnson in a title elimination bout December 6, 2003, on HBO. The match represented Klitschko's first since losing a controversial sixth-round TKO to Lennox Lewis on June 21, 2003, on HBO in Los Angeles.  Klitschko was leading the thrilling fight, 58-56, on all of the scorecards when it was stopped due to cuts following the sixth round.
Klitschko had hoped for a rematch with Lewis after the disputed finish to their bout, but Lewis decided to retire and vacate his WBC title.  After Lewis' retirement, Klitschko set his sights on Tyson.  However, after Williams knocked out Tyson this past July, Klitschko opted to face the man who knocked out the former undisputed world champion.
Nicknamed "Dr. Iron Fist," the older brother of Wladimir Klitschko became the first heavyweight champion to hold a Ph.D. when he won the World Boxing Organization (WBO) belt with a second-round knockout over Herbie Hide on June 27, 1999.  Klitschko successfully defended his WBO crown with a ninth-round stoppage of Ed Mahone on October 10, 1999, and a third-round destruction of Obed Sullivan on December 11, 1999.  In his third title defense, Klitschko suffered his first setback when Chris Byrd scored a ninth-round TKO on April 1, 2000, in a bout in which Klitschko could not answer the bell due to a shoulder injury.
On November 11, 1999, the Guinness Book of World Records added Klitschko for becoming the fastest heavyweight to win 26 fights by KO in the least amount of rounds (60). Twenty-five of Klitschko's knockouts have come inside of three rounds.
Williams (32-3, 27 KOs), of London, England, overcame a slow start to completely dominate and ultimately knock out Tyson in the fourth round on July 31, 2004. Prior to the impressive victory that catapulted the hard-hitting Brit to his first world title appearance, Williams captured the vacant World Boxing Union (WBU) International heavyweight crown by scoring a third-round TKO over Augustine N'Gou in Bethnal Green, England, on May 13, 2004. After opening his pro career with 14 consecutive victories, including 12 by KO, Williams won his first pro title, the vacant World Boxing Organization (WBO) Intercontinental heavyweight championship, by registering a 12-round decision over Antoine Palatis on October 10, 1998, in Bethnal Green.
More than 14 months after defeating Palatis, Williams added the vacant British Commonwealth title to his collection with a 12-round decision over Harry Senior on December 18, 1999, in Southwark, England.  The London native overcame a dislocated right shoulder to stop Mark Potter in the sixth round and successfully defend his British Commonwealth crown on October 21, 2000.  He also earned the vacant British heavyweight title in the process. 
After defending his British championships six times from June 2001 through September 2003, Williams was dethroned in his third outing against Michael Sprott on January 24, 2004, in Wembley, England.  Following 12 rounds of non-stop action, the referee awarded Sprott a narrow 115-114 decision. Williams has tallied seven first- and seven second-round knockouts.
Tickets for this exciting evening of boxing are priced at $650, $400, $200, $100 and $50 and are on sale now at the Mandalay Bay Box Office and all TicketMaster outlets.  To order tickets by phone, call (702) 632-7580.   Tickets also are available through K2 Promotions at 323-954-8055.