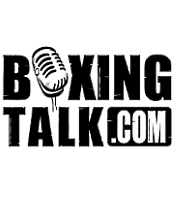 "If he continues to carry out unrealistic beliefs in his greatness, this fight will not take place!
Our interview with Vitali was taken rather unusually; actually it was taken because of James Toney's interview on June 2 with a well known and respectable person, director of ww.boxingtalk.net Greg Leon. In this interview, new information emerged that Vitali will not defend his belt against either Rahman or Barrett but will make his title defence against James Toney on September 24th. Once we met Vitali, we decided to ask him few questions.
Vitali, James and his promoter stated that you have made an offer to them. Can you tell us anything about it?
One month ago, after James' fight with Ruiz, I met up with James and told him, that since he won the world championship title, it would be very interesting for boxing fans to see us face each other. Before that James didn't hold any belt and I wasn't too interested in him, since my main goal is to carry out title unification fights.
Now Toney doesn't hold a championship belt, and we need to find out if he really wants and is ambitious to fight for a championship belt.
What can prevent you from fighting James Toney?
I am a champion and have the right to choose by opponent. If Toney continues to carry out negotiations with excessive financial requirements and unrealistic belief in his greatness, this fight will not take place.
I gave James Toney a great opportunity to carry out a fight for world championship title. Though, in my opinion his chances are minimal. But if he continues to negotiate this way, I'll put all my efforts into my dream of unifying titles.
Vitali, Toney and his manager see only two problems before this fight will take place: financial and recognition of James' greatness. What do you think about it?
James is not world champion, but his ambitions are of a champion. It's rather complicated to negotiate about our fight with them.
Vitali, do you think James Tones' punishment for banned substance was sufficient enough (ten thousand dollars and 90 day disqualification) or should other boxing organizations punish him?
I have no right to judge James' punishment or of any other athlete. It should be made by people whose job is to keep sports clean of this. However, James used banned substance and it's necessary to consider this.
James is a professional athlete and...he should realize what could happen. Therefore, first thing he should have done is to check that medicine to make sure it doesn't have any forbidden substance. So, for losing the world title he can blame himself or his doctor.
Vitali, according to last information the fight for the interim WBC title between Hasim and Barrett is moved from July 23 to August 13. This will allow you to carry out a fight against any heavyweight on September 24. Are there any possible opponents that you can tell us?
My purpose is to carry out a fight in which I can unify belts.
Is there possibility for a fight with Lamon Brewster, since after Golota's fight he expressed so...
I can't exclude an opportunity of carrying out a fight with Brewster. I have already answered Brewster that I'm waiting for his promoter to start negotiations with us.
How real is this fight if your team and Brewster's team will start negotiations?
Since this fight should be interesting to boxing fans from all other the world I think there's probability that this fight will take place.