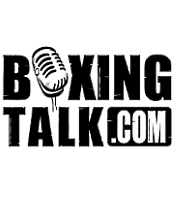 Press release:
After returning from the hospital at around midnight, WBC Heavyweight Champion Vitali Klitschko met with the press to discuss his devastating eighth-round knockout victory over Danny Williams Saturday night on HBO Pay-Per-View at Mandalay Bay Resort & Casino, his future plans and more.
VITALI KLITSCHKO
"I went to the hospital as a precaution because both my hands were swollen, They are taped now but the doctor said I will be fine and could fight in a couple of months. Nothing is broken. This is no big deal.
"I cannot say exactly when I hurt them, or with what punch, but I first started to feel pain in the hands in the second round, and felt more and more pain in each round thereafter.
"I feel good. I did not take a lot of punches in the fight. Danny Williams did never hurt me.
"I tried to finish him in the first round, but Danny Williams showed a lot of heart and came back. I was very surprised at how many punches he took.
"I am happy with my performance, but fights, like life, are all about learning and gaining experience. I hope the fans enjoyed our fight tonight. I fight for the audience. They are the ones who pay to watch me fight and I hope they will want to watch me again.
"The best is yet to come.
"I am not prepared to say who I will fight next, or when the fight will be, or where.  There are several possibilities, lots of big names. We will see.
"This victory was important not just for me, but for my country. This is the first time a Ukrainian sportsman is a boxing world champion. I hope I made the people there happy
"My brother, Wladimir, and I leave for Germany early in the morning (Sunday) and will spend one day there before heading to Ukraine.