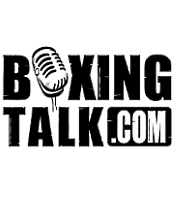 Returning from the hospital four hours after punishing Danny Williams for eight rounds, WBC heavyweight champ Vitali Klitschko gave the media still waiting and awake in the press room the scoop on what the doctor said about the conditions of his hands, and when he is medically okay to return to the ring.
Vitali Gives Diagnosis on His Fight
On Saturday night, Vitali Klitschko gave a clinic on how to beat down, punish, and pulverize a heavyweight opponent until your hands hurt.  For the WBC heavyweight champion did just that when he faced the Tyson-conqueror Danny Williams.  After turning the Brit's face into a bloated mess, Klitschko spoke to the media about facing Williams, how he rated his own performance in the ring, and what we can expect from him in the coming months.