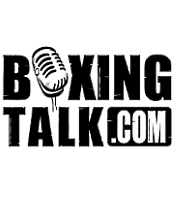 BT: Virgil, how disappointed are you about this fight being postponed?
VH: I am extremely disappointed.  This is actually the second time it has been postponed.  Mr. Acaries (Brudov's Promoter) won the first purse bid and
then failed to finalize his promotion and now we are in the same situation with Mr. King.  We've been training for this fight for nine months so we've been basically having a training camp mentality the whole time.  It is very disappointing.
BT:  Has Don King given you any indication on when or where the fight will take place?
VH: No, we've asked him if we should break camp and they have indicated that just in case they get something together not to do that.  We are sending home our sparring partners and trainers but I am going to stay in
training. In order for King to honor the obligation to the WBA purse bid, the fight is going to have to take place within the next several weeks.
BT:  How was training going up to the fight being postponed? Are you staying in the gym until something is figured out?
VH: Training was going fairly well, I think I was actually more ready for the fight for the first date.  It's more difficult in the later years to stay in an intense training camp for this long of time.   I can't stay at the level of the training that I was, but I will stay in the gym.
BT:  Thanks for taking the time Virgil, I look forward to talking to you again, and more in-depth before you fight for the WBA title, is there anything you would like to say to your fans on Boxingtalk?
VH: I would like to thank them for all their support over the many years.  I hope we can keep it get together till we get a date and win one more world title.