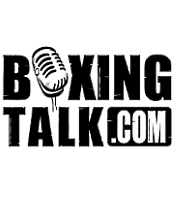 Transcribed By Jose "OnFire" Aguirre
Verno, thanks again for taking a break from your training. How are things going and  what are your thoughts about this fight on October second?
Verno Phillip:"My camp is going good. We're on point. I'm training very hard for this. My camp is almost over. I got a couple more days and then I'll be heading out to Vegas. I'm going to put on a real good show. The first fight with me and Ouma was on ten days notice. Now I have nine weeks of training. So I'm preparing for him. I'm ready for him. This time I'm going to change heads around. Actually I'm the champion but I'm the underdog on the card. After this victory I'll be in the history books. In my book I would be in the history books because I've been in the game for a century. I'm still hungry. I'm going to shock alot of people because they think I'm going to lose this fight but they got something coming. So I'm going to be ready."
Whats the difference for you, having won the title and going all those years without being a World Champion? Do you think winning the championship has made you better?
VP:"I've been in the game for a minute. I'm former two time World Champ. I'm doing this to prove to myself, to prove to the people that are around me, that follows me. I was champion in ninety-three and since I won the championship I've never received credit. I never been in no magazines or anything like that. Young fightes are coming up getting blown up. I think maybe because I don't have good people around me. That shows me that I'm a warrior. I don't need no top promoters. Don't get me wrong I do want someone to stand behind me but when I go into that ring, it's all about me. I'm not fighting for anybody else. Only me.Like I said, I've been in this game for a long time. I've been protecting myself. Ouma's a good, young fighter. I'm not taking my career, I'm putting my skills on the line. To show people that Verno is not forgotten. Give Verno a chance. He been beating top fighters. After I beat the top fighters they say "maybe he got lucky". Whatever.  When this night comes on October second there won't be no excuse. I'm not putting my age, my career on the line. Ouma said that this belt is actually his and I'm holding it. But I'll tell you what, when I go in the ring that belt is going to be vacant. My skills is what I'm going to show people. Shock people."
Did you notice, particularly in the fight with Candelo, that Ouma has developed since you guys fought? Has he getting better in your estimation?
VP:"To be honest I don't want to knock Candelo. He comes in the gym, trains hard but after he leaves they don't know what he does after training. Actually he went in there and did ten rounds with him then all of a sudden JC got caught with a punch. To me I'm better than that. I'm not going to go in there with my head up. We got a gam plan. We had a game plan the first time that we were supposed to meet again. All of a sudden....I trained for my fight. All of sudden we got a call saying that he got injured. God granted he's alright and now we can make this happen again but I was there to do my job. This fight I guarantee that if you watch this you'll see that Verno is one of the best junior middleweight champions in the world. Then after that give me credit..Gary Shaw, Dan Hoffman. All the boxing promotions who's in the game, give me credit."
You had about a two and a half year hiatus from ninety-eight until two thousand, what brought you back into the ring?
VP:"I had a little incident. I was on vacation, everybody should know that by now. Like I said, it's in my blood. I'm a fighter. This is what I do. It's like alot of people, some people might still be in the game like you mentioned again, thought maybe my career was over after whatever. They haven't seen me for a while probably. Whoever followed my career. It was a matter of time it took me to get back in the game. God forgive my trainer passed away like two-three years ago but I still moved on. And I have to do what's best for me. 
Without giving away anything what is the real key to this fight in beating Kassim Ouma and turning the tables on him in the rematch?
VP:"The key to this is that I know Kassim's style. When I come to Vegas you will see what's my game plan. My gameplan is to teach Ouma.I will assure you that I will put on a good boxing show on October second in Vegas."
Send questions and comments to: onfireboxing@verizon.net