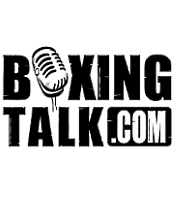 Early this morning Boxingtalk.com caught up with San Bernardino, CA's Armando Velardez 17-3(8) who's all set to take on undefeated hometown favorite Matt "The Predator" Vanda 31-0(21) tonight in a scheduled ten round Jr. Middleweight bout at the Aldrich Arena in St. Paul, MN which will open the telecast live on ShoBox the next generation at 11pm E.T… Read on to see what he had to say about going into Vanda's hometown where most recently (January 16th. 2004) Sam Garr lost an undeserved ten round split decision due to what many pointed out as ridiculously bias hometown scoring.
RC: What's going on Armando? How are you feeling?
AV: I am feeling good man, I am feeling great, no problems right now I am just relaxing eating breakfast.
RC: Vanda has a huge following in Minnesota how have the people been treating so far?
AV: So far I haven't really got any negative treatment, I have been pretty much kicking it in my room, but so far I haven't had any problems over here.
RC: How did preparation go for this fight?
AV: Preparation went really well, I was in the gym five days a week and I did a lot of running. This time around I was able to put more focus and more time in training because this is a pretty big fight taking place on Showtime and it's going to be very good exposure for me. I wasn't playing around at all; I took my training for this fight very very seriously.
RC: Did you do anything different preparing for a fight like this where you are going to be on national television as the underdog in your opponent's home town?
AV: Actually I just ran a lot more, in my prior fights I didn't have as much time to run, do the school, and work. Now I am finished with school and I used that extra time to put down more road work.
RC: Who did you use to help prepare you for this fight?
AV: I used some fighters down in Chino (California), I really don't remember their names but it was good work for me, and Mark Suarez 20-2(8) from Riverside California.
RC: Give us your thoughts on Matt Vanda as a fighter altogether?
AV: Nothing impressive, nothing big to me. He is just another fighter out there, he didn't really impress me in any of his fights at all. He really has no set style; he is just more of a slugger type wild fighter.
RC: What did you think about his fight against Sam Garr in which mostly everyone watching at home on Television as well as the ESPN's commentator thought he lost that fight?
AV: I think that fight was a disappointment to the boxing community and to boxing general because he won, and they took it from Garr and gave it to him. Garr was the one with pressure, landing the punches and this guy was just throwing one two punch hay makers and really wasn't doing anything substantial in the ring to pull out the win, but they just gave it to him.
RC: Watching that fight does that put any extra added pressure to go in this bout which will be televised on ShoBox and try to knock this guy out?
AV: It really doesn't add any pressure to me, if the people down here want to cheat like that then they can, but it doesn't really bother me. I don't really feel pressured about this because they are not going to do that to me, I am going in there and they can't pull the victory out from me because I won't allow that. If it does happen like that then it does, but I will exploit the lost. It is going to be on nationwide television and I feel that they are going to give me a fair judging on the fight anyway, so I don't think that is going to happen.
RC: Was it a little more difficult for you to prepare for this fight knowing when he fought Garr there was a lot of obvious bias in the judging? Did you make it change anything?
AV: It didn't make me change anything; to me it really doesn't bother me because I am just here to fight. I know this is his hometown but it doesn't matter I have gone through that before in the past in other fights. So I already know what it is like to fight someone in their hometown and have everybody cheers for them and everybody booing me, but it really doesn't bother me.
RC: What is your mental state of mind going into a fight like this?
AV: I just try to stay calm, collective and gather my thoughts. I go over my strategy on what I am going to do in the ring and then execute it the plan once 10pm (11pm. E.T) comes and I step in the ring.
RC: What are some of the flaws you see in his style that you feel you will be able to expose tonight?
AV: He keeps his hands up too high and exposes his body. He throws a little quick fast jab but that is all he has. He doesn't have any movement he doesn't move around, those are his bad traits that I have noticed in the videos.
RC: Is their anything else you'd like to add in closing?
AV: I am just looking forward to putting on a good show and hope for the victory.
CLICK HERE FOR MORE OF THIS EXCLUSIVE INTERVIEW
Send questions and comments to: rayocampbelljr@hotmail.com