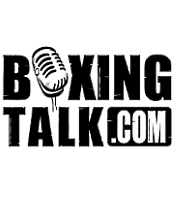 "Ferocious" Fernando Vargas has heard it all. He's heard all the talk about how he is no longer a world class, pound-for-pound fighter, how he may no longer be a force at junior middleweight. But Vargas knows better. He knows that with his loyal team and fans always behind him, he can withstand any storm to revive his career and silence all the critics. "I'm still Feroz. Feroz will always be here," said an energetic Vargas on a conference call Tuesday. "I'm a loyal person but I expect loyalty back. I've only had one trainer my whole career and I've never had any other teacher but Danny Smith. With the stuff that I know now, I guarantee you, I wouldn't have had those two losses against hall-of-fame fighters [Trinidad and De la Hoya]. But that's alright because I learned from them. They've publicly said I was their toughest fight."
Vargas (25-2, 22 KOs) hopes his training under Danny Smith and strength & wellness coach Robert Ferguson will translate into success against Javier Castillejo on August 20 on HBO's Boxing After Dark. According to Vargas, both men have been the missing piece to his career, and only after one fight together. "Danny is the truth. I went to the underground, to someone who's a real trainer. These hall of fame trainers don't even know how to hold pads. Coach Danny will slap the taste out of you with those pads if you're not quick enough. What I've learned with him is amazing. And Robert knows everything about nutrition—I'm amazed by what he knows! I'm fighting at 154 because of Ferguson. Danny and Robert talk daily about my training and I'm stronger than ever. I have a team that works together, there's no egos. I just feel like I'm going to shine. For other fights, my training was quantity and not quality. Now it's quality and not quantity," said Vargas with a hearty laugh. "Physically everything is going great and I'm putting my 110%. I train almost to the point of overtraining but I always want to be ready and never leave anything in the ring.
In the upcoming days to his fight with Castillejo, it is interesting to note how such little attention has been focused on Vargas' opponent. With Ricardo Mayorga's recent win over Michelle Piccirillo for the vacant WBC junior middleweight belt, most of the boxing media is wondering whether or not Vargas will face Mayorga if he wins on Saturday and becomes his mandatory contender. Vargas however, is taking one fight at a time and is not the least bit concerned with Mayorga. "I'm only thinking about one person, Javier Castillejo, who's a durable champion. Just like my last fight, Raymond Joval was the only person on my mind. I'm ready for whatever Castillejo has to offer. Any fighter that puts on gloves is a threat, so I work hard to try to make fights easy," said Vargas.
But Vargas' managers and promoters are much more vocal about their situation with the WBC. Vargas' team recently sued the WBC for denying him the opportunity to fight for a world title when Castillejo was stripped of the title for choosing to face Vargas instead of Mayorga. Rolando Arellano, Vargas' co-manager, has declared the WBC's actions to be unfair and worthy of a lawsuit. "You have an organization like the WBC and Don King attempting to dictate who Fernando should fight, where he should fight and for how much money. By their tactics, the WBC violated their regulatory laws and violated U.S. federal law, which ultimately resulted in damages and hurt us monetarily," said Arellano. "The WBC didn't want Castillejo to fight Vargas. They wanted Castillejo to fight Mayorga because it's more convenient for them economically and in the political sense. How can they make Mayorga mandatory, strip Castillejo, and have the audacity to say [our fight with Castillejo] is now a mandatory? With respect to the WBC, no, we will not be accepting this as an elimination fight."
Carl Moretti, VP of Main Events, Vargas' promotional team, shares the same thought. "When we made the deal with Castillejo, he was the champ and there was no talk of Mayorga being the mandatory. Or else, we never would have approached the situation," said Moretti.
Vargas understands that legal and verbal jousting is part of the boxing business. Yet, he does not want to be a part of all the hoopla. As Vargas reflects on his precocious start as a professional, his two difficult losses to Trinidad and De la Hoya, his steroid suspension, his various injuries and his time outside of the ring, he affirms how grateful he is for a second chance to make the most of his immense talent and his faithful following. "The time off was great. I needed time to rest. I'm thankful to God because I was able to sit out for a year and a half and not have to worry. I'm not going to say my back never acts up, but with the stretches and core exercises instilled in my training, I'm stronger and I'm thankful for the people in my life—they've given me a touch of character," said Vargas. "I'm very humbled with my fans. You can't put a price tag on that. Without them, I'm nothing."
As Vargas looks to the future, he knows that he can captivate the crowds much like he did in the late 90s. Though a potential fight with Mayorga may be unlikely as of now, a mega-bout with either Oscar De la Hoya or Winky Wright is certainly possible. "I would love an opportunity to fight De la Hoya. I'm very grateful, thankful to him because he could have said, 'I'm not going to fight him again. It was a close fight.' He's a great champion and a hall-of-famer. I promise him that if I'm able to redeem myself, I'll grant him the same respect back in granting him a rematch," said Vargas of his former arch-rival.
As for Wright, Vargas dismisses any notion that he is desperately seeking a fight with him. "Winky says that he would never fight me. He acts like I need him. I don't need him. I get paid more money fighting somebody else than I would him. He tries to act like he won't give me an opportunity. What! Is he a draw? Do people want to go see Winky Wright? But anything is possible and I'll fight anybody and everybody knows that—my fans know that."