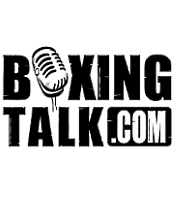 Samil Sam tops Clay-Bey, Abraham beats Gardner
Nikolai Valuev (324.75) TKO 3 Attila Levin (258.5)...

Nikolai Valuev scored three knockdowns in the third to defeat Attila Levin in Berlin. The giant Russian patiently stalked the Swede in the first two - Levin boxed really well but his punches had no impact on his opponent. "I could feel in my hands I landed good but nothing happened," said Levin, who added that Valuev was easy to hit. In the third, Valuev exploded in a barrage of punches and Attila went down to simply to get out of danger. A left hook to the nose caused the second knockdown and another barrage forced Panamanian referee Julio Cesar Alvarado to stop matters at 2:34 of the round. Levin, semi-retired since losing to Jeremy Williams last year, made no ifs and buts about that this was his last fight.  "I will return to Sweden, probably when my visa expires in September," he said.  For Valuev it´s up and away and a fight against WBA champ John Ruiz is a distinct possibility, although Ruiz faces James Toney next. Valuev, rated #30 by Boxingtalk coming in, retained a WBA regional belt.
Sinan Samil Sam (241.5) W12 Lawrence Clay-Bey (258.5)...

Sinan Samil Sam (Boxingtalk's #40 heavyweight) won a close call over American Lawrence Clay-Bey in a well-fought encounter in Berlin. The scoring however left something to be desired at a way too wide 117-111, 116-112 and a reasonable 115-114, all for the German-based Sam.  Boxingtalk scored it 115-113 in favour of Clay-Bey, who for this author's money sealed a close win with a strong finish. However, Sam may have known he was ahead after eight and slowed down a bit. The crowd of about 4500 at the Max Schmeling Hall included many Turks but the win for Sinan was met by a mixed reception. There were no knockdowns and little movement with the slicker Clay-Bey scoring with the sharper punches while Sam was busier. The two exchanged good right-hands throughout but neither was ever hurt.
Arthur Abraham (159.75) W12 Ian Gardner (159.5)...
Arthur Abraham (Boxingtalk's #24 middleweight) retained a WBA regional title by scores of 115-113, 115-110 and 113-111. A genuine upset seemed to be in the making as the awkward Gardner scored well from his southpaw stance with the touted Abraham tucking in behind his tight guard but posing too much.  However, Abraham pressured his opponent, upped his workrate and began to get through in sixth. Gardner (Boxingtalk's #18 junior middle) tired and was down for the first time in the seventh, and then again in the ninth and the final round. Abraham had a point deducted in the ninth for a rabbit punch in an ill-tempered, messy affair.
Vitaly Tsypko (170.5)  KO2  Mukanda Mukadi (169.75)...
Vitaly Tsypko took out the tricky Mukandi Mukadi with a single southpaw left at 2:57 of the second. Mukadi was badly out of it and took some time to recover. Tsypko is rated #22 by Boxingtalk in the 168-pound division.
Aziz Daari (154) D8 Alexander Sipos (154)...
Aziz Daari and Alexander Sipos drew again - this time scores were 79-75 for Daari, 76-76 and 77-76 for Sipos, who moved well and made the hardpunching Frenchman miss a lot - but didn´t work enough and thus made it a very close fight.  There were no knockdowns in this rematch of an October 2004 draw.
Zaur Baysangurov (154) TKO 4  Adnan Ozcoban (151.75)...

Adnan Oczoban´s corner threw in the towel at the start of the fourth round - Adnan had stick in the third but protested his trainer´s call.