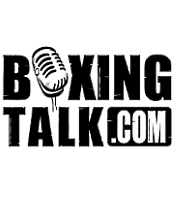 By Scott Shaffer
According to its website, when the WBA kicks off its KO To Drugs boxing event in Buenos Aires tomorrow, there will be a very surprising and controversial boxer participating.  The WBA lists Edwin Valero on the schedule, and states that Valero will fight a lightweight bout against Hernan Abraham Valenzuela. Although it remains possible Valero can be pulled off the card at the last minute, if he does actually box, it will stir up quite a debate because Valero is medically suspended in the United States after it was discovered he suffered a serious head injury in a motorcycle accident prior to turning pro. Valero's promoter, Golden Boy Promotions disavowed any involvement with putting Valero in the ring. "The kid just took off," said Golden Boy executive Richard Schaefer.  Although Golden Boy has tried to get Valero reinstated through legal channels, Schaefer seemed genuinely surprised by the news of Valero's bout.  "We told him we wouldn't get him any fights unless he had medical clearance.  I am surprised to see the WBA would participate in such a thing."
Valero has not fought since his last bout in late 2003.  When 2004 began, he was on the brink of stardom, having compiled 12 first round knockouts in 12 untelevised professional bouts.  He had a great amateur background in his native Venezuela and was poised to move into title contention in the 130-pound division. His talent was just beginning to create a buzz around the boxing world and Valero was poised for his breakout fight, a slot on the HBO Latino broadcast on a New York City show. However, there were abnormalities on his medical exam, and he soon revealed that several years before, he had been in a serious motorcycle accident in Venezuela that caused a severe head injury. The New York Athletic Commission placed Valero on permanent suspension."
Boxing writer Doug Fischer reported at the time that the back of Valero's head contained a soft spot where a piece of his skull seemed to be missing.  His management mounted a legal challenge, but that has stalled, so it appeared that his career was over. Joe Hernandez, who was Valero's trainer, didn't know anything about the bout in Buenos Aires until he received a call from Boxingtalk.  "If it's true, it's shocking.  I don't think [Valero's manager] Joel De La Hoya would allow him to fight without a green light from the boxing commission.  We feel he is OK to fight, but we're not doctors and he is still on medical suspension.