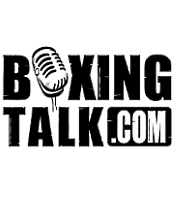 "I haven't even scratched the surface of my potential and talent."
Press release:
It's been a long time coming for Antonio Tarver - a journey through boxing's backroads, through the tough fights in front of even tougher crowds.  It all led to this - a fight with Glen Johnson on December 18 at Los Angeles STAPLES Center that will determine who is the premier 175-pounder in the world. But even though the world now knows the "Magic Man" as the first fighter to knock out Roy Jones Jr. (which he accomplished in May of 2004), Tarver is far from an overnight success.
"If they only knew the steps I had to take," said Tarver from his training camp in Vero Beach, Florida.  "It's my time now, and I had to wait patiently for that opportunity.  So I'm going to bask in it, I'm gonna relish it, and just make sure that my time lasts a lot longer than some people would even think about.  I want to do this for the next 3-4 years, continue to have the sensational bouts, continue to challenge myself as a fighter, and continue to win.  That's my goal."
To do that, Tarver (22-2, 18 KOs) will have to beat Glen Johnson (41-9-2, 28 KOs) like he beat all the other imposing challengers placed before him as he came up through the pro ranks.  From Reggie Johnson to Eric Harding, Montell Griffin to Roy Jones Jr., Tarver took on the toughest fights in the light heavyweight division, and was victorious.  It was a rough road, but he navigated it like a champion. "It was tough, but you know what it did?" asks Tarver.  "When I look back, I wouldn't change a thing because it built character.  It really showed me how bad I wanted to be champion and how bad I wanted to be amongst the elite.  I wasn't gonna take no for an answer.  I wasn't gonna succumb to the critics, and I'm thankful for that.  I didn't give up on God's promise because I knew this is where he wanted me to be all along.  I wasn't gonna give up on the promise and I wasn't gonna give up on myself.  But when the time came, it was those times that I looked back on and I gained the strength that I needed to move forward and through all my opposition."
But even though some would place him at the pinnacle of his profession, he still trains like a hungry up and comer, knowing that one slip at this elite level could spell disaster.
"In any fight at this level you've got to bring your 'A' game," said Tarver.  "I'm preparing 110% to be in the best possible shape – mentally, physically, and spiritually, and all on one accord.  I just want to be focused, and I know what's at stake.  I'm really excited about it."
And even though Tarver has put in less than two rounds of fight action in 2004, don't expect any ring rust from the 36-year-old.
"Camp has been going great so far. It's been kind of surprising to myself and (trainer) Buddy McGirt how fast I snapped back, having the layoff and everything," said Tarver.  "I haven't been in the ring since May, and in the times I've sparred there's been no ring rust.  When I work out and when I train, I train a month and a half before even seeing Buddy.  I do a lot of strength and conditioning and it's very sport specific what I do with my trainers back in Tampa.  And then when I get here it's time to put the finishing touches on the product.  I come to camp in great shape and then we're just able to focus on the game plan and focus on the boxing aspect of it.  But my body is already prepared. I'm sharp already and I know that leading into this fight Buddy's going to have to pull me back because I'm mentally there.  I understand what's at stake, I understand what happens to me when I win this fight, and we want to bring all that to realization."
He has a quality opponent in front of him on December 18 though, and Tarver has a lot of respect for the well-traveled "Road Warrior," Glen Johnson.
"I think he's a great fighter," said Tarver.  "He's a fighter who has never really gotten his just due and he's always had to go in a guy's backyard and hope that the judges are playing by the rules.  You've got to respect a guy that has had some really tough knocks in boxing and has always seemed to land on his feet.  And when the opportunity came to him to make a point and a stand, he knocked out Roy Jones Jr.  So I'm not taking this fight lightly at all.  The man has fought everybody from Bernard Hopkins on to Roy Jones, so you have to look at his ledger and say that he's a quality champion.  That's why this fight makes sense to me.  It proves once again that Antonio Tarver is not backing down from any serious challenge – I'm stepping up.  That's what today's champions need to do – step up and fight the best fighters that are out there.  We are both coming off spectacular knockout wins over the great Roy Jones Jr. so it's time now. We have lightning in a bottle, and it's time to fight now.  Not after maybe one of us don't look as great or maybe have a loss on our record, but now, because it won't ever get as big as right now."
It's that attitude that sets Tarver and Johnson apart from some champions in the fight game today.  It's a "throwback" to an era when the best fighters fought each other and didn't look for easy marks to pad their records.  But even though there are a handful of great fighters in the world today, there are very few "stars."  Antonio Tarver fits that role to a tee.
"There's no place I would rather be, because that's when I'm at my best – when the pressure's on and when the lights are on," said Tarver.  "I don't hide or run away from that – I accept it, and hey, everybody can't handle it.  That's just another one of God's blessings.  He gave me a natural ability and blessed me with a contagious personality. (Laughs)  I just want to shine through and let everybody know that I am special when it comes down to this boxing game.  I haven't even scratched the surface of my potential and talent.  But hopefully as years go on, people will start to recognize and realize the little subtle things that make me unique."
Needless to say, Tarver has some strong feelings about his place in boxing today, but more importantly why fans should come to the STAPLES Center on December 18 or tune in to the HBO World Championship Boxing broadcast.  As he sees it, his fight with Glen Johnson is an early holiday present for fight fans.
"They should tune in because styles make fights," said Tarver.  "When you look at both of our styles, it's perfect for the fight of the year.  That's what this fight has the potential to be because I know Johnson's going to be coming full steam ahead.  He's gonna feel that he can put the pressure he put on Roy Jones on me, and get the same result.  And with my sophisticated way of boxing, it's just gonna be a helluva fight.  I'm eager for that.  And I want the fans to tune in because if they don't, they're gonna miss what I'm predicting to be the fight of the year, possibly round of the year, and that will possibly determine fighter of the year.  I think this fight has that potential, and if they miss it, they'll miss the whole year of boxing."
Tickets for Tarver-Johnson, priced at $25, $50, $125, and $250 are available now at STAPLES Center Box Office (open 9am to 6pm Monday through Saturday) and Team LA at Universal City Walk or by calling Ticketmaster at 213-480-3232.  Tickets are also available online at
www.ticketmaster.com
.  For group sales, please call 1-866-LA-GROUP. Tarver-Johnson, which is presented by Joe DeGuardia's Star Boxing, in association with Goossen Tutor Promotions, will be televised live on HBO World Championship Boxing beginning at 6pm ET / 9pm PT.