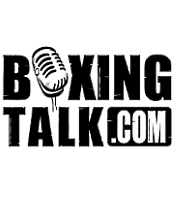 Preview of the British heavyweight title bout
Unbeaten heavyweight Scott Gammer is aiming to establish himself as Wales' finest heavyweight force since Tommy Farr, who took Joe Louis the distance in a losing effort at New York City's Yankee stadium in 1937. Gammer, 15-0-1 (8 KOs), battles Mark Krence, 21-5 (6 KOs) for the vacant British heavyweight title at the Carmarthen Showground on Friday, June 16, 2006. The pair previously met in an eliminator for the British crown in Sheffield last May with Gammer halting Krence in round eight.
"I'm expecting Scott to stop Krence inside six rounds this time. He's been sparring Enzo Maccarinelli and has been doing really well against him," said Gammer's manager Paul Boyce to Boxingtalk.
The 29-year-old Gammer has been hot and cold in his four-year career thus far. Impressive victories over Krence and former British and Commonwealth champion Julius Francis (eight-round decision win) have been interspersed with struggles against Suren Kalachyan (six-round decision win) and Mendauga Kulikauskas (six-round draw). Indeed, Gammer had to get off the floor in the first round to outpoint Kalachyan by the narrowest of margins (57-56) on the undercard of Danny Williams vs Matt Skelton last December.
Boyce insists, however, that Gammer can go on to make an impact on the world's stage. "Scott possesses the hand speed, punch variety and the heart to go a long way. He'd beat Audley Harrison, Matt Skelton and Danny Williams. All he lacks at the moment is some experience and more top quality sparring. Scott tends to just plod through six-rounders but we've been having to hold him back in sparring for this one and I think you'll see him step up a gear against Krence."
So confident is Boyce in Gammer's ability that he outbid his promotional rivals to secure home advantage for his fighter's British title challenge. But Boyce's boldness has come at a price, as Gammer vs Krence now faces a TV blackout. "I originally won the purse bids to stage Gammer against Matt Skelton here in Carmarthen. I figured Scott would stand a better chance with home advantage than he would have done had the fight taken place at the York Hall (in London). But Skelton withdrew to fight Danny Williams again so Scott was subsequently matched with Mark Krence. It is a disaster to run without TV. The British heavyweight title is the most prestigious belt in Britain so I can't understand why this fight isn't being televised. We've spoken to a couple of Welsh television stations to see if they'd be interested in covering the fight but it looks as though we'll be going ahead without TV," bemoaned Boyce.
"However, we have been granted permission to increase the capacity of the Carmarthen Showground to 2,000 which is good news. The venue was sold out when Scott boxed Julius Francis here and we're anticipating a sell out for the Krence fight as well," he confirmed.
Gammer officially tipped the scales at a trim 15 stone 3 lbs (213 lbs) for his previous meeting with Krence but bulked back up to his more customary weight of 16 stone 6 lbs (232) for his next bout against Julius Francis. Against Suren Kalachyan last time out Gammer weighed 16 stone 3 lbs (229).
So, was the decision to slim down for the angular Krence a deliberate one? "No, it wasn't. We think that the scales were faulty that day and that Gammer weighed in the region of 15 stone 8 lbs (218) for Krence. Scott's bulked up a little since then and he'll probably weigh around 16 stone 7 lbs (231) for this fight. He needs to be fast when boxing someone like Krence," said Boyce.
But even at 16 stone 7 lbs Gammer is likely to be disadvantaged in the future alongside the heavyweight division's modern day contenders. "I don't see it that way," refuted Boyce. "There's no need for these heavyweight boxers to be so bulky because they struggle to carry all that muscle around. If you look at when Lennox Lewis beat Gary Mason to win the British and European titles he weighed 16-and-a-half stone. Gammer is so fast that he looks like a welterweight against most heavyweights out there at the moment."
And if Gammer's punches fail to have the desired effect on Krence next Friday, Boyce has devised a back-up plan. "Carmarthen's in the middle of nowhere really so Krence will feel pretty isolated in and amongst 2,000 Welsh fans. The Showground is like a giant cow shed. There was a bit of a stench to it when Gammer fought Julius Francis there."
Victory for Gammer over Krence is likely to increase his profile beyond Wales, particularly if Gammer's first British title defence was to come against fallen Olympic gold medallist Audley Harrison. "Audley boxes this week and providing he wins we'd be interested in fighting him next. We've tried to make the fight twice before and then agreed to box him on the Williams-Skelton undercard but Audley pulled out. We still believe it would be a good fight for Harrison as he has nowhere else to go at the moment," revealed Boyce.
Should Harrison be struck down by another attack of stage fright former champion Michael Sprott is likely to lie in wait for the Gammer-Krence winner, who have been ordered to defend the British title within 90 days against a challenger to be determined by the British Boxing Board of Control.
"We'd be happy to box Sprott and Scott would beat him no problem. He has so much more to offer," Boyce boasted.
Send questions and comments to: benjcarey@yahoo.co.uk