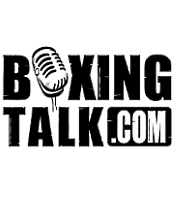 Press release:
On April 8, 2006, Universum Box-Promotion returns to the city of Kiel in the very north of Germany at the Baltic Sea with an event at the huge Ostseehalle - two years after the German promoter last hosted an event at that location.
Headlining will be four fighters of the Universum and Spotlight stables: Thomas Ulrich, Ina Menzer, Sinan Samil Sam and Alexander Dimitrenko.
Former two-time European light heavyweight champion Thomas Ulrich, 28-2 (19), will step into the ring for the first time since his dramatic WBC world title fight against Tomasz Adamek on October 15. In a highly spectacular battle Ulrich lost to the reigning title holder by sixth round knockout but gave an impressive display of guts and skills.
In his 31st professional fight the member of the German Olympic team 1996 will face Henry Saenz, 12-2-1 (9), from Costa Rica.
"I'm back with full motivation and I've already been training for a couple weeks", Ulrich said, who has switched back to his old coach Torsten Schmitz. "It's real important to me that my coach is with me throughout my preparation. Mr. Timm couldn't because he has a large number of other fighters."
Ulrich believes he learned his lessons from his unsuccessful world title fight.
"Of course Adamek was a top fighter. I didn't do enough boxing and moving. Instead I pressed forward all the time. I should have fought on a distance and not stay so close permanently that all punches landed like mad."
Ulrich shortly considered moving to the cruiserweight division but dropped the idea.
"I stay below 175 pounds since I'm 18. Now I'm 30 and sometimes it has become more difficult to stay inside this limit. But to move to the cruiserweights would basically be only an act of laziness. And the new class limit of 200 pounds is too high for me anyway."
Ulrich did already have a look on his Caribbean opponent.
"Saenz won nine of his twelve victories by knockout. This means he can punch a bit and I have to pay attention to that. I did already have a look on a video tape. From outside he doesn't look so quick. But once inside the ring things can suddenly look completely different."
In the heavyweight division another former European champion wants to resume his career. Sinan Samil Sam, the "Bull of Bosporus", takes on Brazilian champion George Arias, five months after dropping a unanimous decision to Oleg Maskaev in a WBC eliminator in Hamburg.
The 31-year-old Turk already slimed down ten kilogram for his comeback and believes that in case of victory he has good chances to reascend the WBC rankings.
"One more fight and I want to be in the top mix again", Sam, 24-3 (15), said with confidense. "Currently I'm ranked WBC number seven. But shortly there will be a lot of movement in the WBC's top-10. Some people will drop out which is why my seventh rank may be as good as a fourth rank."
Former IBF heavyweight youth world champion Alexander Dimitrenko wants to enter the next stage of his still young professional career. After turning 23 last July the man with the nickname "Babyface" vacated his youth title and continued to mix it up with the adults, decisioning former two-time world title challenger Vaughn Bean in September.
Due to an injury that he suffered in sparring Dimitrenko had to cancel a fight on January 7 and underwent ellbow surgery in December.
"I'm glad that I can now train with no pain at all", Dimitrenko, 20-0 (12), said. "My canceled fight in January was a great disappointment. But now I'm looking forward to an upcoming year with hopefully many great victories for me. I'm waiting for my managers and my trainer to arrange the next steps for me."
As usual a feast for the eyes will be WIBF featherweight champion Ina Menzer. The 25-year-old German boxing beauty just moved from Mönchengladbach to Hamburg and will make the second defense of the title that she took from Silke Weickenmeier last October.
"I'm glad things are about to begin", Menzer, 12-0 (6), said. "The training camp in Hennef was highly intensive and I already feel in very good shape."
Menzer's challenger is Maribel Sanatana from the Dominican Republic.
In another woman world title fight Universum's Julia Sahin, 14-0 (2), will challenge for the WIBF jr. flyweight title.