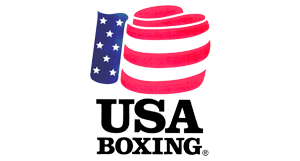 In Managua, Nicaragua, Team USA won four gold medals and two silver medals to add to the three bronze medals the team won during the semifinal bouts. All nine medal winners qualified for the 2019 Pan Am Games. 2017 World Championships bronze medalists Troy Isley (Alexandria, Va.) was the highlight of the final day of competition, defeating 2016 Olympic gold medalist Arlen Lopez of Cuba in a 3-2 decision. Welterweight Delante Johnson (Cleveland) grabbed the first gold medal for Team USA when Rohan Polanco of Dominican Republic did not enter the ring. This is Johnson's second international medal of the year after taking bronze at the Stranjda Tournament in February. Flyweight Virginia Fuchs (Houston) put on another dominating performance to take all five judges cards' over Valeria Cardenas of Costa Rica to clinch the Americans' third gold. Teammate Rashida Ellis (Lynn, Mass.) redeemed her loss earlier this year to Brazil's Beatriz Ferreira to grab the unanimous decision to earn her first international gold medal of 2019.
Keyshawn Davis (Norfolk, Va.) fell short in a heart breaking 3-2 decision against 2017 world amateur champion Andy Cruz of Cuba to take the silver medal. Oshae Jones (Toledo, Ohio) closed the tournament for Team USA by taking the silver against Atheyna Bylon of Panama.
During the semifinal bouts, Naomi Graham (Colorado Springs, Colo.), Duke Ragan (Cincinnati) and Richard Torrez Jr. (Tulare, Calif.) earned bronze medals. All nine medalists, as well as Bruce Carrington (Brooklyn) and Yarisel Ramirez (Las Vegas, Nev.) have qualified for the 2019 Pan American Games this summer in Lima, Peru.
The American delegation will return to the United States tomorrow for a short break before returning to Colorado Springs for training camp.
Finals Results
51 kg: Virginia Fuchs, Houston, Texas/USA, dec. over Valeria Cardenas/CRC, 5-0
60 kg: Rashida Ellis, Lynn, Mass./USA, dec. over Beatriz Ferreira/BRA, 5-0
64 kg: Andy Cruz/CUB, dec. over Keyshawn Davis, Norfolk, Va./USA, 3-2
69 kg: Delante Johnson, Cleveland, Ohio/USA, won by walkover over Rohan Polanco/DOM, WO
69 kg: Atheyna Bylon/PAN, dec. over Oshae Jones, Toledo, Ohio/USA, 5-0
75 kg: Troy Isley, Alexandria, Va./USA, dec. over Arlen Lopez/CUB, 3-2