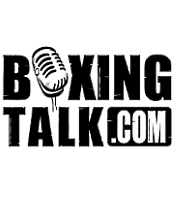 PRESS RELEASE:
Don King has added two more world title fights to his April 30 Madison Square Garden card that will already showcase the World Boxing Association heavyweight title main event featuring two-time and current champion John "The Quietman" Ruiz vs. three-time world champion James "Lights Out" Toney and two additional heavyweight title matches.
International Boxing Federation junior bantamweight champion Luis "El Demoledor" Perez will defend his title for the second time against mandatory  No. 1 contender Luis Bolano.
Perez (22-1, 14 KOs), from Managua, Nicaragua, won the 115-pound title on Jan. 4, 2003, by winning a split decision over Felix "Macho" Machado, who had held the crown since 2000.  Perez accepted an immediate rematch on Dec.13, 2003, and displayed a more dominant performance in another great fight, winning by unanimous decision.
Perez's work will get no easier when he faces Bolano (38-2, 28 KOs), from Cordoba, Colombia.  He suffered only his second career loss in last appearance against the flyweight and super flyweight kingpin Mark "Too Sharp" Johnson on March 6, 2004.  Bolano has put in a full training regimen inside the United States for this fight and is eager to redeem himself and win his first world title.
The WBA super featherweight championship will also be on the line when defending champion Yodsanan Nanthachai faces No. 1 mandatory contender Vicente Mosquera.  Nanthachai (44-2-1, 36 KOs), from Srisaket,Thailand, has held the title since 2002 and has not lost a match since 1994 while reeling off 37 consecutive victories.
Mosquera (20-1-1, 10 KOs), from Panama City, Panama, will be participating in his first world title match and will be making his first appearance in America.  He has been a force to be reckoned with in his homeland and has won his last nine fights.  Mosquera has only been defeated once, which came via a split decision against Armando Cordoba in 2000.
Tickets priced at $350, $250, $175, $100 and $50 are on sale now at the Garden box office and all Ticketmaster locations or by calling Ticketmaster at 212-307-7171, 201-507-8900, 631-888-9000, or 914-454-3388. Ticketmaster purchases are subject to convenience charges.
Don King Productions and Goossen Tutor Promotions in association with Madison Square Garden are presenting this event.
DKP has promoted more than 500 world championship matches including some of the biggest events in history.  DKP has promoted or co-promoted 12 of the top-20 highest-grossing live gates in the history of the state of Nevada including the top five: Holyfield vs. Lewis II, paid attendance: 17,078, gross: $16,860,300 (NOTE: Also highest live-gate gross for any event in the history of the world.), date: Nov. 13, 1999; Holyfield vs. Tyson II, paid attendance: 16,279, gross: $14,277,200, date: June 28, 1997; Holyfield vs.Tyson I, paid attendance: 16,103, gross: $14,150,700, date: Nov. 9, 1996; Tyson vs. McNeeley, paid attendance: 16,113, gross: $13,965,600, date: Aug. 19, 1995; and De La Hoya vs. Trinidad, paid attendance: 11,184, gross: $12,949,500 (Also garnered the most pay-per-view buys for a non-heavyweight fight at 1.4 million.), date: Sept. 18, 1999.
MSG Sports Properties, a division of Radio City Entertainment, is part of Madison Square Garden L.P. Cablevision Systems Corporation owns Madison Square Garden, L.P., which includes MSG Network; FSN New York; the New York Knicks (NBA); the New York Rangers (NHL); the New York Liberty (WNBA); Radio City Entertainment; the Hartford Wolf Pack (American Hockey League), and the Madison Square Garden arena complex, located in the heart of the New York metropolitan area.