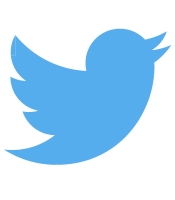 World women's lightweight champion Katie Taylor has an August 22nd date on a Matchroom show. She was previously scheduled to face multi-division champion Amanda Serrano, but the fight seems to be falling apart amid allegations that Serrano is resistant to taking a paycut due to the absence of spectators. Taylor tweeted: "We both signed contracts, all financial barriers have been removed and any training/travel issues are the same for both of us as I'm also training in the US. No more excuses, this is a fight to elevate the sport. August 22nd is our time to make history. You in?
Amanda Serrano's response: "I just read that [my promoter] Lou DiBella and [Taylor's promoter] Eddie Hearn make deals on my behalf without speaking to me or my manager. Not sure this is even legal. You guys are discussing me, you know! I respect my manager but I'm going to have to defend myself on this one... Yes I signed 4 contracts to fight Katie Taylor and despite what lies Eddie Hearn wants to say, he offered us a purse deduction and a change of location in addition to yet another date: May 2nd, July 4th now August 22nd. My team will handle this. I'm not a toy. I'm done with the games!"
Lou DiBella [to Taylor and Hearn]: "[Serrano] signed for a May 2nd fight. She didn't postpone it. Even though it was ridiculous, and you caused fighters to train for NO reason, you foolishly rescheduled it for early July. Amanda didn't cancel that either. Stop acting like we're not in a pandemic. Wtf!"