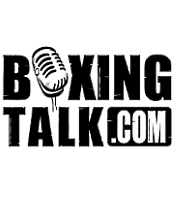 Hard-Punching Former Champions Square Off on Pay-Per-View Saturday Night
Puerto Rican superstar and three-time world champion Felix "Tito" Trinidad returns to the ring after a 29-month layoff Saturday in Madison Square Garden to face the notoriously tough Nicaraguan bomber and former World Boxing Association and World Boxing Council welterweight champion Ricardo "El Matador" Mayorga for the WBA North American and North American Boxing Council middleweight titles. 
Trinidad (41-1, 34 KOs) had been one of the most successful boxers in history after handing Oscar De La Hoya, Fernando Vargas and David Reid their first losses; defeating three Olympic gold medalists; winning world titles in the 147-, 154- and 160-pound weight divisions; and compiling an undefeated record with 40 wins—an astonishing 33 by knockout—prior to facing International Boxing Federation and WBC middleweight champion Bernard "The Executioner" Hopkins on Sept. 29, 2001.
After losing to Hopkins and failing to lure him into a rematch, Trinidad said he was hanging up his gloves for good—until now.  He couldn't have picked a more dangerous opponent to make his return to the ring than the indomitable Nicaraguan.
Mayorga, like Trinidad, fights with a reckless abandon rarely seen in the sport, which is what makes this match-up so special. 
"Trinidad will wish he never came out of retirement after he fights me," the colorful Mayorga, who has a penchant for smoking cigarettes and drinking beer while training, said.  "I will send him back to Puerto Rico on a stretcher."
Mayorga (27-4-1, 23 KOs) caught the boxing world's attention by taunting WBA welterweight champion Andrew "Six Heads" Lewis by dropping his gloves and allowing Lewis to throw numerous combinations to his face only to fire back combinations, which knocked Lewis down and out in the fifth round when they met in July 2001. 
Few thought he would have his way so easily when, in his next match, he met WBC welterweight champion Vernon "The Viper" Forrest—who had shocked the world by defeating the then-seemingly invincible "Sugar" Shane Mosley twice in succession—but Mayorga knocked him down in the first round and out in the third.  Just like Forrest had done with Mosley, Mayorga agreed to an immediate rematch with Forrest and defeated him again.
Never one to shy away from a challenge, Mayorga attempted to become the undisputed welterweight champion by facing IBF champion Cory "The Next Generation" Spinks on Dec. 13 in Atlantic City, N.J.  Spinks, a slick boxer, was able to avoid much of Mayorga's power and won a very close and controversial majority decision that many ringside observers felt Mayorga should have won.
Promoter Don King likes fights that give boxing fans what he believes they want to see.
"I'm calling Trinidad vs. Mayorga the fight fans' fight of the year because both of these guys love to throw punches in bunches," promoter Don King said.  "This will not be a dance contest.  Fans will see two boxers that aren't afraid to take huge risks in the hope of scoring a knockout." 
HBO Pay-Per-View executives think their viewers are in for a special treat.
"Tito Trinidad has been involved in some of the biggest and most important fights of our generation" said HBO Pay-Per-View Senior Vice President Mark Taffet.  "It will be a great thrill to televise his highly anticipated comeback fight against the exciting Ricardo Mayorga."
Madison Square Garden is delighted to be hosting this event.
"We could think of no other place for this fight to take place than Madison Square Garden," said Joel Fisher, SVP, Sports Properties, Madison Square Garden.  "The middleweight history of this building is steeped in tradition and we think the return of Felix Trinidad, as he faces one of boxing's brightest personalities in Ricardo Mayorga, certainly adds yet another chapter to the legacy."
Tickets, priced at $1,000, $700, $400, $250, $150 and $75, are still available at the Garden box office and all TicketMaster locations or by calling TicketMaster at 212-307-7171, 201-507-8900, 631-888-9000, or 914-454-3388. TicketMaster purchases are subject to convenience charges.
Back with a Vengeance  is being presented by Don King Productions in association with Madison Square Garden and will be produced and distributed domestically by HBO Pay-Per-View, available to over 49 million pay-per-view homes, beginning at 9 p.m. ET/6 p.m. PT on Saturday and broadcast internationally and on closed circuit by KingVision.