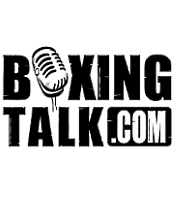 FELIX "TITO" TRINIDAD
Do you wish you were fighting for a title?
"I feel great leading up to this fight. My plan has always been to fight the best possible opponents. This has been our plan since I returned and Winky was the only one brave enough to challenge me and I give him credit for calling me out. A championship fight will come as a result of my victory Saturday night."
What do you think about Winky Wright saying you can't take his punch?
"I challenge Winky to test my chin. If he believes that I have a weakness, I hope he tries to find it. Maybe that would open up the fight."
How do you feel after your time off?
"I feel great. I think the time off was good for me. I want to make myself clear and let everybody know that I did not take time off. I was retired from the sport because there was nobody out there to fight. I returned to the sport because of my fans. I feel the same as before, I work very hard and I live a clean and healthy life. That's why I looked so sharp against Mayorga [on Oct. 2]. I still have all the desire to do my job as a professional boxer."
Why did you return to boxing?
"I returned to the sport because of my fans, they always asked me to come back and told me that the sport was not the same without me. I spoke with my parents, my wife, my brothers and sisters, and my close friends, and I knew that if I returned to boxing it had to be now. I feel great, maybe I'm sharper. I feel like a kid having the time of my life."
What did you miss most about boxing?
"When I retired it was for good. I was not taking a break.  I was done with boxing. I did not do it to go on vacation, I could not avenge my loss against Hopkins and nothing else was important at that time in my career."
"I missed the fans when I was away and those special moments like walking into the ring and hearing the crowd roaring and chanting 'Tito, Tito, Tito.' I also missed the celebration after all my victories; the big parades when I returned to Puerto Rico and all my Puerto Rican fans and all my fans in general."
Do your fans tell you they would like to see a rematch with Hopkins?
"Almost all the people I talk to are happy to see me back in the ring, but they always ask me to get my revenge and to please beat him the next time around."
Do you think you need to beat Hopkins to be the best Puerto Rican fighter in history?
"I think I have my place in the history of the sport. I know I would defeat Hopkins if I had the opportunity to fight him again."
What went wrong in the Hopkins fight?
"I honestly don't know."
If you had to point to one thing, what would it be?
[Pause...]  "I went in there to knock him out, to do what I always do against all the guys I fight. I believe my stamina went down and Hopkins' seemed to stay the same. He beat me and I have no excuses."
Did the postponement of the Hopkins fight effect you in any way?
"I felt sorry for all the innocent people that died during 9/11. The delay in the fight effected me; I think that if the fight took place when it was originally scheduled to happen the result would have been different."
What was your greatest victory?
"All of them." [Trinidad was pressed to give a specific fight] "Believe it or not, it was my first world title fight against Maurice Blocker back in 1993. If I had not won that fight, I would not have been here. I wouldn't have the chance to fight De La Hoya or Vargas."
How hard do you think it will be for Winky to move up in weight to 160 pounds?
"He is a solid 154-pound champion. He has proven himself. It is easy to move up in weight but it's not easy to win world title fights when you move up. Only a few boxers are able to do that and I am one of them."
Is Winky making a mistake moving up in weight?
"I have power in both hands and I would like to knock Winky out. I will not go in the ring to play games and Winky knows it. I know he is ready for a fight, but he is not ready to fight me. I'm a different fighter that any other he has faced before."
Will you ever move up in weight?
"Yes, I would consider moving up to super middleweight and even light heavyweight but I am young and I am fine as a middleweight."
WINKY WRIGHT QUOTES
"Tito may be a stronger fighter than me, but I am a smarter fighter than Tito.  He is one-dimensional.  I have a lot of different weapons and styles and can and will adapt to the situation.  I am not worried about Tito because he is very limited.  He needs to worry about my jab, and how I will out-think him. He cannot fight smart fighters.  Look happened when he fought Hopkins.  Tito may be stronger but I have better skills.
"The only worry I have about this fight is that the loss will send Tito back into retirement and I lose the big payday I have been promised for the rematch.  Please Tito, after the loss, UNA MAS!  UNA MAS!"
"Tito had a lot of excuses for his loss to Bernard Hopkins, but there will be no excuses when he loses to me Saturday night.  He will have lost to the better man and a smarter fighter.  I have waited my whole professional life for this opportunity and I am well-prepared for a great fight.
"Can I take Tito's best punch?  I don't intend to find out."
"I am considered an underdog in this fight because everyone knows Tito or they think I am the smaller man.  But I am not the smaller man.  This is a great weight for me.  I'm not jumping 13 pounds and two weight classes ... it's just six pounds and it's my natural weight.  I feel great and I have been working with naturally bigger men like Jeff Lacy, Antwun Echols and Carlos De Leon, Jr.  Lacy hits a lot harder than Tito. This is only the second time Tito has fought a natural middleweight who was not faded and we all know what happened when he fought Hopkins."
"I don't have to knockout Tito to win the fight.  I will enjoy beating him up for 12 rounds and it will be a hard thing for him to take.  My strategy is simple...to win the fight round by round.  And that is exactly what I will do too."
"Shane Mosley made a very big mistake looking ahead to fighting Trinidad before our first fight. If Tito wants to make that same mistake--looking ahead to fighting Hopkins before he fights me--who am I to complain?  I'm just looking forward to that big-money rematch.
"After I beat Tito in the rematch, my hit list is Hopkins and De La Hoya.  Weight is NOT and issue.  If the big-money fight is at 154, I'll go down to that weight.  If it's 160, I'll stay at this weight.  I'll even fight at 168 pounds.  I want to fight the best in any of those divisions."
"The Corrales-Castillo fight was great, but it's the kind of fight that can shorten your career.  I'll go to war to win a fight, but that is not my primary strategy for winning."  
DAN BIRMINGHAM QUOTES
"We will be implementing very specific things to counter Tito.  This fight is all about Winky.  If Winky executes the game plan, there is nothing Tito can do to stop it.  Nothing.
"I have watched and broken down tapes of many of Tito's fights.  All you have to do is study the first six rounds of De la Hoya-Trinidad and the last six rounds of Hopkins-Trinidad to get a blueprint on how to defeat Tito."
"Winky always...ALWAYS ... rises to the level of his competition, and he always fights with his brains and his skills.  Winky is a smart fighter.
"Winky and I are friends, brothers and business partners.  We have been together for 17 years and not once have we ever discussed money.  We don't have a contract, we have something more binding...a handshake."