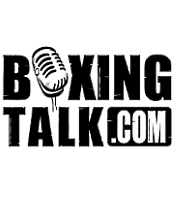 How ironic it is that British workhorse Clinton Woods struggles for years in the highest class, finally wins a world title at his FOURTH attempt and then picks one of the toughest challengers of the division for his first defence? Clinton obviously hasn't noticed the modern trend of taking a few easy voluntary defences before facing his mandatory, but kudos to him for refusing to shirk the challenge this Friday evening in his home town of Sheffield, England.
His opponent, Julio Gonzalez, is a well known commodity, being a prime, 29 year old top-ranked contender with a 38-2 record and wins over the likes of Dariusz Michalczewski, Montell Griffin, Julian Letterlough, David Telesco and Glencoffe Johnson. He went the distance with Roy Jones Jr (before 'RJ' suddenly got old and fragile) in his first world title shot, and after seven wins took on Michalczewski, who at the time was unbeaten in 48 fights. Gonzalez went all the way to Germany for that one, and put on the performance of his career, ending The Tiger's run with a close but deserved decision, which also brought him a minor title belt. The fight after, Gonzalez disappointingly lost to Zsolt Erdei (back in Germany), but has since won three fights on the spin to earn this IBF title challenge.
In Woods, he fights a similar kind of fighter to himself: a tall, rangy, boxer-puncher with an upright style, a solid chin and a proven record in world class fights. Woods dominated the European Light-heavyweight scene during the late 90's and early 00's before stepping to the plate to take on Roy Jones Jr in Roy's last World Title defence before moving up to heavyweight. He tried his best against Roy, but was stopped in five by the brilliant American and returned to England to start over. He did so, beating a trio of hardened journeymen to earn a second title crack, this time against Glencoffe Johnson for the vacant IBF belt in Sheffield. A competitive fight that many scored narrowly for Johnson ended in a disputed draw, and Johnson returned three months later to claim the belt from a slightly lethargic-looking Woods.
It is a testament to Woods' ability that he was able to go 24 competitive rounds with the same guy who would go on to knock out Roy Jones and then out-hustle Antonio Tarver in big fights, and Woods' performances opened the door for a fourth title shot for the IBF belt Johnson had given up. His opponent, Rico Hoye, was an unbeaten puncher who was picked by many to take Woods out, but Clinton repeatedly stung the Detroit knockout artist with a steady jab before stopping him in the 5th.
So there we have it…two similar fighters, both in their primes, both with similar records and results and both ready for a big win. Picking a winner, therefore, is a difficult task indeed, as this is likely to be a hotly-fought contest that goes the distance. Both look to be in good form at the moment, and whilst Woods has home advantage at the Sheffield FM Arena, Gonzalez has shown he can win in the other guy's back yard. Gonzalez will generally push forward, working behind his long jab and following up with big rights and body work, whilst Woods will give him angles, jabbing and countering.
I guess the decision will go to whoever the judges like. Will they pick Gonzalez' aggression or Woods' technique? I'm going to go against the grain, and plump for the extra pressure of Julio Gonzalez to give him a slight edge, especially down the home straight as Woods' tires, winning him a close and disputed split decision. Having said that, it could just as easily go to Clinton. Whoever wins, I think we get a genuinely world class contest.
The Pick: Gonzalez on pointsBest of the undercard:
At the time of writing, there are plenty of 'TBA' opponents, but former title challenger Rico Hoye IS pencilled in to fight a light-heavyweight bout. Hoye, before being stopped by Woods, had developed a reputation for being a natural puncher with true knockout power. He may be slightly short of world level…but give a puncher a bit of experience and savvy and they're suddenly championship material. It will be interesting to watch Hoye's development and see if he can add an extra dimension to his undoubted punching skills. Hopefully, his opponent in Sheffield will be somebody durable who can take him a few rounds and let us take a good look.
Send questions and comments to: mattwinsper@yahoo.co.uk