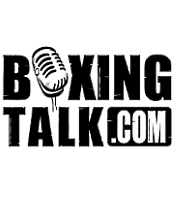 Victor Bisbal, a super heavyweight on the 2004 Puerto Rico Olympic team, will turn pro on Top Rank's fight card in Miami which features  Floyd Mayweather Jr. vs. Henry 'El Nitro' Bruseles live on HBO from the AmericanAirlines Arena on January  22. Todd duBoef, president of Top Rank, made the announcement today.
Bisbal, 24, of Salinas, Puerto Rico is managed and trained by Evangelista Cotto, the uncle and chief trainer of world champion Miguel Cotto.  At  6'4", Bisbal has an imposing appearance in the ring.  He won many amateur titles including the Olympic Festival in Mexico in 2002 and took the gold at the Jose 'Chepe' Aponte Tournament in Caguas, Puerto Rico the same year. 
"All of us at Top Rank really like Bisbal," said Bruce Trampler, chief matchmaker for Top Rank. "He was in the Top Rank gym in Las Vegas the week Miguel Cotto fought Randall Bailey.  We got a chance to watch  Bisbal work out, train and spar. He has size, power and a solid pro style. 
"So now we're in the heavyweight business with Yanqui Diaz and with Victor Bisbal,"  said Trampler.
Bisbal is one semester away from receiving his Bachelor Degree in Physical  Education at the University of Salinas.
In Miami, Bisbal's pro debut is scheduled for four rounds.