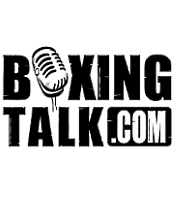 Press Release:
The heavweights appearing on Saturday night's card at Madison Square Garden in New York City have weighed in. James Toney, who will challenge John Ruiz for the WBA heavyweight title, weighed in at a career high 233. Toney weighed 227 in his last bout, and began his career as a middleweight. Here are all of Thursday's weigh-in results:
John Ruiz (241) vs. James Toney (233)
DaVarryl Williamson (2212) vs. Derrick Jefferson (235.5)
Ray Austin (240) vs. Larry Donald (229.5)
Israel Garcia (238.25) vs. Andre Oliynik (228)
The remaining boxers will weigh in tomorrow.