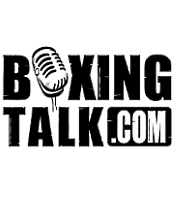 World Boxing Association heavyweight champion John ?The Quietman? Ruiz will put his title on the line against three-time world champion James Toney at Madison Square Garden on Saturday, April 30.  The scheduled 12-rounder will be promoted by Don King Productions in association with Madison Square Garden and shown on HBO.
. 
JOHN RUIZ (41-5-1, 28 KOs) "I am the best; there is no doubt about it.  I have fought everybody. I am the real heavyweight champion. I take my hat off to Toney for stepping up to fight the real man in the heavyweight division. He says he is going to bring it, and I hope he is there.  I hope he does not sneak out the back door.  It is going to be on. I am the best in the world.  This will be a good fight, but it will not be the toughest fight for me. Come April 30, Toney is going to regret ever signing that contract.This is not a turning point; this is a stepping stone for me to achieve greatness and become the undisputed heavyweight champion.  I am going after this guy.  You will see.? 
JAMES TONEY (68-4-2, 43 KOs) "I cannot wait.  I am finally fighting in the building I want to be in.If you look, I am No. 1 across the board. I give John Ruiz credit for stepping up to the plate, but come April 30, I am going to kill him good.  I do not care about styles. Styles do not mean anything.  I have seen every style in the world.  I have been in this game for 18 years. I have been a world champ for 12.  Ruiz cannot even touch that. I am going to be the WBA heavyweight champ of the world. I am ready to go no matter what.  I do not care; you want to play rough, I will play rough.  Boy, you have no idea.  I tell you, I will hurt you.  We can get it on right now. I do not play boxing. I do this for real."