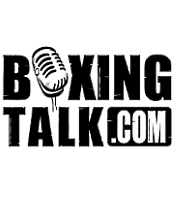 Three-division world champion James Toney just underwent a ninety-minute operation to mend what Dr. Tony Daly described as a ruptured biceps tendon in the elbow.  Toney suffered the injury in the first round of his bout last Thursday against Rydell Booker.  Dr. Daly expects a full recovery with a return to the ring for "Lights Out" after approximately three months of rehabilitation, a strengthening program and then his normal preparation period for a bout, projected to be February or March, 2005.
"It's amazing with the tear he suffered that he was able to fight another 11 rounds without a biceps tendon in the elbow.  Normally an athlete would be in such severe pain and agony they would be finished immediately," said Dr. Daly.
"Dr. Daly informed me after the operation that the tendon normally is pulled off the bone, but in this case it was shredded, which he attributes to James determination to continue fighting.  This story isn't about how rare of a talent he still is in the ring, but how his courage and will power was displayed during the bout to overcome this injury," Toney's promoter Dan Goossen added.
Fox Sports Net's "Best Damn Sports Show Period" which broadcast the Toney-Booker event acheived the highest ratings in the history of the program, reaching an audience in excess of 1 million total viewers.