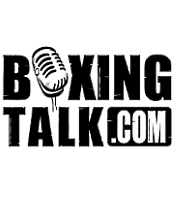 University of Notre Dame defensive star and team captain TOMMY ZBIKOWSKI will break camp in Miami Beach tonight so that he can fly to Chicago to take the Chicago Fire Fighters open exam Tomorrow!   Friday, May 26, at McCormack Place (Lakeside Center Hall E - 2301 South Lake Shore Drive, Chicago, IL.)  Tommy Z will be available to meet with media 8 A.M. CT,  before the exam begins.   
           This is the first time since 1995 the Chicago Fire Fighters have held an open exam.  Tommy Z's mother, Susan, comes from a family of fire fighters, including her father and brother, and it has been a lifelong dream of Tommy Z to become one too. 
           Tommy Z, who is in training for his professional boxing debut, will return to his Miami Beach-based training camp this weekend. He will retain his NCAA football eligibility.           
                A former Chicago Golden Gloves finalist (he had to withdraw from the tournament due to a death in the family), with an amateur record of 75-15, Tommy Z will be making his pro debut on the undercard of the Miguel Cotto - Paulie Malignaggi world junior welterweight championship on Saturday, June 10, in the "Mecca of Boxing" -- Madison Square Garden.  Promoted by Top Rank, Inc., the Cotto-Malignaggi world title bout, Tommy Z's professional debut, and four additional fights will be televised Live on Pay Per View, beginning at 9 P.M. ET/6 P.M. PT.