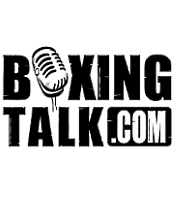 Team captain and heavyweight prospect Tommy Zbikowski of the Notre Dame football team will be at a press conference Monday, April 24, 3 pm., to discuss his upcoming pro debut bout on Top Rank's big Miguel Cotto vs. Paulie Malignaggi world title bout June 10 at Madison Square Garden. Doug Walker, the sports information director at Notre Dame, sent a news alert today. "On Monday, April 24, 2006, at 3:00 p.m., University of Notre Dame football player Tom Zbikowski will conduct a press conference in the Isban Auditorium of the Guglielmino Athletics Complex to discuss his decision to embark on a professional boxing career. Zbikowski will address questions from media members in attendance."
Tommy Z will box four rounds in his pro debut at Madison Square Garden and his bout will be on Top Rank's Pay-Per-View telecast.
CHRISTINA KWAN PRESS CONFERENCE MONDAY NOONTIME IN LAS VEGAS!
Christina 'School Girl' Kwan, whose parents were born in China, will be at Top Rank press conference on Monday in Las Vegas to discuss her upcoming pro debut bout on the Corrales vs. Castillo III championship card June 3 at the Thomas and Mack Center.
Christina is an amazing story: she was born and grew up in what she affectionately calls 'Little Hong Kong' in Vancouver, B.C.;  was a honors graduate student at UNLV; discovered boxing there; won an amateur national title; works as a Far East Marketing Executive at Wynn Las Vegas. She trains at the Top Rank gym and her team is assisted by former world champion Eddie Mustafa Muhammad.
Christina will campaign at 100 pounds, the junior strawweight division.
Bob Arum will be at the press conference to discuss Christina's pro debut.