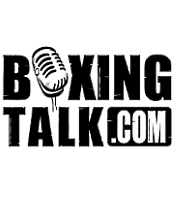 University of Notre Dame defensive star and newly-named team captain TOMMY ZBIKOWSKI held a news conference on campus today at the Isban Auditorium of the Guglielmino Athletics Complex to discuss his professional boxing debut.  He will retain his NCAA football eligibility. 
                Tommy Z, a former Chicago Golden Gloves finalist (he had to withdraw from the tournament due to a death in the family), with an amateur record of 75-15, will be making his pro debut on the undercard of the Miguel Cotto - Paulie Malignaggi world junior welterweight championship on Saturday, June 10, in the "Mecca of Boxing" -- Madison Square Garden.  Promoted by Top Rank, Inc., the Cotto-Malignaggi world title bout, Tommy Z's professional debut, and four additional fights will be televised Live on Pay Per View, beginning at 9 P.M. ET/6 P.M. PT. 
                The following is from Tommy Z's opening statement: 
GOOD AFTERNOON.  I'D LIKE TO START THIS PRESS CONFERENCE BY THANKING COACH WEISS AND THE REST OF THE FOOTBALL STAFF FOR ALLOWING ME TO PARTICIPATE IN THIS EVENT ON JUNE 10TH.  DOUG WALKER OUR SPORTS INFORMATION DIRECTOR HAS  BEEN GREAT THROUGHOUT THIS PROCESS I AM EXTREMELY GRATEFUL FOR THE SUPPORT OF MY TEAMMATES AND THE WHOLE NOTRE DAME FAMILY. 
BOB ARUM IS THE WORLD'S GREATEST BOXING PROMOTER AND I THANK HIM FOR ALLOWING ME TO FUFILL A DREAM OF MINE BOXING AT THE MADISON SQUARE GARDEN- "THE MECCA OF BOXING."
FINALLY, I WOULD LIKE TO THANK MY OWN FAMILY WHO HAS ALWAYS BEEN BEHIND ME ESPECIALLY MY FATHER ED ZBIKOWSKI WHO HAS SACRIFICED SO MUCH FOR ALL OF HIS CHILDREN SO THAT WE COULD PURSUE OUR ATHLETIC CAREERS
NOW THAT SATURDAY'S BLUE-GOLD GAME IS FINISHED I HAVE BEGUN TRAINING FOR MY PROFESSIONAL BOXING DEBUT AS A HEAVYWEIGHT.  THIS BOUT WILL TAKE PLACE ON JUNE 10TH AT MADISON SQUARE GARDEN AS PART OF A TELEVISED PAY-PER-VIEW EVENT ON THE UNDERCARD OF THE WBO WORLD JR. WELTERWEIGHT CHAMPIONSHIP BETWEEN CHAMPION MIGUEL COTTO AND CHALLENGER PAULIE MALIGNAGGI. 
MY TRAINING WILL BE INTENSE AND I FEEL THAT IT WILL ALSO HELP PREPARE ME FOR THIS YEAR'S FOOTBALL SEASON.  I HAVE BEEN BOXING COMPETIVELY FOR AS LONG AS I HAVE BEEN PLAYING ORGANIZED FOOTBALL.  I KNOW THAT FOR ME THESE TWO SPORTS HAVE ASPECTS THAT HAVE COMPLEMENTED EACH OTHER AND HELPED MAKE ME A BETTER ATHLETE IN EACH SPORT.
MY REASON FOR TURNING PROFESSIONAL AS A BOXER IS TO FUFILL A CHILDHOOD DREAM IN A SPORT FOR WHICH I HAVE GREAT PASSION.  THE PURSUIT OF THIS DREAM WILL IN NO WAY INTERFERE WITH THE DREAM THAT I AM CURRENTLY FUFILLING WHICH IS BEING A FOOTBALL PLAYER AT NOTRE DAME,  THE GREATEST UNIVERSITY ON THE FACE OF THE PLANET.
AFTER MY BOXING MATCH I WILL CONTINUE TRAINING FOR THIS YEAR'S FOOTBALL SEASON.  OUR ENTIRE TEAM AND COACHING STAFF FIRMLY BELIEVE WITH HARD WORK, DEDICATION AND DISCIPLINE WE CAN COMPETE FOR A NATIONAL TITLE.  WE INTEND TO DO THIS BY TAKING IT ONE GAME AT A TIME STARTING WITH GEORGIA TECH AND SEEKING TO IMPROVE EACH WEEK.  THAT IS OUR FOCUS NOW AND AFTER SATURDAY'S SCRIMIGAGE OUR STAFF HAS A BETTER FEEL FOR HOW WE CAN WORK TO ACHIEVE OUR GOAL.