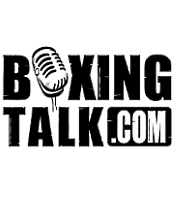 New York, Oct. 2—Waiting for middleweights Felix "Tito" Trinidad and Ricardo Mayorga to take the stage Saturday night tested your patience.  The Don King undercard was long and boring.  Any moments of relief came from beyond the ring, such as when Mike Tyson entered the arena or when the Tito-crazy fans vociferously booed Bernard Hopkins—the man who felled their hero and sent him into his first retirement—who reveled in their hate.  When the time finally arrived for Trinidad's ring-entrance, you'd be forgiven if you mistook moment for The Second Coming: imagine thousands of screaming, joyful faces, stomping feet, Puerto Rican flags waved high in the air, and the deafening chants of "Tito! Tito! Tito!"  The passion Trinidad's fans have for him is nothing short of religious devotion, and last night all 17, 406 in attendance (even Mr. Hopkins) must've experienced something of The Rapture.
Across the ring from Tito stood the meanest, craziest 158-pound bully Nicaragua has ever produced; a guy so tough that he made close-cropped orange-red die-job look badass.  Ricardo Mayorga's nickname is "El Matador," but it's a poor fit.  He should be known as "El Toro"—cause this guy doesn't know how to spell duck.  Mayorga seemed to control Trinidad in the first half of the round, as Trinidad's legs looked shaky and the two year's ring-rust showed whenever he absorbed a blow.  As promised, Mayorga even dropped his hands and stuck out his chin for a free shot:  Trinidad answered with two hard left hooks that landed flush on the jaw.  Mayorga took the shots very well.  But this type of mental intimidation, which seemed to affect Vernon Forrest, was not working against Tito.  He ended the round with a strong flurry of hard precise punches, which reminded Mayorga why Tito has 34 KO's to his credit.  
Round 2 was another close round.  Trinidad's legs still looked unstable but he managed to land the cleaner shots, as evidenced by Mayorga's bleeding nose.  Trinidad came out in round 3 pumping a stiff jab, and the beer-swilling, chain-smoking Mayorga seemed to be fading.  At one point he initiated a clinch and was jeered by the pro-Tito crowd.  As if to shut up the biased fans as much as damage Tito, Mayorga threw a right (it was sort of a push-punch) that caught Trinidad on the ear.  Although the punch didn't seem to hurt Trindiad badly, its force bowed him enough so that his glove touched the canvas.  Referee Steve Smoger rightly gave Trinidad a standing 8.  A reinvigorated Mayorga punished Tito's body with some hard hooks, and Tito traded shots fiercely.  As the bell sounded to end the 3rd round, it was an even fight.  And you didn't need to be Eddie Futch to know you were watching a sadistic "fight," not some civil boxing match.
The combatants traded brutal shots throughout the 4th, but Tito's accurate, straight power punches were far more effective than Mayorga's clubbing shots.  Mayorga clearly has an iron chin worthy of George Chuvalo; it's hard to imagine another active middleweight who could stand directly in front of Tito's punches and not crumble after a few volleys.   A turning point occurred when Tito caught Mayorga with the best body shot of the night.  The punch slowed him down but somehow, toward the end of the round, he managed to regroup and make it a brawl.  The 5th was all Trinidad; bit-by-bit he broke Mayorga down.  The crowd was dumbfounded that Mayorga would not go down.  Richard Steele might have stopped it and, although there were no knockdowns, you'd be within your rights to score the round 10-8 for Trinidad, as two judges did.
Trinidad knew the fight was won going into the 6th.  He smiled confidently at his fans and flexed his biceps.  He then proceeded to give Mayorga one of the worst beatings since Arturo Gatti and Mickey Ward met each other in the squared circle.  Pure Rocky stuff.  Referee Smoger halted the bout and gave Mayorga time to recoup when an errant body shot caught him on the hip/buttock.  This might've been an appropriate "No Mas" opportunity for Mayorga, but instead, he stepped forward and even caught Tito with a hard right uppercut.  As the round closed, the fighters needed to be pulled apart.  Mayorga came out swinging in the 7th and backed Tito up, who countered effectively.   Mayorga ran out of gas midway through the round but somehow managed to end the round strong.  The Nicaraguan came out charging in the 8th, a last ditch effort, it seemed.  A trademark Trinidad left hook to the head hurt him, which was followed by a hook to the body…for the first time in this (largely) one-sided beating, Mayorga kissed the canvas.  Remarkably, he willed himself up at the count of 9.  Mayorga managed to throw a few more wild bombs, which only kept Tito off him temporarily.  A great finisher, Tito went up and down, and dropped Mayorga again.  He gets up at 8.  More of the same, as Tito drops Mayorga for the last time and the fight is halted at 2:39 of the 8th round.
At the time of the stoppage, Trinidad led on all scorecards, 68-64 twice, 67-64.  Trinidad's record improves to 42-1 with 35 KOs.  Mayorga falls to 26-5-1 with 22 KOs.
For the thousands of Trinidad loyalists in the Garden, there was a New-Year's-Eve-at-stroke-of-midnight vibe (that is, when you've got someone you dig to swap spit with).  For the rest of us who just hoped to see a fight that lived up to expectations, we were bleary and shell-shocked—in a good way.  This may be the kind of fight that you look at more soberly the following week and realize it wasn't as great as you'd initially thought.  But most in attendance weren't thinking that way. Acting more like a fan than an industry insider, promoter Lou DiBella announced repeatedly to all within earshot, "Trinidad was fucking sensational!  Two-year layoff? … He was great.  He beat up the bully."
CLICK HERE FOR FULL REPORT AND PHOTOS
Send questions and comments to: zlevin@nyc.rr.com