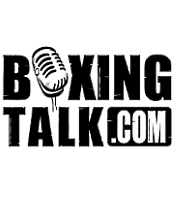 Michalczewski stopped in sixth
Fabrice Tiozzo landed three hard punches that knocked down Dariusz Michalczewski in the sixth round. Michalczewski was able to continue, but the bout was stopped a few seconds later.  Tiozzo (Boxingtalk #8 coming in) retained his WBA light heavyweight title.  It was the first time the two-division world champ (currently Boxingtalk #6) was stopped in 51 pro bouts (he is 49-2). As a result of Tiozzo's win, the top three light heavyweights in the world are all 35 years of age or more: Tiozzo is 35 while Glen Johnson and Antonio Tarver are both 36. 
source: Associated PressSidorenko, Erdei also prevail on world title triple bill...
On the same card, which drew 17,000 fans to the Color Line Arenea in Hamburg, Germany, Wladimir Sidorenko (Boxingtalk #13) won the WBA bantamweight title from Julio Zarate (Boxingtalk #7) by scores of 116-114, 117-112 and 118-111.  Also, Zsolt Erdei (Boxingtalk #3) retained the WBO lightweight title winning a rematch against Hugo Hernan Garay (Boxingtalk #18) by scores of 115-113, 116-112 and 118-111.  Erdei, who can dispute Tiozzo's claim of top three in the world, is the baby among the top light heavyweights at 30 years old. 
source: Universum website