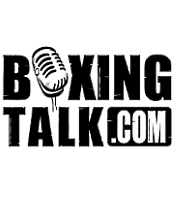 Ever since Lennox Lewis renounced his throne by retiring in 2003, the heavyweight division has been waiting for a savior to emerge.  Some believe Vitali Klitschko is that man, a powerful, bruising, two hundred fifty pound specimen.  Chris Byrd has the IBF title and a win over Klitschko.  Many regard John Ruiz as paper champion, a pugilist keeping the seat warm until someone better knocks him off the perch, although that hasn't happened for a while. Joe Mesi was widely regarded as that man, until internal bleeding of the brain sidelined his career. Now, Samuel Peter is our next great hope, a Nigerian with a Titanic punch has so far shown little else.  Usually, these perceived heirs to the throne fall like dominoes, crashing into a heap of hype. For example, Shannon Briggs, Tommy Morrison, Michael Grant, Dominick Guinn, David Tua, Mesi, and Wladimir Klitscko have all fallen victim to the curse of the "next great heavyweight" label. 
Who among the vast array of contenders, pretenders,has-beens, and geriatrics will clean up the mess of this once proud division?  It's sad to say, but an overweight, trash-talking, moody ex-middleweight champion might fit the bill. James Toney burst onto the heavyweight scene with a ninth round execution over Evander Holyfield, a victory that has long since lost its luster. He followed up the Holyfield battering with a twelve round decision over out of shape cruiserweight Rydell Booker, a fight that probably closed more eyes than it opened.  Subsequently, Toney called out every
heavyweight and his mother, aware that the twilight of his career is nearing.
When a fight with Vitali Klitschko fell through, Toney turned his sites to WBA belt holder John Ruiz, a human Nyquil, whose fights
often turn into a tutorial on same-sex hugging.  Ruiz is a nostalgia machine, making us yearn for the days when bruisers like Jerry
Quarry would take five punches to land one of his own. He makes us appreciate heavyweight warriors like Ron Lyle, Earnie
Shavers, and Jimmy Ellis, fighters from a lost era, where the big men would actually throw leather. Now, the heavyweights are full of plodders, who load up on one shot, then clinch.   
Toney, who squares off against Ruiz April 30th at Madison Square
Garden, hopes to end this mess. Toney, sixty pounds over his optimum fighting weight, looks to add the nominal WBA heavyweight strap to his already vast assortment of trinkets, a run of the mill belt in a run of the mill division. But Toney isn't just your average ex-middleweight.  He's an old-school, defensive, counterpunching virtuoso, a manwhose brawn and machismo
matches his skill.  In an era where fighters call out one another on websites but never step inside the ropes, Toney is an
exception.  His trash talk exploits are legendary, a blend of
incoherent babble and the sardonic. Rydell Booker nearly soiled himself as a result of James' boisterous, borderline psychotic verbal warfare.   Now, the man calling himself the heavyweight
savior gets a chance to prove those proclamations right, a chance to prove he's more than a petulant, overfed middleweight.  Because if James loses to Ruiz, he will be just another fighter who's all talk, who can't match the self-inflicted hype.  This is James Toney's defining moment, a chance to reclaim his position as one of the world's pound for pound best.
Toney, at the press conference announcing the fight, oozed his typical sense of confidence. "I am ready to go no matter what," said Toney.  ?I do not care. You want to play rough, I will play rough.  Boy, you have no idea.  I tell  you, I will hurt you.  We can get it on right now.  I do not play boxing.  I do this for real."
Toney has to deliver on his promise to dethrone Ruiz. Otherwise, his verbal assaults, proclamations of greatness, and promises of
immortality will be nothing more than that: promises. Now, at thirty six years  old, this is the time for Toney to deliver.  It's time
for him to prove his greatness, to prove his jab is better than his
gab.  Toney, our generation's greatest trash talker [but see Antonio Tarver], better back it up. Otherwise, he's just a fraud.  And in a sport full of twisted promoters,crooked managers,
and over hyped heavyweights, that's the last thing we need.