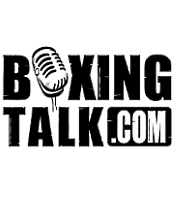 The World Series is dominating the attention of millions, leaving the sweet science behind for what has seemed like an eternity. Boxing's down time, however, shouldn't be a time to complain but rather a time to look forward to the ending months of 2004. Let us take a look at some of the great action that is on the horizon.
First and foremost, Vivian Harris picked up his second win over tough contender Oktay Urkal with a somewhat impressive 11th round TKO. The sad news is that the fight took place in Berlin, Germany, leaving the talented Harris away from the American publics eye yet again. While it was a good win for Harris, it does nothing to improve his marketability in the very deep 140lb division of boxing.
Most people I've come in contact with feel that Harris should have taken the short money against Ricky Hatton. Easier said than done, but here's how I see it. Harris has been telling the world that he would beat Ricky Hatton easily and all he needed was a chance. The deal folded, as it seems much of Frank Warrens deals do.  However, had Harris fought Hatton in his hometown instead of Oktay Urkal - a man he already defeated - the money may not have been six figures, but a win over Hatton would seemingly guarantee a very nice pay day and bring Harris out of that Black Sheep category of the jr. welterweight division that he has been in since winning a title in 2002. 
There is no reason to dwell on the things that didn't happen. Let's just hope  that Harris now gets a chance to fight some of the bigger fish in the pool at 140lbs.
Only a couple of weeks away until the rematch between Sharmba Mitchell and long reigning jr. welterweight king, Kostya Tsyzu. It appears that this fight will actually happen - although many figured it would the last two times both guys went into negotiations. The buzz around the boxing world is heavily in favor of the "Little Big Man."  However, I'm not buying a Mitchell win just yet. Tszyu has been off for what seems like a decade, but the man is one of the hardest working fighters in the game today.  He is finally healthy, as is Mitchell, and while Mitchell has been active, lets be honest in saying that he hasn't looked any more special than his opponents were supposed to make him look.
Mitchell seemed to struggle with Lovermore N'Dou, while dispatching of his earlier and much weaker competition before hand. It's always good to stay active in boxing, but fighting nobody near the level of Kostya Tszyu could hurt Mitchell just as much as Tszyu's layoff coud hurt him. The fight is finally happening and this time there will be no questions as to who the better fighter is - most didn't see any last time, with Mitchell quitting on his stool due to a bad knee. I'm taking Tszyu by unanimous decision and I'll say this, many people will be surprised at how good Tszyu is going to look.
Boxing then moves into another Don King mega heavyweight attraction. The blockbuster heavyweight card that puts Chris Byrd and his IBF heavyweight title on the line against Jameel McCline, John Ruiz and his WBA portion of the heavyweight title in the ring against Andrew Golota - who would have known - Hasim Rahman against Mr. Meehan, who I believe was robbed against Lamon Brewster a few months ago, and last but not least, Evander Holyfield against Larry Donald.
Is it just me, or does this seem more like a snoozer than a mega attraction?  I can't knock King completely, however. The man is getting some fights out of the way - it appears that this could be one step in the right direction at getting a unified heavyweight champion, but only time will tell. With the way boxing is going, it wouldn't surprise me to see a champion become unified only to be stripped for not facing one of the many lackluster mandatories that are out there. Boxing has a lot of cleaning up to do, but mainly in the ever weakening heavyweight division.  Hopefully things can get on track.
With that said, be smart and take Byrd over McCline on points. Ruiz over Golota by UD or DQ, pick your poison. Rahman over Meehan by knock out somewhere late in the fight and yes, Larry Donald over Evander Holyfield. I would never dream of picking Donald over Holyfield, but it's time for the Real Deal to face the facts - he isn't going to become undisputed champion no matter how long he stays in the game or how weak the division gets. Holyfield has proven the world wrong before, but I wouldn't count on it this time.
November 20th brings Joe Goossen a chance to cement his legacy as trainer of the year for 2004 if he can somehow get Shane Mosley to defeat jr. middleweight king Winky Wright in their rematch. I've loved Shane since he was knocking out lightweights with sick combinations and raw power, but there's no way he beats Winky Wright. Mosley isn't fit to be fighting at 154lbs and if Winky giving him a beat down a second time around doesn't prove it, I'm not sure what will.
The end of the month brings us the third fight between Erik Morales and Marco Antonio Barerra. To this day I still believe that the Baby Faced Assassin has defeated El Terrible in both of their previous fights - although very close, I admit. Barerra is coming off a win over Paulie Ayala, but more importantly he was knocked out by Manny Pacquiao last year to the surprise of most boxing experts.
Morales is doing his thing at 130 and doing it well - wins over former champions Jesus Chavez and Carlos "Famoso" Hernandez. He seems to be carrying the weight well - for now. 130lbs shouldn't be an issue for Barerra or Morales. Add that to the fact that Morales still hates Barerra's guts with a passion and there's no doubt going to be a grand amount of fireworks between these two Mexican warriors. Despite what most think, I'm sticking with Barerra to win a decision.
The Christmas spirit is going to be somewhat kind to those of us who enjoy boxing - Santa of sorts is giving us Vitali Klitschko defending his WBC heavyweight crown against Mike Tyson conquerer Danny Williams and light heavyweight king Antonio Tarver looks to be going up against up and coming Paul Briggs.
Klitschko-Williams looks to be one of the more entertaining bouts of the year. Let us give Williams props for beating a younger looking Mike Tyson than boxing has seen in years, but lets not get carried away. Watching the fight it is easy to tell that Tyson's knee injury was hurting the leverage on his punches after the first few rounds.  Most of his shots after the he tore up his knee looked like they packed a lot of pack, but the reality is that they didn't have too much power.  But that's boxing - you take the good nights with the bad - and Danny Williams has the ultimate chance to capitalize on his win over Tyson. He has heart and determination, but not many think it will be enough to dethrone the better of the Klitschko brothers.
Vitali always comes in top shape and is looking for only big fights. Hopefully he quits mentioning Lennox Lewis - he's not coming back Vitali, Sorry - and sticks to knocking out Williams, which I believe he will do.
QUICK THOUGHT - Joe Calzaghe looked less than good in his most recent fight, getting dropped in the fourth round but coming on strong to win. A lot of negative things can be said about Calzaghe and his path to success of late, but there's no denying the guy has about as solid a chin as anyone out there. With almost 40 fights under his belt and reaching his upper thirties, I hope that he begins to mix it up with some of the upper guys in the game. Antonio Tarver anyone?  Tarver-Calzaghe would be huge and make much more sense than Tarver fighting Bernard Hopkins - they have both been talking, but don't expect 'Nard to leave his home at middleweight. He doesn't need to, nor should he.
Send questions and comments to: tyson180@aol.com