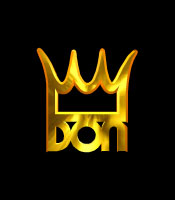 Cleveland undercard report
Kevin McBride TKO4 Byron Polley
... Kevin McBride defeated Byron Polley by fourth-round technical knockout in his first bout since defeating Mike Tyson last year. McBride, now 34-4-1, said afterwards, "my timing was off a wee bit not having fought in ten months but this man was not going to hurt me.  I'm just glad to be back in action and fighting for Don King.  Every fight I gain experience.  I'm on the road to winning a world title.  I want the Russian giant [WBA heavyweight title holder] Nicolai Valuev." McBride dedicated his fight to Charlie Ross, the Boston fight writer that died this week. He was the one who nicknamed McBride the Clones Colossus. Polley drops to 19-6-1.
source: DKP press releaseEric Aiken TKO6 Tim Austin...
Former bantamweight champion Tim Austin saw his comeback bid stoped in its tracks when he was stopped in the sixth-round by unheralded Eric Aiken. Austin suffered just the second loss of his career, but this was a bad one as Aiken is now just 14-5-1 as a pro. Austin held the IBF 118-pound championship from 1997 through 2003, when he lost to Rafael Marquez. But he was an inactive champion and former champion and that might have taken its toll against Aiken.
source: DKP press releaseRay Austin TKO2 Jeremy Bates...
Ray Austin, 24-3-3, stopped Jeremy Bates, 21-11-1, in the second round. Austin, called the "Rain Man" said afterwards, "They don't recognize me but I'm the IBF #2 ranked contender.  [I want IBF champion Chris] Byrd or [IBF #1 contender Wladimir] Klitschko, either one I don't care.  It's time for some  rain and I'm gonna bring it."
source: DKP press releaseAlso... Heavyweight Larry Donald
was a late scratch from his scheduled bout.