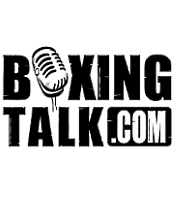 Press release:
 Five minutes.  That's all it took for every ticket to the May 24 live finale of NBC's realty-tv series "The Contender" to be sold out at Caesars Palace in Las Vegas, making a huge statement that declares 'boxing is back'.  "Our fans love the show and are excited to see the final fight of the tournament," said executive producer Mark Burnett.  "The finale promises to be an incredible night of boxing and entertainment.  I can't wait to see who wins the million!"
This final match will determine which middleweight will walk away with one-million dollars and the chance to change their lives and the lives of the people they love forever, while also earning recognition as one of boxing's new superstars. "The Contender is bringing boxing back to the people, and the incredible response to the show and the finale proves that this is a sport that people will get behind and support if you provide them with quality fights and great stories," said boxing legend and 'The Contender' co-host "Sugar" Ray Leonard.
"The Contender" finale is a live television event, featuring the final match of "The Contender". The star-studded undercard, featuring members of "The Contender" cast, will be announced shortly.