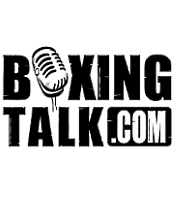 Press release:
Matthew Thirlwall is looking to bounce back in style when he takes on Nottingham's Michael Monaghan on the November 12th Hennessy Sports 'Born To Do It' promotion at the Wembley Conference Centre.
The Bermondsey boy suffered a controversial points loss to Jason Collins last time out at the Nottingham Arena in September, despite having clearly put in the better work throughout the six rounds.
He is not the type to let it hold him back.
"I have been here before," began the 23-year-old. "I was also robbed of a decision in January 2003 at the Nottingham Arena (against Gary Beardsley); for some reason they don't like me up there!"
"On that occasion I bounced straight back and won. I intend to do just the same again."
Matthew and Collins had met before. The pair also did battle two years ago with Thirlwall forcing a dramatic fifth round stoppage. It is unlikely, however, that a trilogy will be completed.
"I give Jason nothing but credit," Matthew added. "He is a very awkward operator who throws shots from every angle, but I don't feel I need to prove anything by fighting him again."
"Regardless of what the record book will say I know I have beaten him twice and that is all that counts."
"I am not saying I boxed perfectly, far from it. I allowed him to fight his sort of fight and that must have caught the referee's eye."
"But I out landed him two to one, caught him heavily on several occasions and was clearly the superior boxer."
"What is there to gain by proving that for a third time? I need opponents I can get up for, like Michael Monaghan."
"He is been in with the divisions best and on a number of occasions been robbed."
"I suspect there will even be a number of people who tip him to beat me. He is experienced, cagey and a good, technical mover."
"But they are going to see a different Matthew Thirlwall. I know I can achieve something by beating Michael Monaghan, I can line up a title shot."
The former ABA champion hopes that these may be just round the corner.
"I would like to think that by the middle of 2005 I will have a belt strapped round my waist."
"That is more important to me than avenging a spurious loss or building a pampered record."
"I know an undefeated record seems so important these days, but it has never really bothered me or any of the fighters at Hennessy Sports."
"We are prepared to take the knocks it needs along the way to reach the top. It makes it all the sweeter when you do."