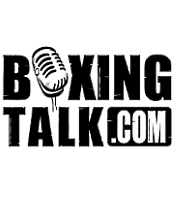 PRESS RELEASE:
With a little over one week to go before his destiny match for the World Boxing Association World Heavyweight Championship against WBA world champion John "The Quietman" Ruiz on April 30 at the Mecca of Boxing, Madison Square Garden in New York, James "Light's Out" Toney is declaring himself ready to "rock New York" when he breaks camp this Saturday and heads out to New York with trainers Freddie Roach and John Arthur. 
Toney can't weight to put to rest the constant rumors about his weight and recent injuries. "I've always used other 'expert' opinions as just another source of inspiration.  Let people think what they want, come April 30, they will see me in action and declare to the world, James 'Lights Out' Toney is one of the greatest fighters of all time.  This is about my destiny, and I've worked very hard at achieving it.  Ruiz is in trouble, end of story," said Toney from training camp.  "I'm ready, and any nonbelievers are welcome to check me out in 'living color' at the most historic arena in the world, Madison Square Garden, where they will see first hand the devastating abilities of 'Light's Out' Toney.  This will be history in the making. I'll be the first heavyweight that went down to the middleweight division and proceeded to capture the titles at middleweight, supermiddleweight and cruiserweight (along with the other titles I've won that the media don't want to recognize). Heavyweight has been and always will be my natural weight---whether you like it or not---I will be the baddest ass heavyweight champion and there is no one that can stop me or I won't fight!  No One!"  
"I'm coming for you 'Quietman'.  Nothing will stand in my way on April 30th, nothing," growled Toney.
"I've been with James for many years, and people just don't know him," stated promoter Dan Goossen.  "Dare I say he's as lovable as he is dangerous? Once he knows he's scheduled to fight, I have never, ever seen any other fighter be as dedicated to his training than James Toney.  He's the most driven, vicious, determined, charismatic, fun fighter I've ever seen in one body.  He's just beginning to put his stamp in the heavyweight division, and boxing will be for the better because of it.  He will bring boxing back to the masses---he's 'Light's Out'," said a smiling Goossen.
The World Boxing Association World Heavyweight Championship---12-rounds or less--- featuring three-time world champion James ?Lights Out? Toney (68-4-2, 43 KOs) challenging the WBA heavyweight champion John ?The Quietman? Ruiz (41-5, 28 KOs) at Madison Square Garden on Saturday, April 30 in a match promoted by Don King Productions and Goossen Tutor Promotions in association with Madison Square Garden and to be televised on HBO.  
Tickets priced at $350, $250, $175, $100 and $50 are on sale now at the Garden box office and all Ticketmaster locations or by calling Ticketmaster at (212) 307-7171, (201) 507-8900, (631) 888-9000, or (914) 454-3388. Ticketmaster purchases are subject to convenience charges. 
Or by calling Irma Moreno at the offices of Goossen Tutor Promotions (818) 817-8001 and ask for the "Light's Out" and Goossen Tutor 'special' tickets priced at $750.