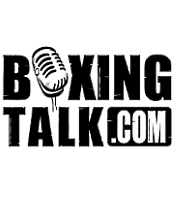 This past week I witnessed an area "Fite Nite" tournament put on at a local college by the Sig Tau fraternity. The skill level at the event was on par with a general toughman contest that can be viewed across the United States. Most entering the tournament did not have any business whatsoever inside a boxing ring, but hey most involved in toughman do not, however two Little Rock fighters made the two hour journey to Monticello, Arkansas to make one final stand at a championship trophy and 300 dollars cash. It was evident from the beginning that the two men were not to be denied.
As far as these type of competitions go, all you really need to win is a hint of boxing skill. Inside the ring, most competitors come out banging at the end of 30 seconds they are physically exhausted. The Monticello hosted "Fite Nite" is not any different with the exception that in this event the rounds are a minute thirty seconds instead of the typical toughman limit of one minute. In past events, the Monticello "Fite Nite," held on the campus of the University of Arkansas at Monticello, has had its share of action fights and rowdy behavior in the crowd including one year where there was more fights in the crowd than in the ring. This year was different. The event was held in a rodeo arena and was highly monitored by the Drew County Sheriff's Department and the Arkansas State Police. Two past contestants have even went one to try their boxing skills at another level.
One such competitor is Kourtney Bodeen, who played college football at Monticello, is currently training with the legendary amateur coach Ray Rodgers. Rodgers is preparing Bodeen in the amateurs. Many know the status of Rodgers, and believe it or not most have seen him work the corners of some of the top professional in the game as a cutman. Of these professionals, Rodgers has worked the corners of Wayne McCullough and currently still serves as the cutman for middleweight standout Jermain Taylor. Another former competitor at "Fite Nite," Jason Lane, recently made his professional boxing debut in Houston, Texas. Lane lost the fight, but to his credit took the fight on less than a weeks notice and only worked with trainer Johnny Dupree for a few days before going to fight. Lane is currently waiting for his next fight and has been in the gym since his debut to better prepare himself. By the way if you are looking for a fighter at the cruiserweight, heavyweight division to come in to fight, I can get you Lane on your show, just e-mail me the details.
As stated in these competitions, the skill level is sub-par to say the least, but of the 15 fighters that signed up it was Greg Soulis and Todd 'Acorn' Phillips that stole the show.
Both Soulis and Phillips came from Little rock to compete and to be fair about the competition, these two were hands down better than the rest in skill and it showed.
Phillips, who is a toughman champion, entered the contest after competing this years Arkansas Toughman competition.
"I only entered this event because it was so close to Toughman," stated Phillips. "I won this competition two years ago, and at 37 years old, man this is my last event for awhile, if not the last. I have a lot of things on my plate right now and I may just take about three years off, but we shall see."
Phillips, who fought in the middleweight division, drew a tough customer in the first round and his opponent really took it to the 37-year-old fighter, but was able to land some vicious body shots, and shots to the head to pull out the decision victory to advance to the next night of competition.
"Man I hit that motherfucker with everything I had and he kept coming," stated Phillips. "I thought I had a hard head, that is why they call me Acorn, but that kid was tough. I am telling you if I win this thing I will have earned my money."
Soulis, who fought as a heavyweight, drew a first time competitor and had to survive a third round knockdown to advance. Soulis' boxing skills kept him ahead on the scorecards. Soulis won a marginal decision to advance to the final fight, and sat in the crowd to find out who his opponent was going to be, and it was just his luck to discover the other man standing in the way of the 230 pound fighter from Little Rock was former University of Arkansas football standout Andy Caruthers who weighed in at 350 pounds.
"He is a big guy," stated Soulis, "but I knew it was going to come down to us."
Soulis, who started boxing several years ago stated he got involved because he was always a fan of the sport and was looking for a sporting activity to satisfy his desire to compete. The two-time toughman winner said he looked for these type of events because he could not compete in toughman anymore as you are not allowed to enter after winning the competition twice. He is not a stranger to the ring and has often times served as a sparring partner for heavyweight contender Terry Smith when Terry is in Little Rock.
On the second night of the event, Phillips was paired once again with a tough competitor, but it was Phillips experience that allowed him to get a TKO victory in round two to advance to the finals.
"I do not know what to say about these guys down here," said Phillips. "Man these guys do not have any quit in them."
"They are some tough old country boys," stated Soulis. Both Soulis and Phillips got a laugh out of that statement.
"Now I have to face a guy that has not had a fight in the final," stated Phillips. "He is not going to stand in my way though."
At this point I told Phillips that at least he did not have to worry about 350 pound Caruthers, who they call Shrek by the way, leaning on him. With this statement, Soulis stated "Man, that's the truth."
In the middleweight final, Phillips had to face Jonathon McKelvey, who is the son of one of the Arkansas State Police officers that happened to be patrolling the event.
Before the fight, McKelvey told his dad that if Phillips knocked him out he wanted him arrested. With that his dad told him to go take his ass kicking like a man.
And an ass kicking is exactly what McKelvey got, so much so that before the first round was even up he decided that he was in the wrong place and opted out of the contest. A lot of the persuading of McKelvey was done by Phillips who beat the young man all around the ring to a point where McKelvey just could not get away from him.
With one championship in the bag, Phillips turned his attention to Soulis and his large feat in front of him.
Coming off the football field helped Caruthers hold off Soulis for the first round, and even at times came forward, but did not always liked what he discovered when he got inside to lean on Soulis.
This is where skill and experience comes into play. Caruthers, who was trying to put his weight to use found out that Soulis knew how to fight on the inside and even though Caruthers would tie him up, Soulis worked on the inside landing punches and scoring. In the second round, Caruthers was visibly winded and that gave Soulis all the advantage he needed as he was able to create distance and land big shots on Caruthers to a point where it looked the big lineman was going to call it a night, but to his credit he stayed in the fight, but it was Soulis that walked out with the championship trophy.
"That's it," stated Soulis. "I have competed in my last event. I am getting too old for this."
Phillips agreed. "You know when it gets time for these things to happen, you are ready for them and you are prepared, then after your first fight, you think to yourself what the hell am I doing. You keep going however."
Phillips also stated that he had to rely on his experience to get him through the tournament and said that if his opponent knew how bad he was in the first fight he would had scored a knockout over the veteran.
"That kid had me out on my feet a couple of times. He did not realize it because I threw punched back at him, but I was just swinging. For a few seconds I could not see him and just threw punches while I composed myself."
Whether or not these two men will remain retired is yet to be seen. When one of these competitions rolls around that desire maybe there once again to crawl through those ropes, but one thing is for certain, and that is these are two of the toughest men that you probably never heard of. Both of these guys had opportunities to try the next level, but both admit that these type of competitions were better suited for them. They have done well for themselves, and Boxingtalk wishes them the best of luck.
Send questions and comments to: stateofthegame@yahoo.com