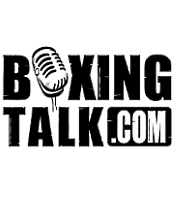 The biggest fight in boxing doesn't happen in Manchester, England or later in the month in Atlantic City, New Jersey.  It has nothing to do with Kostya Tszyu or Ricky Hatton or Floyd Mayweather or Arturo Gatti.  There are no world titles or reputations on the line, just the life of flyweight Ruben Contreras. As of this weekend, Contreras is lying in a medically induced coma with his family at his side praying that damage that was triggered by seizures just after his bout against Brian Viloria last week won't be fatal.  Whether you are a religious follower or a spiritual person, if you're a fan of boxing or if you think it's nothing more than legalized violence, please give your thoughts and prayers to Ruben Contreras.
Boxing doesn't need another tragedy added to the list of fighters who have passed away in or around a ring. But more than that, pray for Viloria and every fighter who ever laced up the gloves and had his opponent suffer a serious or fatal injury. As avid supporters of the sweet science, we all need do our part by supporting those who have been hurt or are hurting during this time.
Judging by his 9-17 record, Contreras isn't going to be a hot number on a Google search or anywhere near a list of the pound-for-pound fighters, but that hardly means anything when it comes to living and dying through the ropes. Contreras is only 32 years old, way too young to let the sport he gave everything to get the best of him.
Every fighter who gets into the business knows that there is a chance he or she could enter a ring and leave on a stretcher. There's a chance you may never see any of your loved ones again.  And death isn't the only result of the sport. You may survive a beating but never be able to enjoy time with your family the way you once did.
Although statistics show boxing causes fewer deaths than auto racing, skiing or several other sports, it because of the chance of death or serious injury that many people do not support boxing and a big reason why many major sporting networks do not cover the sweet science, unless Mike Tyson is involved.
There is always a chance of injury in many other sports. A football player can be paralyzed, a major league pitcher can take a line drive off his head.   The difference is that in most cases those athletes in other professions of work make a great deal of money and have more to look for once they retire from their chosen craft. Contreras isn't that lucky. He will never see a million dollar payday or anywhere near it and now as he lies in the threshold of life and death it's a shame that his family will be burdened with the costs of his care once the promoter's insurance runs out.   If Contreras survives the most important bout of his life, the struggle to live may still be overwhelming. Just ask the sisters of Gerald McClellan, who have been caring for their brother for roughly ten years. He lives everyday blind, mostly deaf and paralyzed.   His family has gone through hell to handle his expenses to the best of their abilities. Seeing McClellan for the first time since he suffered severe brain injuries against Nigel Benn in 1995 will serve as a cruel reminder to any fighter of just what boxing can do, and what kind of care this sport gives to its fallen warriors.
Fighters like Contreras are tough as nails guys who come from nowhere special and work their way from fight to fight for a paycheck. Most of them only know how to do one thing and that's fight. Once it's in your blood, boxing is like heroin. It produces the best of highs when you are winning. It even gives the poor and struggling fighter a reason to dream towards becoming the next big money maker. The chances are slim to none that it will happen to a guy like Contreras, but even at 32 with a 9-17 professional record, you can't diminish a fighter's hope.  It's all they have.
This is what makes boxing so special. Fighters live and die for a sport that will kick you when you're down rather than step up and take care of you when you need it the most. Ruben Contreras is in a 15 rounder for his life.  We should all take time to remember those who gave their lives in the ring without forgetting about those who took the lives of other fighters unwittingly and unwillingly. And also those who step into the ring every day of the week and give us something to cheer for. Without these humble warriors in our sport we would be missing out on the beauty of the sweet science. For everything negative that boxing is, it's one true positive is that transforms boys into men and gives opportunities to those who otherwise would be left for dead.
Those who die in the ring aren't dying for nothing. They die with their dignity. That's more you can say for some people. God bless the sport and the men who die for us.
Send questions and comments to: tyson180@aol.com