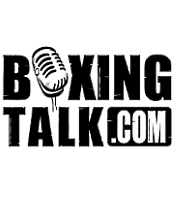 Would Babe Ruth have been able to hit Pedro Martinez? Would Shaq have been able to walk over the great Wilt Chamberlain?  No one can ever answer these questions definitively but in the sports fan's world, it's a never-ending debate. Unlike in other sports, boxing hasn't the so-called positions to compare athletes from different generations and we must use the mythical pound for pound debate. Obviously it's not fair to say that because George Foreman would have crushed Alexis Arguello that Foreman is a better fighter. Instead, we must look at the body of their work and take into account several other criteria and imagine what may have happened if all things, especially size, were equal. Here then is one fan's list of the twelve best fighters to ever grace our great sport, submitted not as the ultimate truth, but in the hopes that it stirs up further debate.
1) SUGAR RAY ROBINSON: 173-19-6-2 NCs (109 KOs)
Why He's Here: Hands down, Ray Robinson was the greatest fighter the world has ever known. Simply put, Robinson was the complete package and even the harshest of critics would struggle to find a chink in the armor of this great champion. At his best, Robinson could outbox the slickest of boxers and out punch the biggest of punchers. For many years, the original "Sugar Ray" was nearly unbeatable and losing only one of his first 132 fights will attest to that. The list of victims for Robinson is a virtual who's who in boxing: Angott, Lamotta, Gavilan, Turpin, Fullmer, Basilio and Armstrong, to name just a few. While pound-for-pound lists are normally exercises in subjectivity, if you don't have Robinson atop this list, you are simply wrong! 
2) HENRY ARMSTRONG: 151-21-10 (100 KOs) ("Homicide Hank")
Why He's Here: Armstrong was a relentless warrior with superhuman stamina and if not for Ray Robinson, this man would clearly hold claim to being the greatest fighter to ever climb between the ropes. When Hank was king, boxing had only eight weight classes and one champion per class. With that being said, Hank held the featherweight, lightweight and welterweight titles simultaneously in the days when there was only one champion per weight class, and if not for a draw with Ceferino Garcia, the middleweight title would also have been added to his collection. Enough said!  
3) HARRY GREB: 262-21-15 (48 KOs)   ("The Human Windmill")
Why He's Here: To find the greatest middleweight ever, look no further than the great Harry Greb. Perhaps the toughest and most fearless son of bitch that ever put on a pair gloves. Though lacking a true knockout punch, Greb was as feared a fighter as the sport has ever seen. You simply couldn't intimidate the guy and he while he was a true middleweight, Greb took on many of the best welterweights, light heavyweights and heavyweights of the 1920s. Harry Greb wouldn't take a backwards step threw constant punches from all angles and returning fire was little more than an exercise in futility as he was basically only stopped once in over 300 fights. Greb handed Gene Tunney his only loss as a pro and also defeated such other ring immortals as Tommy and Mike Gibbons, Tommy Loughran, Mickey Walker, Johnny Wilson, Tiger Flowers and Maxie Rosenbloom. Still not convinced? Well, consider that he fought every one of his days as a champion blind in one eye. 
4) BENNY LEONARD: 160-12-4 (69 KOs) ("The Ghetto Wizard")
Why He's Here: Legendary trainer Ray Arcel often spoke how Benny Leonard was the smartest fighter that ever enter climbed into a boxing ring and for those fortunate enough to have seen Leonard, few would disagree. Considered by many to be the greatest lightweight of all time, Benny was a master boxer, a strong puncher and always came to fight in terrific shape. At his peak, Benny held the lightweight title for nearly seven years and those were what many considered to be the golden years of the sport. Having defeated such greats as Johnny Dundee, Johnny Kilbane, Jack Britton, Freddie Welsh and Lew Tendler, Benny was the epitome of a great champion and certainly earned this ranking.
5) MUHAMMAD ALI: 56-5 (37 KOs)  ("The Greatest")
Why He's Here: Not before Ali, and not since Ali, has the sporting world ever seen anything like this American icon. Muhammad Ali was for a period of time the most recognized man on the planet and not only was his cocky and brash attitude something to behold, but man could he fight. Ali became the standard of what a heavyweight should be and not since his reign has anyone even came close to capturing the public imagination as he did. With the speed of a lightweight, the mind of Benny Leonard and the fearlessness of Harry Greb, Muhammad Ali earned his moniker as the greatest heavyweight of all time. What was now considered to be the era of the heavyweights, It was Ali who stood above all and sports will never be the same as a result.
6) SAM LANGFORD: 197-46-44 (130 KOs) ("The Boston Tar Baby")
Why He's Here: A physical freak was Langford, despite being barely 5'8". Langford had long powerful arms and possessed a deadly punch with either hand. His right hand could stop an elephant in its tracks and not only did he possess power, but Langford was an intelligent fighter that could fight inside or at long range and he had a tremendous ability to absorb punishment. Unfortunately, Langford was punished for being black in the Jim Crow era and he never got the chance to fight for a world title.  But all world champions of the day would concur that this guy was a machine. From lightweight to heavyweight, Langford was a monster and owns victories over such fighters as Philadelphia Jack O'Brien, Joe Gans, Harry Wills, Joe Jeanette, Dixie Kid and Tiger Flowers. The nickname alone tells a lot about the way Langford was treated during his time as fighter, but along with several other Black fighters of that era, Langford's greatness has stood the test of time and the more you read about him, the more impressed you will become.
7) WILLIE PEP:  230-11-1 (65 KOs)   ("Will o' The Wisp")
Why He's Here: The name of the game in boxing is to hit and not be hit and no fighter in history lived by this, as did the great featherweight Willie Pep. Hands down Pep was the greatest defensive fighter in history and he proved that in his legend-building round against Jackie Graves in which he won the round despite reportedly failing to throw a punch. Willie fought like Fred Astaire danced and at one point in his career, his record was an unbelievable 135-1-1. His 230 victories are a record not only now, but probably until the end of time.  
8) ROBERTO DURAN: 103-16 (70 KOs) ("Manos de Piedra")
Why He's Here: Came out of the womb for one reason, to fight. This guy knew nothing else and his ferocity brought comparisons to Harry Greb. Duran combined not only legendary toughness, but also had tremendous heart and skill to match.  Defensively, Duran was underrated and from his debut in 1968 until 1980, Roberto lost only one fight and was about as unbeatable as the boxing world had seen in some time. At one point, Duran was 71-1 with 56 KOs and held the lightweight crown for six years. When all was said and done, Duran wound up a four-division champion and arguably the greatest lightweight of all time. Victories over Ray Leonard, Ken Buchanan, Esteban De Jesus, Carlos Palomino and Iran Barkley (although the Barkey decision was controversial) are just a few of the crowning moments in this Panamanian's illustrious career. 
9) SUGAR RAY LEONARD: 36-3-1 (25 KOs) 
Why He's Here: An all-around sensation and when you consider his the love he received from the mainstream fans, Ray Leonard proudly carried and deserved to carry the moniker of Sugar Ray. He was boxing in the 80's and owns victories over the three men that shared the generation with him in Hagler, Hearns and Duran. A well-spoken handsome fighter with blinding speed and power were the ingredients that made up the face of boxing in the 1980s and he couldn't have carried the sport in a better fashion. A five-division champion that really helped the sport of boxing when it was needed.
10) PERNELL WHITAKER: 40-4-1 (17 KOs) ("Sweet Pea")
Why He's Here: Defensively, Pernell stands no worse than second to the great Willie Pep. Pernell was a four-division champion that, a bogus deicison aside, never really never lost a fight until he was a diminished 35 years of age. A southpaw that was as quick as humanly possible often made Pernell the victor of a rather boring fight of one-way traffic. Despite what the three morons at ringside had it, Pernell beat JC Chavez (scored a draw) and Jose Luis Ramirez (terrible decision which Whitaker later avenged), and add Azumah Nelson, Buddy McGirt and Julio Vasquez to the list of fighters that were baffled by this sensation.
11) EZZARD CHARLES: 97-25-1 (59 KOs) ("The Cincinnati Cobra")
Why He's Here: The greatest light heavyweight of all time and one of the most underrated heavyweight champions in the history of the sport. Ezzard Charles could do it all and up until Sam Baroudi died from ring injuries suffered against Charles, the Cincinnati Kid was a punishing fighter that held nothing back. Despite the fact that Ezzard never fought for or held the 175-pound crown, he stands atop the mountain and owns three victories over the fighter most consider the greatest light heavyweight of all time in Archie Moore. Charles also beat Jimmy Bivins, Joey Maxim and Charley Burley, Jersey Joe Walcott and an aged Joe Louis before ending his hall of fame career. Ezzard was a truly great fighter that rarely receives the proper credit that his accomplishments deserve.
12) ARCHIE MOORE: 186-24-11 (131 KOs)  ("The Old Mongoose")
Why He's Here: An awesome fighter that in the course of his amazing 27 year career holds the mark for the most knockouts in history of the sweet science. For many reasons, Archie was kept from his crack for the light heavyweight crown until he was nearly forty years of age, but outside of the great Ezzard Charles, Moore was virtually unbeatable at this weight. Moore had trouble making the next step up to the heavyweight division, but Archie handled such greats as Joey Maxim, Yvon Durelle, Harold Johnson and Jimmy Bivins. Moore was a class act both in and out of the ring and proudly deserves the last spot on Boxingtalks pound for pound list.
EDITOR'S NOTE: Micah should be arrested for putting Archie Moore below Sugar Ray Leonard, but as he said, its makes for a great debate.  If enough fans send in their own all-time pound-for-pound lists to the address below, Micah and the Boxingtalk editors will review them and publish the ones that are the best thought out in a special mail bag.
Send questions and comments to: spiderrico28@aol.com