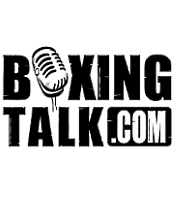 Over the last two years the careers of O'Neil Bell and Kelvin Davis have circled each other.  On May 23, 2003 the two put on a classic battle for the NABF and USBA titles, and more importantly, an eliminator for the IBF Championship.  The fight went back and forth with both fighters tasting the canvass.  In the end, Bell won by an eleventh round knockout.  In what should have been the end of the story, it was only the beginning.
After the fight, Davis' camp would file a protest with the IBF citing that Davis was knocked out by a punch landed while Davis was already down.  Later Kelly Davis, the brother and trainer or Kelvin, would say that he didn't blame him for hitting Kelvin while he was down since Kelvin tried to hit Bell while he went down, but missed.  The IBF agreed with the protest and ordered a rematch for the title eliminator.  Bell refused to give Davis the immediate rematch.  Consequently, Davis was allowed to fight Louis Azille in an elimination bout while Bell would fight Derick Harmon.
Davis would beat Azille by a twelve round split decision and be made the mandatory for James Toney.  Toney opted to vacate the title and move up to heavyweight. The next available contender for Davis to fight would have been Vassily Jirov, however, he decided to move up to heavyweight as well.  Davis would find a worthy oppodent in Ezra Sellers.  A year after he lost to Bell, Davis fought and won the IBF Championship by knocking Sellers out in the eighth round.  The demand for a rematch with Bell would grow even more.
Bell, who knocked out Derick Harmon, would next fight Ezra Sellers in another IBF Title Eliminator.  Bell knocked out and retired Sellers after two rounds and claimed his right for a rematch with Kelvin Davis.  A rematch he intitally did not want, nonetheless, there was a championship at stake this time so Bell was eager to make the fight happen.
In February, it seemed as though we were going to finally get to see the rematch between these two top cruiserweights.  Then politics came into play.  While waiting for his first title defense, Kelvin Davis was forced to file bankruptcy.  Due to the bankruptcy, his bout agreement for the O'Neil Bell rematch, as well as his promotional contract with Don King, became void.  Soon after filing bankruptcy, an attorney representing Davis, Thomas Hale, contacted Don King and said that Davis would go ahead with the fight in February against O'Neil Bell.  Hale, who Boxingtalk has learned has lawsuits and grievances filed with the state bar association for malpractice, never asked for a new bout agreement. DKP assumed they were operating under the previous bout agreement.  This was not the case.   Weeks before the bout was to take place, Davis' camp made it known to the media that there wasn't a valid bout agreement for the Bell fight.  DKP then brought a new bout agreement and demanded that Kelvin sign another long-term promotional contract (an action that is barred by the Ali Act).  Davis and Bell both showed up in St. Louis in hopes of Don King restoring the bout to the card. Unfortunately, King decided against it.
Shortly after, the IBF decided to strip Kelvin Davis of his championship for failure to defend his title.  The IBF did not care what the circumstances were behind the fight not taking place.  Kelvin tried to get the decision by the IBF reversed and came up with the $10,000 fee to get a hearing.  Unfortunately, despite his efforts to keep his title, the IBF would deny Davis his championship, thus stripping him.  So on top of sanctioning fees for two eliminators and a world title fight, Davis just wasted an additional $10,000…all because he filed for bankruptcy. With Davis stripped of his title, the door opened for O'Neil Bell to take on Dale Brown for the vacant title. 
That would bring us to this weekend for the next chapter in this tale of two cruiserweights.  Both O'Neil Bell and Kelvin Davis would be fighting, but on separate cards.  On ESPN Friday Night Fights, Bell fought Dale Brown and on the undercard of Brewster-Golota, Kelvin Davis would fight Guillermo Jones.
Bell went into his match with Brown very confident.  So confident that he had his wrestling coach, who didn't know anything about being a cutman, as his cutman. Brown hurt him several times and looked to have outboxed Bell. Bell fought a very flat fight and it appeared as though he was own his way to losing his bid for the vacant title.  As fate would have it, it was not to be for "The Cowboy" as Bell was given the decision, winning the IBF Title and upholding his end of the deal to setup the rematch with Davis to decide once and for all the true IBF champion. 
On Saturday Night, it was Kelvin Davis' turn to show the world that he was the rightful champion as he took on the very tough Guillermo Jones. Jones, who fought longtime WBO champion Johnny Nelson to a draw, recently lost a very close split decision to Steve Cunningham.  Jones would prove to be too much for the comebacking Davis. Having not fought in a year, Davis suffered a fourth round TKO loss at the hands of Jones. 
Some will think this is the end of the saga between O'Neil Bell and Kelvin Davis.  Afterall, Dale Brown's loss to Bell was controversial and many believe Brown won the fight. He put on a great effort with Bell and he deserves a rematch.  Then there's Guillermo Jones, who just beat Davis.  If you go by lineage, Jones would be the man to fight Bell for the rights to the IBF title, leaving Davis on the outside looking in.  Not to mention, Davis' loss makes him 3-3 in his last six fights so a rematch with Bell looks less appealing.  Nonetheless, don't be surprised if you hear talk of "Give 'Em Hell" fighting "Koncrete" once again.  There are quite a few complex and compelling stories in boxing right now and this is another one. Fans have waited a long time to finally see the conclusion of the Bell-Davis tale. This may have been it, or it may take more time and a few more interim fights before it comes to pass. As the saying goes, "if it makes dollars, it makes sense!"