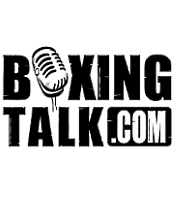 Part 3: The 1984 Team!
After a brief hiatus from the Olympic Debate due to certain circumstances, the third part is now up and the debate is back running. 1984 is a very high scoring team considering the names on the team and their accomplishments as professionals. These include the likes of Pernell Whitaker, Evander Holyfield, and Virgil Hill to name a few. With the points added up, and the individual totals tallied it can be also argued that Whitaker is the best Olympian to come out of the games since 1976. It most also be noted that the Cuban Team and Russian Team did not compete in 1984 due to a boycott. This definitely added to the high medal count for the United States in this year. So without further ado, I present 1984.
Paul Gonzales, Los Angeles, California- Gold Medal in the 106 pound division


Gonzales came from the same area that later produced Gold Medal winner Oscar Delahoya and was the first Mexican-American to win a Gold Medal for the United States. His professional career never went as expected. He captured the NABF Flyweight Championship in just his third professional fight with a points win over Alonza Gonzalez, and defended the crown once with a points win over Orlando Canizales. In 1988 he lost his bid for the USBA Flyweight title by dropping a decision to 13-3 Ray Medel. After winning four consecutive bouts after his loss, Gonzales captured the WBA Americas Bantamweight title and successfully defended it in his next fight. In his next fight, Gonzales earned a shot at Orlando Canizales for the IBF Bantamweight Championship, but was stopped on cuts in two rounds. It was his only world title bid. In 1991 he would lose a bid at the NABF Super Bantamweight title, dropping a decision to Darryl Pickney who had a record of 8-11-2. He would fight once more in 1991 and call it a career with a record of 16-4 with 3 knockouts. Since leaving boxing, Gonzales has been very active in the East Los Angeles area with community work for the youth and has political ambitions. In interviews, Gonzales has spoken out against Oscar Delahoya on several occasions saying he felt Delahoya turned his back on those that got him where he is, but says he is not jealous of the "Golden Boy" or his success, success that Gonzales never found in the professional ring.
Steve McCrory, Detroit, Michigan- Gold Medal in the 112 pound division (April 13, 1964-August 1, 2000)


McCrory's career was also not as successful as many had hoped, but he did capture a minor title along the way. After starting his career with a 11-0-1 record, McCrory challenged Jeff Fenech (13-0) for the IBF Bantamweight title in 1986, losing the bid by 14th round TKO. He lost his very next contest to 9-2 Jose Sanabria before winning his next 17 fights including capturing the WBC Continental Americas title and defending it three times. In 1990, McCrory lost his bid at the IBC Super Featherweight title on a decision to Richard Savage. He fought four more times, losing two of the four ending his career with a record of 30-5-1 with 12 knockouts. McCrory was a product of the KRONK Gym and was trained and managed by Emmanuel Steward. McCrory passed away on August 1, 2000 after a prolonged illness.
Robert Shannon, Edmunds, Washington


As a pro, Shannon fought as a Super Bantamweight but was never able to rise to the top of the division and never fought for a world title. Shannon was trained by Angelo Dundee, and lost his only two bids at minor titles. His first opportunity came in 1986 when he dropped a majority decision to Greg Richardson for the USBA Super Bantamweight Championship. He lost his second opportunity at the USBA belt in 1989 when he was lost by TKO11 to Jemal Hinton. Shannon finished his career with a record of 18-6-2 with 8 knockouts. Also a member of the 1980 team.
Meldrick Taylor, Philadelphia, Pennsylvania- Gold Medal in the 125 pound division


Taylor was thought as the next Sugar Ray Leonard. A talented fighter with a ton of boxing skills, but liked to get into the proverbial "Ring War" too much instead of using his boxing ability. A trait that would eventually hurt his career. Taylor ended his amateur career with a 99-4 record and a Gold Medal by defeating Peter Konyegwachie in the 1984 games. Taylor started his career with a record of 12-0 before having a draw with former Olympic standout Howard Davis Jr. The draw did not deter Taylor, neither did his seventh fight as a professional against Roberto Medina who actually turned out to be a convicted felon by the name of John E. Garcia who was arrested directly after their fight. Garcia had supposedly escaped from the Colorado State Penitentiary in 1982. In 1988, Taylor got his first opportunity at a world title when he faced off against the IBF Light Welterweight Champion James "Buddy" McGirt. McGirt, who was considered the puncher, was the overall favorite in the fight and professed that he would knockout the Olympian. Taylor was 19-0-1 at the time compared to McGirt's 38-1-1 record. Despite the prediction of a knockout from McGirt, it was McGirt that would be the recipient of the stoppage as McGirt's trainer ran into the ring in the 12th round to force Randy Neumann to stop the contest. Taylor went on to defend the title twice before setting up the biggest fight of his career with undefeated WBC Light Welterweight Champion Julio Cesar Chavez who had a record of 69-0 at the time of the fight. Dominating the fight from the opening bell, Taylor looked as if he was going for greatness, but over the course of the fight he took too many big punches from Chavez and in the 12th round tasted the canvas with minimal time remaining. With two seconds remaining in the fight referee Richard Steele called a halt to the contest foiling Taylor's greatest performance of his career. It was called the fight of the year by
Ring Magazine
. The defeat was devastating to the Olympic star, but he continued on. After the loss to Chavez, Taylor fought once more before going after the WBA Welterweight title against Aaron Davis. Once again Taylor proved he was to much for a champion taking the title on an unanimous decision. After defending the belt twice, including a close decision victory over Glenwood Brown who decked Taylor twice in the fight, Taylor tried his hand at Light Middleweight challenging Terry Norris for the WBA title. Norris went on the TKO Taylor in the fourth. With the loss, Taylor moved back down to face Cristano Espana in another WBA Welterweight fight. His wars were beginning to catch up with Taylor as Espana stopped him in the eighth. In the last big fight of his career, Taylor received the rematch he had been wanting. A second chance at Julio Cesar Chavez. The fight was for the WBC Light Welterweight title, and once again Taylor found himself on the losing end by way of eighth round TKO. Taylor took two years off and came back in 1996, taking two straight victories before losing a split decision to Darren Maciunski. Again Taylor left the ring for about two years. Returning in 1998, Taylor won his first comeback fight, then dropped two straight, he fought on before stepping away in 1999, but returned once again in 2002 taking a split decision over Dillon Carew and losing a decision to Wayne Martel. Taylor has yet to return to the ring. He ended his career with a record of 38-8-1 with 20 knockouts.
Pernell Whitaker, Norfolk, Virginia- Gold Medal in the 132 pound division


In Whitaker's 12th fight, he set the stage in what would be a legacy. In that fight, Whitaker took on veteran Roger Mayweather for the NABF Lightweight Championship. Knocking down Mayweather in the first and surviving his own knockdown in the ninth, Whitaker took the title. It was the beginning of a long title career. In his next fight, he added the USBA title with a sixth round stoppage over Migual Santana. The fight earned Whitaker a shot at the WBC Championship against Jose Luis Ramirez in France. Whitaker lost a spilt decision, but claimed victory throughout his career. He did not have to wait for his next world title attempt when he squared off against Greg Haugen for the IBF Lightweight title in 1989 winning by unanimous decision. He defended the belt twice in 1989 and added the vacant WBC title with a rematch win over Ramirez. After defending both belts, Whitaker dominated the great Azumah Nelson, then added the WBA Lightweight title with a first round knockout of Juan Nazario in 1990. He defended the undisputed title three times before moving up to Light Welterweight to challenge for the IBF title against Rafael Pineda in which he won a decision. From there he challenged James "Buddy" McGirt for the WBC Welterweight title and added that to his championship reign. He kept the Welterweight title and defended it three times, including a rematch with McGirt and a highly controversial draw with Julio Cesar Chavez. Most felt Whitaker was the clear cut winner. On March 3, 1995 Whitaker decided to test the Junior Middleweight waters and easily won a decision over Julio Cesar Vasquez to win the WBA title, however he elected to go back to Welterweight to where the potential for a big money fight with Oscar Delahoya was looming down the road. Whitaker beat all comers while waiting for the proclaimed Golden Boy, but one fight before the anticipated showdown, Whitaker looked to be at the end of the road against Diosbelys Hurtado. Down on all scorecards, Whitaker found a surge of power in the 11th round that not only saved his fight with Delahoya, but showed the champions heart. In his next contest, Whitaker lost his WBC title to Delahoya in another controversial decision that many felt he deserved. It was Whitaker's first loss in nine years. Whitaker's career though did suffer after the loss to Oscar. He had been in several tough fights throughout his career, including several controversial bouts. Bouts with Oscar, Chavez (in which most thought he won) and his first fight with Wilfredo Rivera, in which most thought he lost, but Whitaker was losing a real fight, the fight of addiction. After several noted drug problems, Whitaker suffered a major blow in his very next fight after Delahoya win he outscored Andrei Pestriaev in a WBA title eliminator. The decision was overturned and ruled a no contest of Whitaker tested public for cocaine. His outside problems kept him away for two years, but Whitaker came back to face one of the hardest punchers in the Welterweight division in Felix "Tito" Trinidad. Trinidad dominated the former champ and took a decision victory. Once again outside problems came back into the public spotlight, forcing Whitaker away from the sport for another two years to return against unheralded Carlos Bojorquez. In the fight, Whitaker would break his clavicle and would be forced to quit in the fourth round. It was to be his last professional fight. Whitaker wrapped up his career with a record of 47-4-1 with 17 knockouts and was named
Ring Magazine
fighter of the Year in 1989. Since that time, Whitaker is currently serving prison time for his numerous parole violations because of possession of controlled substances. It is possible for him to be out this year.
Jerry Page, Columbus, Ohio- Gold Medal in the 139 pound division


Page was another one of those fighters whose professional career never panned out. Page never fought for a world title or minor title, however Page has become a success outside of boxing training fighters. At last notice, Page was training at the Dublin Martial Arts gym in Ohio. His success outside the ring has brought him a list of awards including the Ohio State Governors Award, Columbus City Hall of Fame inductee and lifetime member of the USA Boxing Association. Page finished his career with a record of 11-4 with 5 knockouts.
Mark Breland, Brooklyn, New York- Gold Medal in the 147 pound division


Despite winning a world title and only losing three fights, many consider Breland's professional career a bust due to being considered one of the top amateurs in American history as he gained a 110-1 record. Not only is Breland an accomplished fighter, he has also had two roles in feature films such as The Lords Of Discipline and Summer of Sam. He also spends a lot of time working with numerous charity organizations. Beginning his career in 1984 went through opponent after opponent before capturing his first world title, WBA Welterweight title, in 1987 with a TKO7 over Harold Volbrecht. Breland lost his title in his first defense against Marlon Starling later that same year. Breland fought Starling again in 1988 attempting to regain his crown but fell short drawing even with the champion. Breland did recapture the WBA title in 1989 with a first round stoppage of Seung-Soon Lee. Breland went on to defend the title four times before being stopped by Aaron Davis in nine rounds on July 8, 1990. Breland fought until 1997 and never vied for another title ending his career with a record of 35-3-1 with 25 knockouts. Today, Breland trainers several fighters and is considered one of the upcoming trainers in the world.
Frank Tate, Detroit, Michigan- Gold Medal in the 156 pound division


Tate was able to capture several minor titles and a world title in his 14 year career. Tate captured his first title in 1987, the USBA Middleweight title, with a 12 round decision over Troy Darrell. Later in the year, Tate captured the vacant IBF title when he defeated Michael Olajide in 15 rounds. In one of his biggest wins, Tate traveled to England to face Tony Sisbon to defend his crown and walked out with a 10th round TKO. It was a fight the his brother, Thomas Tate, would reference while lining up a fight with Joe Calzaghe. After losing his title via ninth round knockout to Michael Nunn in 1988, Tate moved up to Super Middleweight to challenge for the vacant IBF title, losing a majority decision to Lindell Holmes. Starting in 1991, Tate made a run at winning several minor titles including the vacant IBF Intercontinental Light Heavyweight title and the NABF Light Heavy title to earn a shot at Olympic teammate Virgil Hill for the vacant WBA Light Heavy title. Hill took an unanimous decision. Tate went on to win four straight bouts to set up a rematch with Hill in 1994. Again Hill took the decision. In his next fight, Tate captured the WBU Intercontinental title with an eight round stoppage of Dominick Carter. In 1997, Tate won the last title of his career, taking a split decision over Norbert Nieroba in Germany for the WBU Light Heavy title. Tate ended his career in 1998 after a TKO loss to David Telesco with a career record of 41-5 with 24 knockouts.
Virgil Hill, Williston, North Dakota- Silver Medal in the 165 pound division


Virgil Hill became one of the standout fighters of the 1984 team, not only in the ring but outside of it as well in his fight for children's causes and his work with MADD (Mothers Against Drunk Driving). He has pointed out in interviews that the only member of the 1984 team he was really close to was Evander Holyfield, and it is ironic that it is these two that have lasted longer then any other member of the team. After running off a string of victories, Hill captured the WBC Continental Americas Light Heavyweight title with a decision over Clarence Osby in 1986, but it was only a set up for things to come. The next year, 1987, Hill got his first opportunity at a world title and took advantage of it. Hill stopped Leslie Stewart in that bout to capture the WBA Light Heavyweight title. He held the title for four years, defending it 10 times until 1991 when he lost the title to Thomas Hearns. It was his first career defeat. Two fights later, Hill added the WBC Intercontinental Light Heavyweight title with a fourth knockout against Lotte Mwale. This set Hill up to regain his WBA title in a fight with Frank Tate. Once again Hill went on a championship run, this time holding the title for another four years, even adding the IBF title when he defeated Henry Maske. In 1996, Hill failed to add the WBO title to his resume when he traveled to Germany to lose a decision to Darius Michalczewski. Hill did not stay down long though as he bounced right back from the Michalczewski fight to capture the IBC Cruiserweight title, this would come after his third career loss to Roy Jones Jr. This set up a second fight with Fabrice Tiozzo (Hill had defeated Tiozzo once before by split decision). The fight last less than a round as Hill walked straight through the champion and took the WBA Cruiserweight title. Hill lost the title in his first defense to Jean Marc Mormeck via ninth round stoppage. Two fights later, Hill recaptured the IBC Cruiser title with a victory over Joey Degrandis. In 2004, Hill challenged Mormeck once again for the WBA Cruiserweight title, this time making it to the final bell, but dropped the decision. It was Hill's final fight of his career. Hill's final record was 49-5 with 24 knockouts. Hill was also named as the WBA Comeback Fighter of the Year in 2000, and the WBA Fighter of the Year in 1993. Hill also has the record for most career title defenses at Light Heavyweight and was a world champion for over nine years. Hill's career last 20 years.
Evander Holyfield, Atlanta, Georgia- Bronze Medal in the 178 pound division


Holyfield may not have won a Gold Medal, but what can you say about his career. The man has done everything. Fought the best, beat the best, and still continues to believe that he will do so again despite most people's opinion. Father Time may be catching up with the only four time Heavyweight Champion, but he still does not believe that is the case despite losing his last three fights. No matter what anyone thinks about the career of Holyfield, no one can take away from the champ that he has been willing to face the best in two divisions. On July 12, 1986, Holyfield took his first step at becoming an icon in boxing when he captured the WBA Cruiserweight title from Dwight Qawi in a 15 round war. There were many that felt Qawi deserved the decision, but it would not be the last time the two would meet. In his first title defense, Holyfield faced fellow Olympian Henry Tillman, Holyfield stopped him in seven rounds. From there a bout was set up to unify with the IBF title holder Ricky Parkey. Even though Parkey came to fight, it was not enough as Holyfield added Parkey's crown with a third round stoppage. Later in 1987, Holyfield and Qawi would square off for the second time. This time there was no doubt as Holyfield took the challenger out in four rounds. The win over Qawi set up another unification fight, this time with WBC Champion Carlos DeLeon. Again Holyfield took the title with eighth round stoppage. With the victory Holyfield became the first to become the undisputed champion at Cruiserweight. After unifying, Holyfield decided to make the move to Heavyweight. He stopped every fighter he faced when he made the move up in weight and added the WBC Continental Americas Heavyweight title with a 10th round stoppage of Michael Dokes in 1989. Hoping to land a major fight with then Heavyweight Champion Mike Tyson, Holyfield had to settle for capturing the crown from James "Buster" Douglas who had upset Tyson in Japan. Douglas, who appeared to be out of shape for the fight, was knocked out in the third round. Holyfield was now the undisputed champion. After making three defenses against George Foreman, Bert Cooper, and Larry Holmes, Holyfield stepped in to face hard hitting Riddick Bowe in what would become the 1992 Fight of the Year. Bowe took it to the champion and handed Holyfield his first professional loss. After the fight, Bowe relinquished the WBC belt to not fight Lennox Lewis. Holyfield got his chance at redemption against Bowe two fights later, winning the WBA and IBF titles by majority decision. The fight was filled with controversy, as the bout was close until a 21 minute delay in the seventh round because of "Fan Man" crashing into the audience. After the delay, Bowe was out of the fight as one of the victims of the "Fan Man" was Bowe's wife and she had to be taken out of the arena. Holyfield lost his titles in his next fight in what many considered to be a controversial decision to Michael Moorer. Still looking for another shot at the title, Holyfield squared off against Bowe for a third time. Despite having Bowe down in the sixth round, it was Holyfield that suffered his first stoppage as a professional as he went down twice in the eighth forcing Joe Cortez to stop the fight. After beating Bobby Czyz, Holyfield got the fight he had been looking for since coming tot he division. On November 9, 1996, Holyfield found himself standing across the ring from Mike Tyson. Tyson entered as the favorite and Holyfield walked out as the WBA Champion in the 1996 Fight and Upset of the Year. In the rematch, Holyfield was involved in yet another one of the more puzzling fights in Heavyweight history as Tyson, who claimed Holyfield was head butting, bit part of Evander's ear off forcing Mills Lane to disqualify him. From there, Holyfield made several successful defenses, including a knockout of Moorer in the rematch to set up a unification fight with Lennox Lewis. The quest to become undisputed became a controversy when the bout was called a draw. A rematch was soon set up with Lewis taking the decision, despite several claiming that Holyfield should have won the bout. Lewis soon gave up the WBA title and Holyfield signed to face John Ruiz for the vacant belt. In yet another fight where the fans felt Holyfield lost, he was awarded the decision to become a four time champion. Ruiz took the title in the rematch to set up a third fight that was ruled a draw despite the majority felt Holyfield won. The three Ruiz fights are labeled as the fights that Holyfield really began to show signs of a shot fighter in the ring. He was able to silence the critics in his next fight, when he defeated former champion Hasim Rahman by technical decision to set up a fight with Chris Byrd for the vacant IBF title. Byrd, a light puncher, dominated the fight taking the decision. Fans now seriously felt that it was time for Holyfield to retire, but he refused stepping into his next bout with former Middleweight and Cruiserweight Champion James Toney. After a solid first round, Toney turned the tables in the second and dominated the rest of the fight stopping Holyfield in the ninth round. Again Holyfield said he was not finished and in 2004, lost another decision to Larry Donald. It was clearly the biggest win of Donald's career. Holyfield has yet to fight again, and has been suspended from obtaining a license to do so, but says he will fight again. At this moment he has a career record of 38-8-2 with25 knockouts. Besides two Fight of the Year awards and the Upset of the Year award, Holyfield was also named as the Fighter of the Year in 1987, 1996, and 1997.
Henry Tillman, Los Angeles, California- Gold Medal in the 201 pound division


Tillman's career as a professional is considered to be a flop as the Gold Medal winner was only able to capture the NABF Cruiserweight title in his career that was possibly cut short due to being incarcerated for murder. After capturing the NABF title in just his 10th fight, Tillman's career looked to be on the upside. However in his very next fight, Tillman suffered his first career defeat at the hands of Bert Cooper, losing the only title he held in his career. In 1987, Tillman received his only world title opportunity in which he would lose by seventh round TKO. Tillman fought on until 1992 losing four more times including a first round knockout to Mike Tyson, a man he beat twice in the amateurs. Tillman, who retired in 1992 with a career record of 25-6 with 16 knockouts, focused on being the celebrity attending different events, including frequently nightclubs every night until one such visit cost him more than he ever lost in the ring. In 1996, Tillman was arrested for the murder of Kevin Anderson and seriously wounding Leon Milton. Tillman proclaimed his innocence. There was not any evidence that clearly showed that Tillman was the gunman, but despite that. Tillman found himself behind bars for six years after a two-week trial where attorneys points out that there was not any evidence to convict the former boxer. Tillman claimed his innocence the entire length of his jail term. After his release, he served several years in jail before his case ever came to court, and after pleading no contest was awarded time served plus 10 months, he started training for a comeback. Tillman was focused on another run, but once again that has been put to a halt as he is now back in prison. Tillman is now serving 37 months in prison after he plead guilty to federal identity theft charges in 2004.
Tyrell Biggs, Philadelphia, Pennsylvania- Gold Medal in the +201 pound division


Despite ending his professional career in 1998 with a 30-10 (20 knockouts) record, Biggs lost every chance he had at a minor or world title. After beginning his career with a 15-0 record, the Olympic star was matched against Mike Tyson for the undisputed Heavyweight Championship. He last seven rounds with the champ before being stopped. After the Tyson fight, Biggs lost four of his next 14, including a TKO losses to future champs Riddick Bowe and Lennox Lewis. In 1993, Biggs filled in for Tony Tubbs for the USBA Heavyweight title against Mike Hunter. Once again, Biggs found himself on the losing end. Biggs then entered into the "One Night Heavyweight Tournament." The fights were scheduled for three rounds each. Biggs won two and lost one. The loss came to Tony Tubbs. After the tournament, Biggs squared off against Buster Mathis Jr. for the USBA title. He lost a decision, it was his last title shot of any sort.
Total individual points awarded:


Tyrell Biggs: -15
Henry Tillman: 40
Evander Holyfield: 385
Virgil Hill: 325
Frank Tate: 105
Mark Breland: 100
Jerry Page: 50
Pernell Whitaker: 445
Meldrick Taylor: 75
Robert Shannon: -10
Steve McCrory: 40
Paul Gonzales: 50
Total points awarded for 1984 Team: 1590
CLICK HERE FOR THE FULL STATE OF THE GAME
Send questions and comments to: stateofthegame@yahoo.com