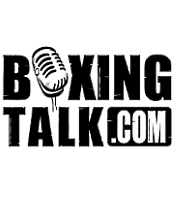 For the first time ever the game has gone mailbag style. This is my bogus attempt to join all the cool people at Boxing Talk, so sit back and enjoy it could be the first and last mailbag from the SOG. We are loaded up with tons of responses to Jermain Taylor being babied to why I feel Taylor can beat the one and only Tito Trinidad. Here we go.
It's all about the gravy train. Protecting there fighter as long as they can while building him up and making that money. Promoters and managers is not about fighting the best. It's about how long can we ride him until he faces the best.
Richard McCormick
SOG Response: Yes that is true. That is one of the things that is hurting boxing. Promoters and managers want to keep that train to keep moving forward. It happens with a lot of fighters and it is just not in the United States. There are a lot of fighters from overseas that are babied. Howard Eastman can be used as an example of this. There are some names on his resume, but when he lost to Joppy he went back to England and has basically labored over there waiting for a title shot that has yet to come. They are always going to baby the Olympians, especially when they show promise. Eventually they step it up just a slight bit and then they weed them out, but they will ride that train as long as they can.
I know it is late but coming across the latest in Felix Trinidad articles, I couldn't help but see your opinion which you entitled to of Jermaine Taylor beating Tito. Are you kidding me?
Tito was world champion at 20 yrs old. Has held many titles in welterweight, light middleweight and middleweight. And to me the only reason why he lost against Hopkins was due to his service during September 11th while Hopkins went back to Philly and stayed training.
But back to Taylor who has he beaten that is so credible or the likes of ODH., Vargas, Whitaker, Camacho, Oba Carr, Reid, Joppy, and now the once treaded Mayorga. I am so tired of you analyst who do not want to give Tito the crown of one of the best boxers in recent history. I mean he only went undefeated 40 times, but no most of you delude him by saying he?s a great "Puerto Rican" Boxer. Anyway I am just commenting on your article and there?s no way in hell Jermaine Taylor can take Tito, just ask Hopkins who had to use every inch of grabbin and pushin and maneuvering as well as boxing strategy to beat the man. Peace.
Raymond Romero
SOG Response: No I am not kidding you Raymond. In the Hopkins fight he did not use every inch of "grabbin and pushin." He went out there and dismantled him. That fight was not even close and to use Sept 11 as an excuse is wrong. With the connections that Don King has, Trinidad could have continued to train with high quality sparring partners. Sept 11 did not have as big of an effect on Trinidad as all the commotion of his affair.
It does not matter that Taylor has not beaten an Oscar, a Reid, or a Vargas. When Tito beat Whitaker, Whitaker was basically done as a fighter. Oba Carr was a good win for Trinidad, but Carr was one of those fighters that never rose to what many thought his potential could have been. He lost all of his biggest fights. Let me ask you this, have you ever seen the fight between Trinidad and Anthony Stephens. It was an experiment fight where if the fight was a draw they would fight an extra round. Of course it did not go that way as Stephens was counted out at the end of the 10th but it was a fight that showed just how beatable Trinidad was. Trinidad is very susceptible to right hands (Jermain has an excellent right hand), and Stephens hit Tito all night with that punch and was in the fight until the very end and went down from exhaustion and punches from Tito, but the fight was very close. It is a fight all Trinidad fans should watch and was one of the best fights Trinidad was ever in. They also told the score of the fight between every round.
But back to Tito vs. Jermain. For his comeback fight, Trinidad weighed 157-158, Jermain (if you have noticed) weighs right at 160 and usually weighs between 162 and 165. They hardly ever show Jermain?s weight before the fight, because what they do not want you to know is he is more than likely hitting 175-180 or higher when he enters the ring. Trinidad has trouble with boxers, Jermain can box. He uses his jab, throws crisp combinations and he also hits hard to the body. Jermain is not Ricardo Mayorga. Mayorga did not show any power at a higher weight, Mayorga does not box, he brawls and he stood in front of Tito. That is why he was the opponent. He had an aura and nothing else. The Tito/Joppy fight was lost by Joppy who was over-confident and fought with his hands down, which is stupid.
One other thing, Trinidad is considered to be a dirty fighter by most and if he got dirty with Taylor, Jermain will get dirty right back. He will not be bullied.
Look I have always been a Trinidad fan, but just because you are a fan you cannot put your guy on a pedestal and ignore all of his faults. Jermain has the power to take Trinidad out, and Tito has always had a questionable chin, but he has the biggest heart of them all.
Hey Jeff, just read your "brag about sox, talk about Jermaine Taylor" article. Gotta tell ya, I thought your analysis of Jermain?s situation was right on. I too am from Arkansas (Monticello - you took my Dad for history at UAM) and have seen Jermaine fight at the Alltel 3 times. I am a fan but I REALLY want him to step it up.
Let me say something about your site, if you agree maybe you can pass it along to your partners. I have been a member of Maxboxing for almost 4 years, and I was a member of this site for a month (I commission as a 2Lt in the Air Force in December when I graduate, so I will have money finally and will probably rejoin). Both you guys have great content, and you both have carved out good niches on the web. That being said I think you guys should give the site a "facelift". I know you are trying to capture the younger hardcore fans, but if someone sees the front page for Max, and then looks at yours it looks like Max has a way more professional looking feel. Just a fan suggestion, whether or not you guys do doesn't matter - I will still enjoy BT and the State O'the Game. Take care and keep up the good work Jeff.
Jonathan Shea
SOG Response: What?s up Shea, Man your dad was fairly tough in college but I came through alright.
That is the biggest gripe I have with Jermain, it is time to step up. If he gets past Joppy he cannot go back the other direction or guys like Ikeke and Sturm are definitely going to be the front runners as the heirs to the division.
From what I understand there are some great changes that are coming to the site. Hang tight, we are only going to get better.
I was glad the Yankees lost...hahaah Enjoy the moment man, now I think the Yankees need to start being considered "chokers" Up 3-0..............never in the HISTORY a long history at that has ANY TEAM come back MUCH LESS TIE THE SERIES!!!!!!...
anyway I agree with you about Taylor being able to beat Trinidad, I wasn't all that impressed with how Trinidad looked in the Mayorga fight, sure he got rid of Mayorga in an exciting fight but he looked worse than I?ve ever seen him, maybe it was from the layoff, we'll see...........I actually think That De la Hoya would have a good chance also of beating him also. PEACE...
Wilfred Coloto
SOG Response: Trinidad looked shaky in that first round, but the fight changed quickly when Mayorga, as some claim was brave (I say stupid), dropped his hands and let Tito hit him. It was an exciting fight, but it was what they wanted. Mayorga does not box and move, he does not use a jab, and he stood right in front of Trinidad. That equals trouble for Mayorga and that is what happened. Lifelong Red Sox fan, I am loving this!! Hey Greg, you hear that your team choked.
As talented as Taylor is he?s not ready for Allen, Ikeke or Soliman! Joppy is the gatekeeper at 160lbs and will be a good test for Taylor! Joppy is a rugged journeyman and will try and lure Taylor into a brawl! Allen is a little bit slicker than Joppy but style wise he?s similar, so why fight Joppy twice! Ikeke is too strong and risky for Taylor as is Soliman; they can ruin Taylor?s ascendance! Taylor will make those 2 fighters fight up to him rather than him fighting down to them! After the Joppy fight if Taylor is very successful look for Taylor to step up and take on all contenders (Howard Eastman) south of Tito Trinidad and champion Hopkins! Trinidad/Taylor is a PPV event late 2006! I think his people are bringing him along just right, a little on the soft side but with experienced (mostly journeymen) fighters, this will pay off in the future! We fans are a selfish bunch we want to see a fighter fight for the championship right away (Leon Spinks) if he wins we?re rabid if he loses he?s a pretender! This is his 3rd year fighting and they?ve matched him appropriately not overmatching him, but some what under matching him, but that?s the nature of the middleweight division there?s no middle class, you have very good and great fighters and on the other hand you have the never-will-be?s, Jermaine Taylor is a wanna-be!
Robert Jackson
SOG Response: Many feel that they have brought Taylor along at the right path, but there are middle of the road middleweights that he could have been fighting. At least they would have been middleweights and not welter?s and junior middles. He should have took the Allen fight. Allen had not looked good in numerous fights and was willing to take the fight. If he would had beat Allen, it would not have necessarily put him in the number one position as sanctioning bodies are very questionable, but would have given the fans and his people an idea of where he was at in his progression.
I agree, as fans we want the world. The problem with that is we never get anything close to it. There are a lot of quality fights that can be made that are not getting done, and when one of these top guys are beaten off television, ala Mark Johnson vs. Ivan Hernandez, the fans that were not in attendance call it a fluke or that the other fighter got lucky, because they did not see the fight. It is a growing trend in boxing, fanatic fans that look at their fighters with blinders on.
Nice article with a lot of points. You might have well as slid RJJ name in there a few hundred times. Fans know whose pampered and who can and will fight anyone. The mismatches that the execs @ HBO pull off with their house fighters is amazing. However, fans still yearn for the day when two good fighters/champions no matter how babied exhibit skill, heart & determination in the squared circle.
Hopefully, the final decision will be just but if not- start the debate. In the upcoming year we will see what other upstarts will stick out their chins and try to capture a title like Jeff Lacy. One the flip side we will see what fighters will finally be put to rest. Donald will NOT be the man to put Holyfield my favorite fighter to rest. Its boxing, kinda sucks but its always better than hockey.
Jebze
SOG Response: The problem with Roy Jones and his opponents was Roy Jones and his ability, also his love of belts. Most of those guys he fought that fans say were nobody?s were actually number one contenders to Roy?s belts, but the is said and done like Roy?s career should be and that is coming from a Roy fan. Man, there is not a sport called hockey anymore, or at least pro hockey.
One item to be added to your list of Jermain Taylor's deficiencies: He has routinely come in over the middleweight limit. As a result he has often been a super-middleweight fighting junior middles. Big man.
John Stangeland
SOG Response: You can also make the argument that come fight time he is actually a light heavyweight.
People are really not giving Joppy credit as a former champion. William Joppy is going to cause Taylor a lot of problems in their upcoming meeting. His strength as a full-fledge middleweight is going show against Taylor, who has never faced a middleweight, and his boxing skills may befuddle Taylor for awhile. Because Taylor is a boxer and not a puncher it will better for Joppy, who does not do well when roughed up. I really don't think Taylor is strong enough to rough Joppy up. Despite what everyone thinks this is going to be a tough fight for Taylor.
Walter A. Tyler IV
SOG Response: That may be accurate. Joppy has seemed to be on the decline, but he did beat Eastman, and put together a string of wins after that as well. The biggest problem will be what Joppy has left. Hopkins may have taken the fight out of him, or then again he may have put a fire under him.
CLICK HERE FOR THE FULL SOG MAILBAG
Send questions and comments to: stateofthegame@yahoo.com