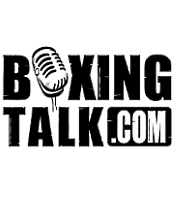 No Ring Rust for Kostya Tszyu - Destroys Mitchell in Third
The King is Back!  Kostya Tszyu proved once and for all on Saturday night that taking two years off of boxing is not the nail in the coffin for your career.  What he did in his return bout against Sharmba "Little Big Man" Mitchell in Glendale, Arizona proved to the boxing world that he is still the linear junior welterweight champion, and one to be reckoned with.  In under three rounds Tszyu showed such complete dominance over Mitchell, who had been active while Tszyu was rehabilitating from shoulder and ankle injuries, that Tito Trinidad's dismantling of Ricardo Mayorga last month does not have the same luster it had prior to Saturday night.  The result however, was the same as the famed Puerto Rican's.  Tszyu is now back, and with one fight has both established himself as the premier boxer in his division and a deserving member of the elite pound-for-pound list.
It had been more than three and a half years since Kostya Tszyu and Sharmba Mitchell went toe-to-toe last, and they wasted no time letting their fist fly again.  As the first bell sounded, they charged from their respective corners to meet in the center of the ring in order to establish dominance over each other.  Neither wanted to commit too much time inside since both fighters pack a mean punch, but it was the Little Big Man that finally landed the first meaningful punch in the form of a powerful right hook.  Half way into the first frame, as the two warriors came in closer to inflict their will on the other, their heads clashed causing an inch sized gash between the eyes of Tszyu.  With Tszyu now playing it safe, Mitchell tossed out jabs to the head of his now bleeding opponent to bring the first round to a close.
Mitchell and Tszyu each displayed rough house antics in the opening minute of round two until a clean and lightning-quick straight right by Tszyu to Mitchell's chin momentarily stunned the Little Big Man, allowing the Thunder from Down Under to take full advantage of the situation.  Trapping Mitchell in the corner, Tszyu measured up his opponent and landed a crushing left hook followed by a right uppercut that put Mitchell down to the mat.  After Mitchell rose to fight on, and with Tszyu aware that his opponent was hurt, the Thunder from Down Under stalked his opponent and landed another crushing left hook to Mitchell's head, causing the Little Big Man to stumble against the ropes.  Had there been more time left on the clock, Tszyu would have easily taken out the surprisingly stunned Mitchell.
Within the first minute of round three, Tszyu landed a beautiful straight right that Mitchell did not see, and he suddenly found himself on the canvas once again.  When the Little Big Man resumed his fight, he was actually able to land a combination of hooks to Tsyzu's head, but Tszyu was quicker in the ring, and had little problem escaping Mitchell's attack.  With less than a minute remaining in the round, Tszyu used his money shot – his seemingly invisible straight right – to land it flush on the chin of Mitchell.  The Little Big Man now found himself against the ropes with an oncoming attack from Tszyu.  The linear 140-pound champion punished Mitchell's body with crushing hooks, followed by the same punches upstairs, leaving Mitchell no option but to find refuge on the sweet, sweet canvas.  Knowing that if Mitchell were to get up, he would experience the same overwhelming beat down that he was suffering at the hands of Tszyu, referee Raul Caiz Sr. forewent any count, and instead called a halt to the action at 2:48 of round three.  In less than nine minutes of action, Tszyu dispelled any belief that ring rust would play a factor in his first bout since February of 2001, and in that time propels himself back on top of his game.  Tszyu retains his IBF and Ring Magazine Junior Welterweight title while impressively improving his record to 31-1 (25).  Mitchell falls to 55-4 (31).  After the fight, Tszyu told reporter that he would fight only the top 140-pounders if the money was right, while Mitchell gave no excuses for his loss, only that he could not see the blinding rights that Tszyu was catching him with.  The Little Big Man gave hints that he is considering a move up to the welterweight or junior middleweight division.  Tszyu immediately left the post-fight press conference so that he could get his forehead stitched up at a local hospital.
Little Tyson Picks Apart Joe Morales for Ten Rounds
Capturing the WBO Junior Featherweight Title last February was easier for Joan "Little Tyson" Guzman than actually nailing down an opponent.  Guzman was supposed to fight Marcos Licona as his first opponent since capturing the title, but the revelation of an unsigned contract by Licona during the previous day's weigh-in brought Morales in for a non-titled bout.  Guzman pressed the action in the opening two frames, strategically picking his shots, and countering magnificently against the game Morales.  Guzman's opponent became busier with his jab as round three got under way, but a couple stiff jabs followed by a left and right hook upstairs halted Morales' attack.  Half way through the round, Guzman cornered Morales against the ropes and unleashed a barrage of bone crushing hooks downstairs with fight-ending overhand rights and lefts upstairs.  The referee stepped in to take a closer look, but Morales was able to narrowly escape the round by tossing out jabs that put a distance between him and his aggressor.
From the beginning of round four, both fighters stood in the center of the ring, urging each other with head feints and jabs to come in for some more powerful and closer exchanges.  With neither fighter biting, they stayed on the outside landing two jab combinations to each other's heads that were followed by glancing hook.
It was an overhand right by Guzman in the early moments of round five that nearly ended their fight early.  It landed solidly on the side of Morales' head, and for the next minute, Guzman landed a furious flurry of jab-and-hook combinations that even with a slow motion replay it would be hard to count how many actually landed.  Regardless, all of Guzman's stings went unanswered until Morales came out of hiding to land two jabs upstairs, and bring the action back to the center of the ring.  When Morales attempted an type of offense, the WBO champ almost seemed appalled that his opponent would be so bold.  Guzman used his arms to force his opponent back into the corner of the ring, and that is where he spent the remaining moments of the round, punishing Morales with power jabs and hooks.
The sixth and seventh round saw Morales taking one to land two, but Guzman's "one" caused much more damage than the two jabs his opponent was dishing out.  The undefeated champ almost seemed to toy with Morales during these rounds, as he fought with his hands down, peppering Morales when he could have been punishing him severely.
The pace of the fight slowed in the eighth and ninth round as the two fighters took turns landing uneventful hooks to their heads as they stood toe-to-toe in the center of the ring.  Near the end of the ninth round, Guzman came alive again and opened up with a combination of hooks that stunned Morales as he laid against the ropes.  When the tenth and final round began, Guzman came out with his hands at his side and peppered his opponent into the corner.  Since that is where Guzman has had the best luck, he pressed the action and, while leaving himself wide open, landed monstrous hooks to Morales' ribs and head.  Whenever Morales attempted to counter, Guzman again toyed with his opponent, choosing to duck his punches than to counter them with a crushing overhand right.  Regardless, when the fight was over all three judges gave Guzman a unanimous decision victory against a tough Joe Morales.  Since his title was not up for grabs Guzman only gained another win improving his record to 22-0 (17), while Morales falls to 18-7 (8).
Yory Boy Campas Sweeps Raul Munoz to Earn His 85th Victory
For being a thirty-three year old ninety fight veteran, Yory Boy looked in tremendous shape coming into his fight against Munoz.  The first two rounds was a classic boxing match with both fighters taking their turns landing their lead jabs and power hook chasers, while strategically ducking and dodging the oncoming attacks.  The third frame was when Yory Boy began opening up more, showing his power, and taking the younger Munoz to school with massive hooks to the head and ribs.  In the fourth round, whenever Munoz tried to "get smart" by putting on an offensive attack, Campas answered back with a crushing left hook upstairs.  With seconds remaining in the round, Campas had his opponent reeling against the ropes after smashing him with a clobbering left hook.  Yory Boy would have easily sent Munoz to the showers had there been more time left on the clock.
During the fifth inning and sixth inning Campas would take two or even three of Munoz's jabs to land one of his power shots upstairs.  However, after landing that one huge punch, Munoz kept leaving himself open allowing Campas to inflict more damage.  With less than a minute left in the sixth round, Munoz was attempting to get away from the ropes where he was being crowded by a forwarding Campas, Yory Boy caught Munoz with a crushing left hook.  At this point, Muniz dropped his hands and retreated.  Campas used his experience to trap his opponent in the corner and unleash more hurtful shots.  But once again Campas ran out of time to finish his weakening opponent.  The seventh round saw Yory Boy get credit for a knockdown even though most at ringside felt that Munoz simply lost his footing, but in the eighth and final round  Campas dominated his less experienced opponent for the entire three minutes of action.  He skillfully cut off the ring and landed almost any of his power shots and jabs and will.  When the bell sounded to end the competition, Munoz' seemed happy that he just went the distance with an accomplished legend of the sport.  However, when the decision was read, it came to the surprise of no one that all three judges scored it 79-73 for Campas.  Yory Boy improves his lengthy record to 85-6 (69), while Munoz drops to 15-5 (12).
---
-IN OTHER ACTION-
Kevin Johnson Toys with Carl Evans for Two and a Half Minutes
Remember when you use to play Mike Tyson's Punchout and how you had to jump up to hit your opponents in the face.  Well that is what Evans had to do when tossing out his head shots towards Johnson, who was literally a head-and-shoulders taller than his counterpart.  Evans surprisingly landed a couple of his hooks upstairs, but was quickly countered by Johnson with stiff jabs and uppercuts that would counted as low blows for any other fighter.  A left uppercut from Johnson sent Evans flying across the ring, landing on his back, and being counted out at  2:31 of round one.  Johnson comically improves to 6-0 (4), while Evans drops another with a record of 2-8 (2).
Jermaine Woods Forces Third Round Stoppage Against Victor Ortiz
After Woods knocked down Ortiz in round two, and with Ortiz absorbing an excruciating amount of punishment in round three, the referee stopped counting at nine of a second Woods-inflicted knockdown to give him the TKO victory.  The official time of stoppage was 1:15.  Woods improves to 9-1 (7), while Ortiz falls to 5-3 (3).
Garcia Unanimous Decision Over Rodriguez
Heavyweight George Garcia (4-0, 3 KO's) dominated Samuel Rodriguez (1-3, 1 KO) throughout four rounds, keeping his record clean but going the distance for the first time in his pro career.
Soto TKO2 Mercado
Both Jesus Soto and Justin Mercado ate the canvas in the first round of this crowd pleasing scrap, but it was Soto, the hometown hero who forced the third man in the ring to halt the action due to the punishment he was inflicting upon Mercado.  Soto improves to 2-0 (2), while Mercado in now batting .500 with a record of 1-1.
Lizzarga Unanimous Decision Over Bustamante
Irrael Lizzarga (2-0, 1 KO) took all four rounds on the three judges' scorecards to earn a unanimous decision victory over the winless Felipe Bustamante (0-2).
CLICK HERE FOR FULL REPORT AND PHOTOS
Send questions and comments to: Fool4Rush@aol.com