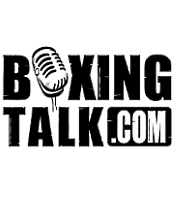 PRESS RELEASE:
People have been talking for some time now about the decline of the heavyweight boxing division. I believe that boxing's premier weight class can be seen as an indicator of the sport's health as I've long maintained that boxing is only as good as the heavyweight division. Having said that, I'm also a believer that the boxing business is really divided into two parts. You have the heavyweight boxing business on one hand and the then you have the business concerning all of the other weight classes. It's true that the world heavyweight scene is not what it once was but the same cannot be said of the heavyweight boxing scene in England at the moment, thanks to promoter Frank Warren.  
Recently people have been quick to attack Frank Warren. Quick to say that he can't deliver big shows and that he's not the promoter that he once was. But once again, when the chips are down, Frank has proven everyone wrong. 
For on December the 10th, he's made a parcel of heavyweight fights that has the whole of Britain buzzing. In delivering this show at the ExCel Centre in London on that date, Frank has proven why people were wrong to underestimate his capabilities. 
Everyone thought that he was going to deliver the rescheduled Matt Skelton and Danny Williams fight and there were a lot of remarks made after he announced that fight only to it have it fail to take place because a member of Skelton's management team confirmed their man's willingness to face Williams without first verifying the decision of the fighter. 
What happened next is something that I believe is a measure of Frank's abilities as a promoter. He made three very high profile contests that will have repercussions on both sides of the Atlantic. You have Danny Williams taking on Audley Harrison. Matt Skelton facing Kevin McBride and John McDermott squaring off against Scott Gammer in an official eliminator for the British title.  
While it is subject of course to final contractual approval by both camps, the Matt Skelton - Kevin McBride fight is one that I really hope will happen as I've worked with both fighters.  
To put this matchup into perspective, McBride is someone that everyone is chasing at the moment since his win over Mike Tyson. The Irishman, now based in America, stands a full six foot seven inches and hails from the same area that produced the legendary "Clones Cyclone", Barry McGuigan. 
At the age of 38, Matt Skelton is the undefeated British Heavyweight Champion, despite his disadvantage of having no amateur experience whatsoever. Yet, he's beaten everyone that's been put in front of him. Matt is extremely strong willed and he turned down a lot of money to fight Danny Williams on an issue of principle. 
Not just content at the Skelton - McBride contest, Frank Warren also has announced the fight that has the whole of Britain talking; former British Champion Danny Williams against 2000 Olympic Gold Medallist Audley Harrison. People are asking just how Frank Warren could make such a pairing after he and Harrison had for years engaged in a war of words through the press? 
The answer is that Frank Warren's philosophy is to not let anything get in the way of making the fights that the public wants to see, and that business is business. Obviously, Harrison has the same outlook as both he and Frank have agreed to this fight, which will headline the ExCel Centre show on 10 December. 
The Williams - Harrison bout has to be one of the most eagerly awaited heavyweight fights in Britain since Lennox Lewis and Frank Bruno squared off. I've heard hardened sports journalists say that the only place to be on December 10th is at the ExCel Centre. There will be a lot of questions asked in the ring on that night. Will Matt Skelton be able to master a much improved Kevin McBride, the Irish tank that put an end to the career of the once fearsome Mike Tyson? 
I managed McBride for a period of time but we fell out over a personal issue. I take my hat off to him since then as he's gone to America and built his career up to earning a shot on a major show here in London. Even though the Skelton - McBride pairing is a great fight, let's not forget that all eyes will be on Audley Harrison and Danny Williams. This is a twelve round heavyweight fight that doesn't need a title, as it's for something that's more important than any belt. It is for bragging rights and pride, to be able to walk around the streets and communities of London as the great city's top fighter. 
No matter who wins these two heavyweight fights, the real winners will be the ten thousand people in attendance at the ExCel Centre and the millions of television viewers. But you could also say that another real winner is Frank Warren, who has proven once again that he's the number one promoter out there. He took the bull by the horns and made the fight that everyone thought was impossible.  
As is common knowledge, I work with Matt Skelton and will be involved in his preparations for the fight along with Kevin Saunders. It's certainly a fight that I would hate to see Matt lose, especially since I had released McBride from a managerial contract previously. I've got to hold my hand up and say that I was totally shocked when McBride beat Tyson. I thought that it was a foregone conclusion but that is the beauty of boxing.  
I still don't believe that McBride deserves a world title fight but if he beats Matt Skelton, I will be the first to walk across the ring and shake his hand and say that he does deserve a world title fight. But I must say that I'm hoping to see McBride end up in the same position that he was in during his last fight under my management and that is on his back, on the canvas.  
Even though I'll be working in the corner of Matt Skelton on 10 December, I'll be keeping a close eye on the Harrison - Williams fight but I'll be keeping an even closer watch on John McDermott - Scott Gammer British title eliminator as the winner will then most likely be scheduled to challenge British Champion Matt Skelton. 
I believe that Audley Harrison will step up to the plate this time and will take Danny Williams to school. I believe that the Klitschko fight has taken a hell of a lot out of Williams. That is why I was pushing strongly for Skelton to take the fight with Danny but it seemed that no matter how we approached Skelton, he would not vary from his stance of principle. So Skelton's loss is Audley Harrison's gain and I believe that Harrison will recognize the opportunity he has been given, which is really a license to impress the British public, who have recently fallen out of love with the Olympic champion. 
But a win on December 10th will rekindle that romance and Harrison would then see himself in the world top ten. And who knows? Maybe we'll see Harrison and Skelton fighting for one of the big titles.  
I'm not privy to the Harrison contract but I read his notes from the recent press conference in London where Audley said this is a one fight deal. If that is the case, you still have to take your hat off even more to Frank Warren because Harrison could win and look sensational, before walking straight back to America. So that shows you a promoter who has balls and is willing to deliver the fight that the British fans have wanted for the last four years. 
The American based heavyweight champions of the world such as John Ruiz and Lamont Brewster are finding it very hard to get fights on their own home ground. In contrast, three major heavyweight fights are taking place on the same card in London in December, and I think that's proof that the heavyweight scene in England is certainly picking up again. 
As I mentioned before, there will be a lot of questions asked between the ropes at the ExCel Centre. Important questions such as is Danny Williams over the hill? Can Audley Harrison really do it? Just thinking about these two heavyweight fights and what heights to the two winners could climb to is what boxing is all about. But where will the losers go?  
When all is said and done, the real winners on the night will be the British fans and boxing is all about winning. There is no place for losers in this unforgiving sport.