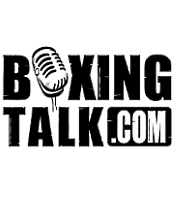 This mailbag is ONFIRE! What up? Big Ups for what you do bringing a different flavor and opinion to the World Famous BT Mailbag! Now to my issue, you boy Greg was stating since early summer that he didn't think the fight would go off. And now that he has, he doesn't give De la Hoya a chance. What up with that? Now I understand that he might not like De la Hoya but you have to give this man supreme props for taking such a gigantic risk, when fighters are looking to do just the opposite. Honestly, I have only seen De la Hoya beat up once and dominated once, and that was by Strum. I like De la Hoya to make this fight very interesting and possibly pulling off a split decision. And if by chance he loses, he shouldn't loose any respect because Hopkins is expected to DOMINATE AND OVERWHELM him in less than 7. What does this fight do for Hopkins in the boxing world? It is only truly financial! Hops needs to do what De la Hoya is doing, step up in weight and take on a tough challenge. This guy is calling for guys to come up and fight him but when he is called out to step up in weight to make a mega fight; mysteriously the fights don't come off. HMMMMM. 
AJ BoxingTalk.net Member Since April 2004OnFire's response:
"OnFire is up in here. Tear the roof off this motherf***er, light the roof OnFire." -Lloyd Banks.  All is good, thanks. I appreciate the kind words. Alot of naysayers were of the opinion that Oscar DeLaHoya would find a reason not to take this fight. There was also speculation that Oscar's dad told Hopkins he would never let his son fight him because he was too big. I guess two wrongs will make a right. DeLaHoya is a smart fighter and a smarter businessman and that, I believe, is the reason he is taking the risk. He also said he saw something in Hopkins that he can capitalize on. As I have stated in past mailbags, I am in agreement with you that even when DLH faded in the later rounds of past fights, no fighter has been able to manhandle him. I don't believe it will start with this fight. Felix Sturm looked great against DLH but I believe it was more so what DLH didn't do as opposed to what Sturm did. I too think he lost the Sturm bout. DeLaHoya will make this fight very interesting and is more than capable of pulling out a win. And if by chance he should lose, he can still come back and fight a tomato can and still generate millions. This fight adds some zeros to Hopkins life savings. It can also add the WBO title to his collection, a possible stoppage of the Golden Boy on his resume and hopefully makes him the superstar that he has so long worked hard for. I doubt the last three will happen. Move up, move down, anyway you look at it Hopkins has made all the right decisions concerning his career, even when most thought he was crazy to do so, and has positioned himself where he is now. Maybe it was good that certain fights didn't come off because now we have this one right here. Let's get ready to rumble.
Yo, what`s good Fire... Man, R U ready for Sat night...I know I am. I mentioned this before when I wrote to Greg and now want your opinion, Do you think Hopkins will try to use some psychological trick to stir up the Golden Boy, like he did with Joe Cortez w/ the camera above the ring and the rewrapping of Tito`s hand wraps...?? What complaint will Hopkins come up with this time against the Golden Boy???? Another question, How do fighters jump up or lose 10-15 lbs overnight before a fight?? I`m out Fire.... Peace! ~
Joe From Brooklyn
OnFire's response:
What's good Joe? Man are you kidding, I'm hyped up about Saturday's possibilities. Been talking smack at work all week. By the way things have been going it seems like Hopkins has not been playing the role we are so accustomed to seeing. There has been no disrespect on Hopkins part towards DLH and from what I have gathered he will not serve Oscar his last meal or even wear the executioners mask . So psychological warfare is out the window. The only complaint I could see the Hopkins camp having would be the way in which DLH wears his cup at times. Some will say it covers his chin and put his opponents at a disadvantage. I believe fighters train with high intensity and don't replenish the body in the way that it should be. They dehydrate and starve themselves to make a weight that is unhealthy to the body. Then come fight time they can weight in and eat as well as drink to their hearts content therefore bringing them back to their natural weight which most of the time is one or two weight classes above the one in which they are fighting. That's why Hopkins has to be respected because he is never out of shape and doesn't have to use these tactics to have any advantage.
First of all I want to give Respect will Respect is do and BoxingTalk has the Best Boxing Website around Hands down... Ok now I know this is probably getting to be repetative for your guys but at times it seems you guys can be so Bias on fighters. Not so much you Jose but Your Boy Greg who I truly respect as a Boxing Analyst. Corey Spinks just gets way to much Credit. There is way to much talk about him being a slick southpaw as if he is the second coming of Pernal Whitaker and Jinx does not compare to SweetPea in anyway possible. I see Cotto, Harris, Mitchell and any other Boxer with good skills and decent Power beating and possibly knocking Spinks out within 10 rounds. This talk about him moving up in weight is just ridiculous, he should play it smart like Hopkins and fight the smallers guys which he knows he can beat but avoid these talented 140 pounders I mentioned. Take Care and God Bless-
Tito,Williamsburg BrooklynOnFire's response:
Nuff Respect. Thanks for the props but never, ever, hands down. Hands up like the Champions we are. Just as with respect, credit has to be given where credit is due. Cory Spinks has to be given credit for going into hostile territory and trying to capture the vacant IBF title. He was judged the loser in a fight many had him winning. He deserves more credit for going back to Italy, knowing what happened the first time, and beating Michele Piccirillo in the rematch. He also deserves credit for taking on and beating a fighter, in Mayorga, who came in with an ugly KO win over Andrew "Six Heads" Lewis and two wins over Vernon Forrest, the first also by KO. Outboxed brooklyn's own Zab Judah as well. But he is a slick southpaw and not the second coming of anyone. In fact he is "The Next Generation". Spinks wants to make big fights so maybe you'll have your chance to say I told you so. One.
Jose whats good bro! With all this pro and con talk about Delahoya i guess i should throw my two cents in. I'm not a HoYa Hater like a lot of people are. I think most fighters would of handled their careers pretty much the same way DeLaHoya did if they had been in his shoes. Delahoya has always looked out for him, period. All fighters wish they had what DeLahoya has, The ability to captain their own ship. He does what he wants to do. Look at Gatti one of the most throw back figthers in the game today, after the ward trilogy he's become mainstream and he's making money, who has he fought? The only difference between Delahoya and gatti and all other big name fighters is Hoya has been captain of his ship since the mothafucking olympics. He came in to the game looking out for his interest first. He never had to take a fight because the powers that be made him do it. And even though he has had this priviledge he has fought great fighters. A lot of people accuse Delahoya of not fighting good fighters. Other than Winky who hasn't he fought? He's fought against all the best figthers of his time and now his gettin' in the ring with Hopkins, Nuff said. Lets compare him to a up and comin' great fighter. Cotto. Cotto has had 21 fights ,other than N'dou who has he fought? Look at Delahoya's first 21 fights, Im not exactly sure about this but I'm almost certain he had already fought against fighters like, Juan Molina, Ruelas, I remember he ko'd Leija, genaro Hernandez and I think he fought Miguel angel Gonzalez and Pernell within his first 21 fights. So, should we be bashing Cotto and calling him Miguel 'chicken' cotto because he doesn't fight good fighters. Cotto has what delahoya has had his career. He can do what he wants. And he hasn't fought half the quality of fighters that hoya did his first 21 fights. So I guess we need to start bashing cotto now too??...... People are jelous of success, thats the bottom line. People aren't objective. They form there opinion of people and no matter what that person says or does they will never like them. One thing nobody can dispute is that Delahoya has handled his career very smart. He has made more money than any other fighter which wasn't a heavyweight in the history of the sport and Still managed to fight every big name in the sport during his career. Stop Hattin'!! My Prediction for the fight: Delahoya will start strong. The same way he started against Trinidad and Mosley I. By round 6 or 7 Delahoya will start going into his 'Mayweather shell' and basically get fucked up. I predict delahoya's corner will not let him come out to fight the 11th round.
cesar ft. lauderdale....OnFire's response:
What's happening Cesar? In terms of monetary gains DeLaHoya has made all the right moves and choices to benefit him and his family for life. In terms of his career I think he could have given Ike Quartey and Pernell Whitaker rematches. With Oscar being captain of his own ship many men have gone overboard and left behind in the deep sea. Guys like Salazar and Stewart. From welterweight on up DLH has fought alot of high caliber fighters if only staying long enough in a division to capture a title before moving on. In twenty-one fights DLH fought better opposition compared to Cotto. I'm not too convinced on Cotto just yet due to his caliber of opponents and believe he can be beat by the right style. We've seen many fighters rushed into fights they may not have been prepared for (D.Reid, F.Bojado) and that is why they may have been bringing him up slowly. I'll be watching for him. DLH may start strong but I don't see Hopkins stopping him. Joppy was in front of Hopkins all night and Bernard could not KO him and we all know DLH will not be there nearly as much. Morrad Hakkar lasted eight, don't you think DLH can do four more than that? I do.
Yo Jose, what's poppin' homes?? I haven't e-mailed Greg for aminute so i thought i'd send one your way. Just wanna know what you think about Miguel Cotto vs the following 140lbs fighters:
1) Floyd Mayweather
2) Kostya Tzsyu
3) Sharmba Mitchell
4) Vivian Harris
5) Arturo Gatti
6) Rick Hatton
Castillo vs Corrales, Cintron vs Margarito @ 147, who do you like?? I think Castillo takes out Corrales if he comes at his best and Margarito vs Cintron would be a war that would not go the distance. Also, I predict a much closer fight than most do this Saturday, I think the Golden boy is ready for this fight and will be a much trickier opponent than Trinidad was for the X-ecutioner. Lastly, boxing fans vote Kerry (or at least vote)!!! And cop the new BEATNUTS album, it's HOT!!! Rock-rock, rock on,
stAC/DC, upcoast Canada (Boxingtalk member)OnFire's response:
What's good? To be honest I have not been too impressed with Miguel Cotto due to his quality of opponents. Mayweather would be too slick. Tszyu would be too experienced. Mitchell would toy with him. Harris vs Cotto would be good while it lasted with the edge to Harris if he boxes on the outside. Cotto and Gatti would be good  to see where Cotto's chin is at but if he gets hit with as many right hands as has been the case lately, Gatti can stop him. Cotto may have to defend against Hatton unless something goes wrong at the bargaining tables but that is the only fight I give him a chance of winning right now. Corrales. Cintron. Much closer, much more competitive and much more surprising than people may realize.
G'day. I'm not much of a betting man, but i can tell you that I am putting whatever spare cash i can muster on BHop this weekend, at whatever odds they're giving me. My only concern is the obvious one - the judges. Can you shed any light on who the judges are and whether they are credible? Any dodgy calls from any of them in the past? Thanks a bunch. regards Jules Perth, Australia
OnFire's response:
G'day to you as well. Do the names Dave Moretti and Paul Smith sound familiar? Did DeLaHoya winning against Sturm seem like a dodgy call to you? Well the above mentioned names were the ones responsible for it. Still want to bet your money?
Top Rank vs Main Events Miguel Cotta vs Vivian Harris. Antonio Margorito vs Kermit Cintron. I like Vivian Harris by TKO and Kermit Cintron by TKO. Do you know the front runners that may have a chance to fight on Showtime in December?
OnFire's response:
If Harris utilizes his jab and stays on the outside I like him to beat Cotto. I would also choose Cintron to beat Margarito who I had losing Saturday 86-85. Showtime has not made any announcements as to a December card but rest assured we will keep you posted.
Wut up Onfire. I usually just mail Greg but I like your responses so I decided to get ur opinion on Miguel Cotto. Greg is already saying he is not as good as he really is. He says Cory Spinks would make easy work of Cotto because Cotto can not handle movers and because he barely beat Ndou. Well I would like to know your opinions on his thoughts. Just want to add my two cents. I think Cotto is the Next Big Thing. I know greg is biased towards Spinks, Hopkins and Tarver. I mean they are all champions and its great business for the website so he has to stay in there back pocket. That's smart on the business side but has gotten a lot of responses because of it. Lets not get business and the Boxingtalk fans mixed up. But regarding Cotto, I would be hard pressed to find someone who can give me more than three things that cotto is lacking. I have followed Cotto since the olympics. He has it all. He has power, yeah he has 17 kos in 21 fights but he stopped Victoriano Sosa who up to that point had never been stopped not even by Pretty Boy Floyd who Greg would pick to beat Cotto cause he is a mover. He has chin, which is not to be confused with defense, what good does it do you to have a chin with no defense. But he has both. He has never been hurt. He stays focused and composed. If you ask any great trainer they will tell you his technique is as close to perfect as you will get. His punches are compact and accurate his right hand stays glued to his face when he throws the left and vice versa, chin stays down at all times even when throwing bombs. Not much can say they do that. Not Spinks, Jones, Tito, DLH, none of them. Greg says he narrowly beat Ndou. Well he beat him convincily and since when is Ndou a soft opponent. He BEAT GREGS BOY Sharmba. Who is supposed to give tszyu all he can handle. And Tszyu is cinsidered the best at 140. So ill take that. And he moves better than Tito he fights going forward or backward and has lateral movement. That to me is as complete as it gets. Look at the Ndou fight and the Sosa fight and you'll see boxing. And if worse comes to worse lets compare Tito and Cotto. Since greg thinks they have the same problems They will srtuggle with movers and they have a monster left hook. Well Cotto has a better chin, more speed, he has better defense, and he fights going backward. and the power is close. So if he does struggle against movers. But he moves better than Tito and Tito is 41-1 and a legend. I will take that. I would rather take that than have all of Oscars talents and have lost 3 maybe 4 times depending on the Hopkins fight. Mark my words Cotto will beat anyone at 140 and 147. Thanks Onfire. Kind of long but I can't believe Greg. I would like your opinion on it. Thanks bro. Get back at me I would greatly appreciate it. Peace. --
prfinestOnFire's response:
What up PR? If you've made your way this far than you know where I'm going to go with this here. I chose Kelson Pinto to beat Miguel Cotto even though I have never seen Pinto fight. I did my research on him and realized that Cotto has taken out the better opposition. I still chose Pinto due to his two wins over Cotto in the amateurs and the fact that he was a natural light welterweight and had even fought as high as one hundred fourty-nine pounds. Cotto proved that loses in the amateurs don't always equal out to a repeat in the pros ala Mosley to DLH and Forrest to Mosley. He was patient, worked a tight defense and kept his chin tucked but still got caught with some right hands. N'Dou also caught him with some good right hands. He adjusted, he won and I'm sure he learned from each of those fights. When he was stopped, Sosa was moving up from one thirty-five where he fought Mayweather. I'm still of the mind that Harris, Tszyu and Mitchell beat Cotto. Cory Spinks jinx's Cotto at this point in his career.
I read on the Vernon chat that Mayorga was Trinidad's sparring partner?????? Is that true, and if so what is or was up with those sparring sessions, and how come we haven't heard about this before?
JBOnFire's response:
Boxingtalk.com has been informed by the Trinidad camp that any and all mention of Felix Trindad and Ricardo Mayorga being sparring partners are false. There won't be any sparring on Oct 2nd.
How are you man? I gotta a dumb question for you? On October 2nd, Showtime says the Klitschko fight will broadcast at 9:00pm EST/PST. If it airs at 9:00pm (PST) on the west coast that would make it a delayed broadcast right? If  that's the case, I could watch the Trinidad/Mayorga PPV live on HBO at 6:00pm (PST) and when that's done by about 9:00pm, I could watch the Klitschko fight on delay since I live in CA. Please let me know if my times line up or if this is all just WISHFUL thinking... –
AnthonyOnFire's response:
I'm good. All I know is I'm in NYC and there won't be any delays here and I will have to set my vcr correctly because hopefully I won't be home. I'll be at the Garden. I'm sure this isn't the first time you've had a delayed broadcast. Check your local tv guide for listings.
MEMBERS CLICK HERE FOR THE FULL MAILBAG
Send questions and comments to: onfireboxing@verizon.net