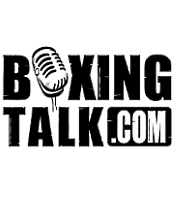 We are back my people. The one and only mailbag in the game dedicated to the Latino boxing scene. You ain't seen one in months, but I still get the e-mails. So for those of you who have kept the faith and written in, here is the payback.
You seem to be Joan Guzman's personal reporter, what the hell is going on with this guy's career? Papo - Washington Heights, NYC
Papo, be patient. There are major things in the works for Joan Guzman. Unfortunately, I cannot let you know everything that is going on with Mr. Guzman. He is still represented by Sycuan's Ringside Promotions. He may be fighting on November 6th and once I know for sure, I will let you know. There have been rumbling about a bout against Manny Pacquiao, but you know, up to now, those are just rumblings.
Just read on your old home, Boxingtalk, that Jose Luis Castillo is going to face off with Joel Casamayor. Your opinion on the fight Mr. Misguided? Jose - East L.A.
Jose and I have a long distance e-mail relationship. He seems to think most of my opinions are misguided, but he still loves to write in. Camarada, check it out, I am going to go with your Mexican brother on this one. Castillo put a beat down on a game Lazcano and really suprised me. Casamayor might have outboxed him five years ago, but I am visioning the first K.O. loss for Casamayor. (Obviously Boxingtalk is no longer an old home of Ricardo's, it's his only home.-G. Leon)

You told me that Ricky Hatton could beat Cotto and I think you are full of shit. Do you think he will loss to Chop Chop as well? Pedro - San Juan
Mi pana, Cotto might lose to Chop Chop. It could happen, but I doubt it. I have a gambler friend who really likes Corley as an underdog. But, hell, what does he know? Keep in mind, Corley's only losses have been to Judah and Mayweather. Personally, Cotto should cruise to a clear decision in New York City. Seems to me that DeMarcus crawls into a shell and stops punching in his big fights.
What you going to do when Castillo knocks Casamayor the f**k out? You won't have anymore Cubans to hype up. No Name
I love when heads talk shit and then hide with no name or address. Casamayor will likely loss, I have already detailed that in this bag. If he does loss, it will have been a tough year for the Cuban fighters. Casamayor will have lost twice and Juan Carlos Gomez will have got knocked the hell out. But don't even trip, Hicklet Lau is still representing
We will keep this one short my friends. Now I am back in the game here at Boxingtalk. Keep sending in the e-mails. Notice, if you keep them short and sweet, they have a better chance of being put on the bag.
Send questions and comments to: rlois@att.net