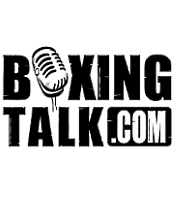 Something has created movement in the Klitschkoland these days.  The upcoming WBC interim title fight between Hasim Rahman and Monte Barrett has upset Vitali because an interim champion would have the rights to a higher percentage of a purse bid.  It seems as though a fight that has the older Klitschko so frustrated, has created a situation younger brother is using to his advantage.  Through all their studies, they have learned to manipulate the politics of boxing the best.
Vitali Klitschko, as of February, looked at having two mandatory title defenses against very tough opposition.  First in line would be Hasim Rahman, who had come off of a four round destruction of Kali Meehan.  If Klitschko could get past The Rock, then he would be looking at a mandatory title defense again, this time against Monte Barrett.  Barrett won a very entertaining fight with Owen Beck to earn his right to face either the Klitschko-Rahman winner or Chris Byrd.  The two fights Vitali looked at having were more difficult than the opposition he was used to facing, and because they were mandatory, he would not be able to dictate terms.
So when it came time to fight Rahman, Klitschko tried to take advantage of difficulties The Rock was enduring with Don King.  Frustrated with the way negotiations were coming along, Rahman stated his desire to have negotiations go to purse bid.  Thus creating more complications with DK and a threatened lawsuit by Judd Bernstein, therefore, Vitali stated he would bypass Rahman and fight Monte Barrett.  As it would come to pass, Rahman and DK would come to terms and Vitali looked to fight Rahman on April 30.  Vitali would injure his leg right after the ink dried from Rahman signing the contract to fight him.  Originally the injury was suppose to be a minor setback until July, however, the story soon changed and injury was said to be more severe creating the possibility that he could fight in the fall or winter.  This is from a guy who has the recuperating ability to heal from a severe cut to be fit enough to call out Lennox Lewis just a few months after enduring the cut. 
Through the mix up of injuries and insecurities of Vitali, Rock and Barrett sign to fight each other for a WBC interim title rather than sitting around to see if Klitschko would be willing to fight this year.  Vitali should have been smiling at the fact that his two mandatory title defenses was going to be cut down to one, as well as, more exposure to the guy he would be fighting next so there would be more money on the table.  This is not the case, not Vitali is all of a sudden available to fight this fall.  He has mentioned neither Rahman nor Barrett as a possible challenger.  Instead, he has called out Lamon Brewster, in addition to, negotiations with James Toney.  Vitali is trying to make the case that Rahman and Barrett are unavailable to fight because they have chosen to fight each other.  Some speculate that by Vitali stating he can fight this September, he is trying to prevent the Rahman and Barrett fight from coming to fruition.  Neither Rahman nor Barrett jumping to cancel their fight due to Klitschko becoming available.  There's no telling whether or not he'll hurt himself running again.
Preventing the Rahman-Barrett fight is not in the best interest of Klitschko at the moment.  For Wladimir Klitschko, who is attempting to become the mandatory for Chris Byrd without having to fight the guy above him for it.  As reported by Don Wright on Boxingtalk, Wladimir has filed suit in U.S. Federal Court to have him placed as the mandatory contender.  He is claiming that Barrett and Rahman fighting each other for the WBC Interim Title deems them unavailable to fight Byrd and subsequently drops them from the IBF ratings according the rule 12 or the IBF.  Therefore, Klitschko claims, he should be made the mandatory challenger because rated number 3, the next available contender.  Klitschko was informed by the IBF that he would have to fight an elimination bout to become a mandatory challenger, and rather than pay the $10,000 fee to the IBF in order to dispute having to fight an elimination bout.  Two problems arise with Klitschko's lawsuit right away.  First, he is not rated number 3 by the IBF, DaVarryl Williamson is, and Wlad is rated number 4 according to the May rankings.  The other inconsistency in his lawsuit is Rahman and Barrett both were already removed from the ratings with the number 1 and 2 rankings being declared as vacant.
The actions of the Klitschko's over this one fight are made clearly.  If you want to try to rock our boat, we want special privileges.  Rules of governing bodies within the sport mean nothing unless they benefit us, networks should cave to our every demand and lose money on us as we continually disappoint the boxing establishment.  That is quickly becoming The Klitschko Standard.  Now is the time for the boxing community to finally say no to the Klitschko's.  They are doing everything in their power to eliminate Barrett and Rahman from the ratings for having the nerve to fight each other.  After failed PPV's, boring mismatches, embarrassing losses, excuses to avoid fighting certain fights and for losses; HBO, media sources, the WBC, the IBF, and Federal Judges need to follow Hasim Rahman and Monte Barrett and kill the Klitschko Standard and tell them to earn it in the ring.
Send questions and comments to: gleon@Boxingtalk.net