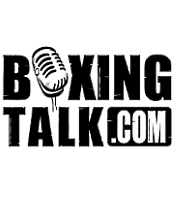 There was a time when the heavyweight champion of the world was one of the most recognized figures on the planet.  In these days of fractured titles, mentioning the current champions now gets you a puzzled look.  In fact, every time a heavyweight enters the ring people start talking about the wide open heavyweight division, how there isn't a clear champion and how one solid performance can put someone else on top.  Today, Boxingtalk takes a look at the current world champions, the contenders, the gatekeepers, the prospects and the guys on the way out in the flagship division in boxing.
THE TITLE HOLDERS
To be considered a champion you have to hold one of the four "major" titles (WBC, IBF, WBA, and WBO).  That is the criteria that are considered to make you a champion, all wins and losses only tell what kind of champion you are. 
Vitali Klitschko (WBC/ Boxingtalk #1):
The media's choice for the best heavyweight right now.  This time a year ago, he could have easily been the top choice, however, he has not fought anyone in shape and has come down with injuries sidelining him for most of this year.  To his credit has some decent wins in his career including Larry Donald, Corrie Sanders and Kirk Johnson.  His career is defined by his losses to one of the other champions in Chris Byrd and former heavyweight king, Lennox Lewis.  Against Byrd, he quit in the 10th round of a fight despite such a big lead that even if he lost the remaining rounds, he would have still won the fight.  Then in the Lewis fight he showed immense courage in ignoring a huge cut over his eye but he couldn't do what George Foreman said to do on the air, "Suck it up and become Heavyweight Champion of the World."  Time will tell if Vitali can become as dominate force in the division that HBO has made him out to be.  Next Fight: The Rahman-Barrett winner this fall.
Chris Byrd (IBF/ Boxingtalk #2):
He has been given the title of "best pure boxer in the division" but has not lived up to it lately.  Early in his career he looked like a heavyweight version of Pernell Whitaker.  When he could have ridden that hype, he has chosen to stand and fight it out against fighters who are much bigger and stronger.  Many people believe he lost his first two title defenses against Oquendo and Golota.  But he silenced critics and gained fanfare with his all heart win over Jameel McCline.  Byrd has been an avoided heavyweight throughout his career because he can make a fighter look bad and box the ears off of anyone.   Lennox Lewis would not give Byrd a chance at the title, instead opted to vacate the title Byrd now holds.  Byrd has the tools to dominate the division; all he needs is a fight to prove it.  Next Fight: July 23 vs. TBA, possibly Sergei Lyakhovich.
Lamon Brewster (WBO/ Boxingtalk #11):
The upset is over and reality maybe sinking in for the WBO champ.  Brewster beat Wladimir Klitschko when no one else thought he could.  His fight with Wlad was suppose to be Wlad's coming back party and a way for the Klitschko's to be champions at the same time.  Despite many attempts by the Klitschko's to discount his victory, no one rained on Lamon's parade until he fought Kali Meehan.  Many felt he lost his first title defense, and then Lamon called out Evander Holyfield.  Lucky for Brewster Holyfield lost against Donald and now he can have a real test against Andrew Golota.  If he can get by Golota his number one contender is Lance Whitaker, not an easy task either.  Next Fight: Andrew Golota on May 21.
James Toney (WBA/ Boxingtalk #3):
James Toney technically still owns the WBA title, but he could be on the verge of getting stripped.  We aren't in a perfect world and since his defeat of John Ruiz, we saw Toney go from celebrated to alleged steroid user.  (Remember where you heard that first!)  Toney's early defense is that he was taking prescribed medications.  Toney or someone from his camp should have been asking the question, "Will this interfere with a drug test?"  They did not and now his biggest accomplishment has now been turned into a no contest.  Although there has been no determination yet, under WBA rule, Toney could be barred from fighting for a WBA title for two years.  That would mean no unification with Byrd.  He's also suspended for 90 days so July 23 is probably out as well.  We all hope and pray that this thing disappears as quickly as it came and we can all call him champ again.  Next Fight: possible legal battle vs. NYSAC or WBA
THE CONTENDERS
These are the guys who are knocking on the door.  They have overcome prior losses and in the next few fights will be fighting for a title.
John Ruiz (Boxingtalk #4):
This guy is amazing!  He always finds a way to keep his title even when he loses.  We all thought the reign of Jawny came to an end on April 30, not so.  Ruiz unretired when Toney test positive for steroids and his loss was just changed to a no contest.  Who knows, maybe Ruiz can find a way to keep on winning.  And we all thought he was retired.  Shame on us.  Next Fight: None, maybe Chris Byrd July 23 now that he was handed his title back.
Hasim Rahman (Boxingtalk #6):
He came back from two big losses to David Tua and Oleg Maskaev, now has come back from three losses and a draw.  He just had to learn how to win once again both times.  Now that has remembered how to win, it's going to be hard to stop him.  Rahman is probably the hardest puncher in the heavyweight division and has the skills to go along.  He was able to do what Klitschko could not and that is knock out Lennox Lewis.  The fact is, when Rahman comes in shape mentally and physically he is almost impossible to beat.  That has been his biggest flaw is himself.  Right now most experts believe he has the best chance to dethrone one of the current champions.  Next Fight: A very tough assignment in Monte Barrett on July 24 for the WBC Interim Title.
Andrew Golota (Boxingtalk #5):
He could possibly be the IBF and WBA champ right now had the judging gone his way.  In his last two outings he lost a close decision to Jawny after dropping him twice and to draw against Chris Byrd in a fight where the winner was going to be determined by whose style the judges liked the best.  To this point Andrew Golota is defined by potential, loses and the circus act.  Most insiders believe that he did not deserve his shot against Chris Byrd, especially when he showed up in the IBF ratings so the fight could happen.  He has taken advantage of his most recent chance; nonetheless, if he loses to Lamon Brewster it's the end of the road for the Foul Pole.  Next Fight: Lamon Brewster on May 21.
Monte Barrett (Boxingtalk #7):
Monte Barrett come on down!  Two Gunz has come out shooting right after his narrow defeat to Joe Mesi.  First he exposed Dominic Guinn and then won a very entertaining shoot out against Owen Beck to earn his right to fight for the interim title.  He's the underdog with a very good chance.  Don't be surprised if he makes the most of his opportunity.  Next Fight: Hasim Rahman on July 24 for the WBC Interim Title.
Joe Mesi (Boxingtalk #22, inactivity, medical suspension):
  If it wasn't for one punch landed by Vassiliy Jirov this man would probably have fought for a world title and won it.  Sure his last two fights against Jirov and Barrett were close, but that's what champions do, they win fights.  With the medical suspension not allowing him to spar and the year plus off he'll need a couple of comeback fights before he can fight for the title.  His chances of becoming a champion are very good considering he beat Barrett, and knocked out DaVarryl Williamson in 1:46, both ranked high right now.  Next Fight: The Nevada Athletic Commission when they decide to schedule a new hearing.
THE GATEKEEPERS
These are the fighters that were either former world champions or contenders can be put through the "recycler".  They're either one fight away from being a contender again or on the way out.
Jameel McCline (Boxingtalk #13):
It was like he won jackpot on a slot machine when he knocked Michael Grant in one round.  He continued to win until he lost big against Wladmir Klitschko.  Then with money still in the machine he won enough to get another title shot against Byrd, hit two seven's with his near knock out of Byrd then got a cherry on the last reel.  He followed up his title losing effort with a decision loss to Calvin Brock.  Jameel has talent, conditioning and marketability due to his size.  He's the type of guy who could probably knock out most of the heavyweights; the only problem is he does not fight like he could.  That's what hurt him most in his career.  Next Fight: None scheduled, just fought on 4/23.
Wladimir Klitschko (Boxingtalk #12):
The dream is still alive at HBO and Klitschkoland that one day Wlad and Vitali will be world champions simultaneously.  Once believed to be the better fighter of the two, Wladmir has dropped a considerable amount since getting knocked out by Corrie Sanders and Lamon Brewster.  The mountain for Wlad to climb won't be too high or steep as long as his bigger brother keeps winning.  With his name one big win and he can get another title shot.  Next Fight: None fought on 4/23.  He needs to fight someone like Calvin Brock to prove himself again.
Lance Whitaker (Boxingtalk #25):
Why mention Lance Whitaker over others Boxingtalk rates higher?  Because he's number one in the WBO ratings as well as number three in the WBA.  Sometimes that doesn't say much, but he'll probably get to fight the winner of Brewster-Golota if the WBO abides by its own rules.  He's 6-0-1 in his last seven fights since losing a close fight with Jameel McCline.  If he can put it together he might be a world champion this time next year.  Next Fight: Luan Krasniqi on May 28, WBO Title Eliminator.
Knocking on the door:
Fres Oquendo, Kirk Johnson, David Tua, Larry Donald, Oleg Maskaev and Dominic Guinn
THE PROSPECTS
These are the fighters who are knocking on the door to becoming a contender.  Unlike The Gatekeepers, they have never been a champion or a contender.
Sam Peter (Boxingtalk #9):
The boxing world has fallen in love with Sam Peter and why not.  He has freakish punching power, youth, and improving boxing skills that will land him in a world title fight before he knows it.  He's like the second coming of Ike Ibeabuchi, only in a controlled package.  Controlled outside the ring that is!  He has a few more fights ahead of him to prove he deserves the accolades he's been given.  Next Fight: Taurus Sykes on July 2.
Calvin Brock (Boxingtalk #8):
Not the media darling as Sam Peter, Brock has all the tools to become a major player soon.  He has beaten all of the fighters he should have and had the biggest win in his career against Jameel McCline.  Expect Calvin to make a huge jump in the ratings and be just a fight or two away from being a mandatory for one of the champions.  With solid amateur and pro experience Brock has the chance to make noise in the division.  Next Fight: None just fought 4/23.  Please match this guy with Wladimir Klitschko, it would be a great test for both of them.  Calvin's payday would probably be nice too.
DaVarryl Williamson (Boxingtalk #14):
With wins over Derrick Jefferson and Oliver McCall, as well as, a close fight with Wladimir Klitschko, Williamson is proving to be better than his knockout loss to Joe Mesi.  Or at least didn't deserve to be written off so soon.  He has the right promoter, Don King, and recently saw his name as the number three guy by the IBF.  While his fight with Jefferson ended up not being an eliminator bout as reported by Boxingtalk, it may have been unofficially.  He could end up fighting Chris Byrd due to his new ranking and Monte Barrett fighting Rahman.  Next Fight: Byrd on July 24?  It's not impossible now.
Luan Krasniqi (Boxingtalk #27):
While I have never seen this guy fight, I feel that it is important to mention him as a prospect because he might be next in line for the Brewster-Golota winner as he may be fighting Lance Whitaker in a WBO Title Eliminator.  He is the EBU champion with wins over Sedreck Fields, Sinan Samil Sam and he fought to a draw in his last fight against Timo Hoffman.  As deserving as others may be, he could end up being a world champion before the years out.  Next Fight: Lance Whitaker, on May 28, WBO Title Eliminator.
Knocking on the door:
Taurus Sykes, Nicolay Valuev, Juan Carlos Gomez, Serguei Lyakhovich, and Gerald Nobles
ON THEIR WAY OUT
These guys are win-or-retire fighters.  The difference between them and The Gatekeepers is these guys have deteriorated to the point where they either can't be recycled anymore, or are one loss away.
Evander Holyfield:
Evander is a first ballot hall of fame entrant and one of the greatest heavyweights of all time.  There's nothing more he needs to prove, except to himself.  He still holds the dream of being undisputed when he retires.  He's quickly turning into Larry Holmes, only worse because he hasn't won any fights between his chances.  There's a point being made when HBO showcases Ruiz, Byrd and Toney's big heavyweight wins being over Commander Vander.  That is he was great, but he is not now. His retirement has been called for since his second loss to Riddick Bowe.  After the second Lennox Lewis fight was the time to do it.  Someone needs to tell him he doesn't have to fight anymore, his fans love him even if he didn't retire undisputed.  The only problem is he has people in his ear telling him one win and you'll get another title shot.  Next Fight: In Germany against one of their up and comers.
Oliver McCall:
Calling for him to retire isn't the right thing to do since he has a positive message to stay off of drugs.  Oliver has some good wins in his career and he's a former world champion.  He was the first to conquer Lennox Lewis.  He's on his way out, but at least he's only fight prelim's right now.  We all can live with Oliver McCall fighting so he can have a reason to stay sober.  Next Fight: TBA May 21 on the undercard of Brewster-Golota. 
Henry Akinwande (Boxingtalk #31):
Ah, the man who fell in love with Lennox Lewis and couldn't stop hugging him!  Akinwande was a good fighter and a WBO Champion.  His size made people believe he could do something, but that talent was never fulfilled.  He was diagnosed with Hepatitis right before his fight with Evander Holyfield was suppose to happen and the rumor around insiders was the cure for Hepatitis was ticket sales.   His next noteworthy fight will be against another European Giant in Nicolay Valuev.  Maybe Valuev can succeed where Akinwande couldn't, or Henry can get a win to continue his career.  Next Fight:  Alex Vassilev on May 14.
Riddick Bowe:
One of the biggest grossing heavyweights in the 90's.  Bowe is a good fighter, but medically should not be allowed to fight due to brain damage suffered.  Further evidence is watching his fight with Billy Zumbrun.  The fight could have gone either way and was competitive, although there are reasons why some fighters fight Butterbean too.  Billy did beat Butterbean and looked good against Riddick Bowe, but doesn't deserve to be named with the elite or prospects of the division.  Next Fight: None, hopefully no more!
Mike Tyson (Boxingtalk #28):
He's still the biggest draw in the industry, that being said, how many actually believe he should still be fighting?  In his interview with Greg Leon, he didn't sound like he wanted to fight much longer.  Everyone still thinks he can make a comeback and be the dominate force in the division, but don't hold your breath.  He'll win some fights, but when he's matched up against a top contender or world champion, expect him to lose again.  Showtime, please give him a color commentator's job to complete the announcing crew.  You owe it to him for all the money he's made you.  Next Fight: Kevin McBride on June 11.