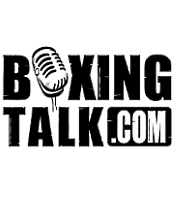 The Michigan Golden Gloves are set to begin Saturday, April 9th at the Grand Armory just out of side of Grand Rapids.  Hundreds of young boxers with dreams of becoming the next big thing will be given the chance to showcase their talents.  Even winning the Golden Gloves doesn't guarantee you a successful career in the professional ranks, but to a lot of kids the Golden Gloves are about more than just dollar bills and championship belts. Most of these aspiring boxers come from varied backgrounds and family life, and the Golden Gloves are really about making the impossible a reality. Michigan has had some of the games brightest stars, and quite a few Hall of Fame fighters and trainers.  Many stories have been told about guys like Joe Louis, Tommy Hearns, Emanuel Steward, James Toney, Chris
Byrd and Floyd Mayweather Jr.
Boxing has told the story of how greats like these men emerged as Golden Glove championships and how went on to find success at the highest level of the sport.  But there are also many kids who don't get fame or an HBO date after the Golden Gloves.  Guys like Chris Oles, 22, a graduate of Rogers High School in Wyoming, Michigan who entered the Michigan Golden Gloves in 2002 for the first time.
"I knew I wasn't going to go pro," said Oles. "But for me and many of the guys I trained with it wasn't about all that."  Every young fighter wants to be champion of the world, but just staying out of trouble and making something of themselves is a motivation that turns many kids into gym rats at a young age.
"A lot of the guys I was training with had little or no experience and they didn't have any serious plans after the Golden Gloves," explains Oles.  "Like me, they grew up idolizing fighters like Ali, Sugar Ray Leonard and Mike Tyson.
They grew up loving the sport and that's why they chose to do it."
It doesn't take a lot for someone to say that they are doing it for the love of the sport and not the royalties that come with being a star boxer. But for guys like Oles, who went into the Gloves with no experience and a trainer he never worked with before (trainers are assigned to fighters who don't have one) it's easy to believe that he really was doing it to compete in a sport he grew up loving.
"A lot of people I went to school with heard about me entering the Golden Gloves and they laughed at the idea," said Oles.
"Everyone always thought of me as the bald, fat kid who usually sat the bench during every baseball and football season. No one thought I had the guts to get inside the ring with guys that had been boxing their entire lives."
On that April night, most kids were partying and looking forward to the summer, but two months before he was to graduate high school, Oles was making a lifelong dream come true.
He was going to fight.
"Walking down to the ring is something I"ll never forget. Everyone was chanting 'Butterbean' because I've always looked like I could be his brother.  Everyone in the crowd was cheering for me and nobody knew me, except my family.  It was like nothing I could have ever imagined."
The bell rang and the experience Oles lacked caught up to him. He was knocked out at 1:17 of the first round.
"I was holding my own, landing my share of shots but I forgot to protect myself at all times. I took a shot to the nose, a left hook I think after the referee called for a break and my nose started to bleed. I got caught with a few short combinations against the ropes and blood started to pour.
I don't even remember who beat me but I know two things. One is that getting hit in the Golden Gloves is a lot different than being hit by friends boxing in the backyard.  And the guy who beat me ended up going on to win the Golden Gloves."
Being knocked out in less than two minutes would bring a lot of fighters down, but Oles has no regrets, only good memories he will cherish for the rest of his life.
"I gave it my all and I lost. Sometimes I wish my nose wouldn't have bled like that, just to see if I could have lasted in there but it's done and over with. 
I did my best and had the guts to do it knowing that I might not win and that's good enough for me."
Now, three years later, Chris works in a grocery store.  "At least when I tell people about it I can say I lost to the eventual state champion. It adds a little flavor to the story," Chris laughed.
For every bad decision in boxing, for every scandal and black eye on the sport, there are a million young guys out there like Chris Oles just waiting to tell their story. It may not be worth much to a promoter but it's a story that every aspiring boxer or fan should hear. It's about struggles, inspiration and dreams and together, the Chris Oles of the world help make up a sport that fails to get the credit it deserves for having  some of the greatest people in the world.
Send questions and comments to: tyson180@aol.com