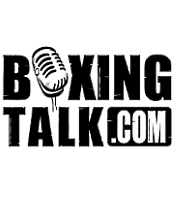 With the NBA playoffs coming to a close, hockey rinks closed down, and Major League Baseball just beginning its grind, boxing is in the midst of a seminal hot streak.  Old champions continue to reign, young contenders are knocking on the door, and upsets are more plentiful than Cher's trips to the plastic surgeon.  And even if the general sports world continues to turn a blind eye to the sweet science, here, for you diehards, for the people that flood the message boards, and are devoted readers of publications like boxingtalk, are some of the things that have made 2005 truly special (and some of the things yet to come).
Kassim Ouma proved he is more than just a heartwarming story, dominating the electrifying Kofi Jantuah over twelve rounds, an undercard fight that was overshadowed by another anticlimactic Arturo Gatti bout.  Either way, Ouma is a threat to any man from 154 to 160 pounds.  And yes, that includes Winky Wright or Bernard Hopkins.  But this proclamation comes from the same man who told people Clifford Etienne had a shot against Mike Tyson. 
Zab Judah fulfilled the longstanding promises of greatness, knocking out undisputed Welterweight champ Cory Spinks.  Judah, the Brooklyn bred pugilist, continued his momentum, obliterating outgunned Cosme Rivera in three rounds.  Now, with the 140 and 147 pound divisions saturated with talent, Judah has emerged as the man. 
Bernard Hopkins added Howard Eastman to his ever-growing list of routine title defenses.  Hopkins, who exerted little energy, did just enough to defeat the top contender in a now loaded division.  And with his forty first birthday and promised retirement around the corner, Hopkins turns his attention to young Jermain Taylor, a gifted prodigy looking to outshine the master.  Wouldn't it be nice if Felix Sturm got the next crack at Hopkins?  Sturm is good, maybe too good, for Hopkins to risk his titles.  Even Oscar De La Hoya is avoiding a Sturm rematch like James Toney does low-fat cuisine.
Jeff Lacy ripped through another defense of his Super-Middleweight belt, stopping vastly underrated Rubin Williams in the seventh round.  Lacy, who, as of this moment, is the most accomplished 2000 US Olympian, staked his claim as one of the most consistently entertaining combatants in the sport.  Not to mention, he is one of the classiest fighters outside of the ring.  But in this day and age, a good disposition won't put butts in the seats. 
Wayne Braithwaite and Jean-Marc Mormeck finally unified the Cruiserweight division, with Mormeck pulling out a well-deserved nod.  Mormeck showed us that, yes, there is one decent French fighter on the planet earth. 
Calvin Brock proved he's more than an undefeated heavyweight with a padded record.  He rose from a hellacious knockdown against Jameel McCline, only to come on stronger in the later rounds.  Brock has now emerged as the next heavyweight to watch.  Didn't we once say the same thing about Dominick Guinn?  And Shannon Briggs?  And Michael Grant?  And…well…you get the picture. 
James Toney almost rid us of John Ruiz, but the round mound of the pound for pound tested positive for steroids.  This revelation seemed like some practical joke, similar to Britney Spears telling the public she was a virgin for all those years.   
Diego Corrales and Jose Luis Castillo fought one of the greatest battles every waged inside a ring.  Castillo, who somehow managed to weather Corrales' brutal hooks and debilitating body attack for all those rounds, managed to put Corrales on the seat of his pants twice in the tenth.  Corrales, with a little help from his errant mouthpiece, somehow managed to put Castillo out on his feet with an assortment of hellacious hooks and crucifying crosses, leaving referee Tony Weekes little choice but to stop the fight. 
With all due respect to Mickey Ward and Arturo Gatti, the Castillo/Corrales bout made their trilogy look like child's play.
 Winky Wright befuddled Felix Trinidad, ramming his razor sharp jab into "Tito's" face at will.  While the scrap didn't lift me off the couch, watching an underappreciated pro like Wright finally getting his just due was satisfying enough. 
Julio Cesar Chavez came back once again, looking more like a cast member from the film "Cocoon" than a professional fighter. 
Ricky Hatton fought down and dirty, using a smothering body attack against 140 pound champ Kosta Tszyu.  While Hatton's performance was neither shocking nor awe inspiring, watching a wonderful pro like Tszyu flat out quit was a seismic letdown, the pugilistic equivalent of realizing the tooth fairy was your parents.  
As the second half of 2005 approaches, we can look forward to Antonio Tarver and Glen Johnson grinding it out one more time.   
Arturo Gatti dukes it out with Floyd Maywether, a fight that will reinvent the term "blowout."  
Bernard Hopkins looks to hit blackjack, as he defends his Middleweight crown for an unprecedented twenty-first time against undefeated Jermain Taylor.  Taylor, the most heralded young middleweight of the past decade, looks to teach an old lion new tricks.  But in the end, Taylor might be a little too wet behind the ears.   
Send questions and comments to: nyknicks2@aol.com